Snoop Dogg sends sweet birthday wishes to mother-in-law who looks like his wife Shante in pic
Snoop Dogg's mother-in-law turned 60 yesterday, and the rapper didn't let the day go by without a special shout-out to the woman that birthed his wife.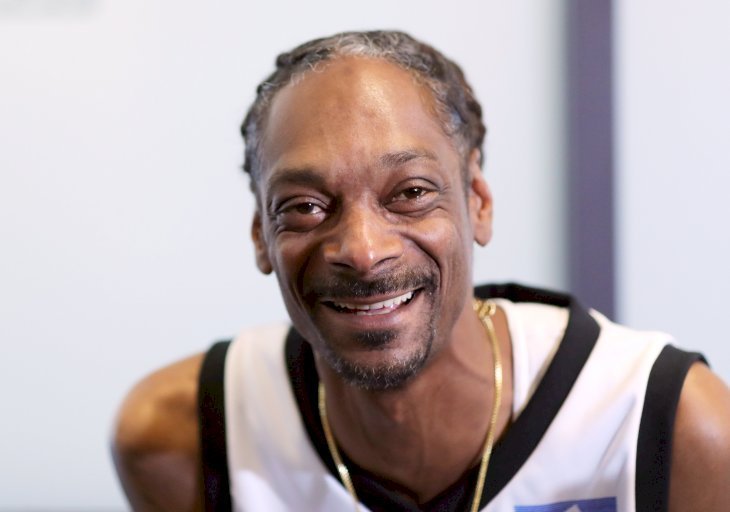 Taking to Instagram, Snoop, 47, showed off the celebrant who bears a striking resemblance to her daughter and Snoop's wife, Shante Broadus. Identified merely as Nana, she wore a black and white outfit and threw a fur wrap around her neck. In the background were balloons and a neon sign that said "60."
Snoop wrote:
"Happy c day to my mother n law. O. G. P. Loc. 60 never looked so good. love u for being u nana."
FANS MAKE SOME DISCOVERIES
The "Gin & Juice" rapper's fans showed up in the comments section to wish Nana a happy birthday. Some pointed out the fact that Snoop said "Happy C day" instead of "Happy B day," but according to the urban dictionary, the expression, "Happy C day" also means "Crip Day" and is sometimes used to greet a person for their birthday.
Other quick-thinking fans also did some math and commented on the age difference between Snoop, his wife, and his mother-in-law. The rapper and his wife are of the same age, which puts Shante at 47 years old and 13 years older than her mom.
SHANTE'S BIRTHDAY
Shante celebrated her birthday last month and her husband of 21 years shared videos from the get-together they had. In one of the clips, Shante and Snoop wore matching Gucci outfits and jewelry. The couple slow-danced on stage before a reasonably large crowd as R Kelly serenaded them with his voice.
The "What's My Name" rapper also posted the video of a private moment between him and Shante, whom he fondly calls "Boss Lady." The black and white clip showed Shante leaning against Snoop and singing along to a song in the background.
ROCKY PAST & NEW BEGINNINGS
Although Snoop and Shante are often hailed as an example of Black Love, the parents of three did not always have it easy. Snoop filed for divorce from his wife in 2004 and cited irreconcilable differences.
He later admitted that he was carried away by trappings of the music industry, and eventually threw away the divorce papers.
Despite singing mostly about girls and sex, Snoop continued to show his commitment to Shante and surprised her with a vow renewal ceremony in 2008.
Shante and Snoop have two sons and one daughter- Cordé, Cordell, and Cori- but Snoop has another son, Julian Corrie Broadus, from an affair with a woman named Laurie Holmond.