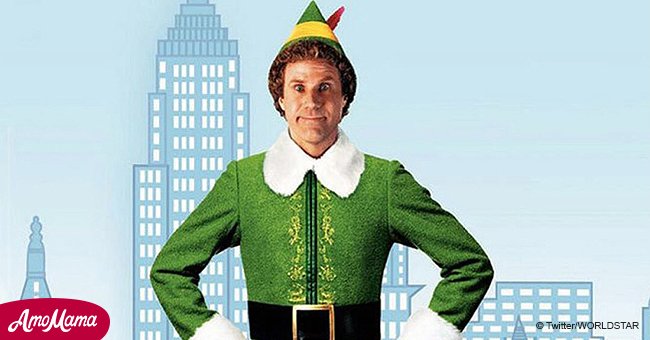 Classic turns 15 today, and it's voted to be the best Christmas movie of the 21st century

Christmas is right around the corner and it is time to start watching those holiday movies again, so why not open the binging marathon with "Elf"?
The movie is already 15 years old, but despite its 2003 release, it still holds a particularly special place in many people's hearts and memories.
As reported by Unilad, and according to a Fandango poll, the movie, starring Will Ferrel, has been considering the best Christmas flick of the 21st century.
Follow us on our Twitter account @amomama_usa to learn more.
OLDIE BUT GOLDIE
The movie, directed by the talented Jon Favreau, has Ferrel playing the role of the delusional Buddy the Elf, and the whole thing is only made better by the fact that the actor is over six feet tall.
"Elf is the most beloved holiday movie in my household because it's a film that makes you feel warm, happy and silly, and everyone needs some of that come the holidays. That, plus Will Ferrell's elf antics will never get old!"
Fandango's Managing Editor Erik Davis, Unilad, November 7, 2018
THE BEST OF THE BEST
CinemaBlend also considered it the most popular film to watch around the holidays, trampling over the competition and making movies like "Home Alone" and "The Muppets Christmas Carol" bite the dust.
The reason why people love "Elf" so much is that it makes them smile. It can be silly at times, but that silliness is the heart of the movie and charms the audience.
A JOLLY CHARACTER
The plot can be absurd but people love to root for the little and likable characters, no matter how crazy they may be, and Buddy is a mix between a curious child and a very irritating and annoying one.
Just like it happens every year. CBS released a full holiday schedule that promises to get everyone in the mood for Christmas, featuring "Frosty Returns," "Robbie The Reindeer: Hooves Of Fire" and "The Story Of Santa Claus."
Please fill in your e-mail so we can share with you our top stories!