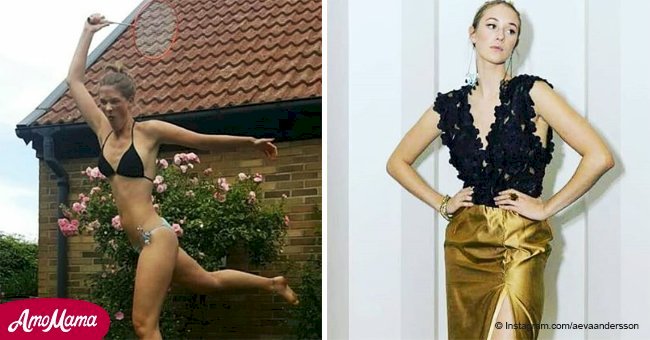 'Ridiculously' tall girl who was called 'monster' defies bullies to become a beautiful model
A 19-year-old girl persevered through years of bullying only to prove them wrong and make her own dream come true.
19-year-old Aeva Andersson from Donegal, Ireland never got asked for dances, spent her teens being single because she got told she scared off the boys, and got bullied throughout her childhood and called a monster.
The only reason being her height, Aeva had always been taller than her peers and even teachers while growing up at a towering 6ft 2. When she was 13 years old a model agency told Aeva she was 'plus-sized' due to her height and being a size 10, and Aeva said:
"When I was initially told I'd struggle to find work, it broke my heart, and I kept on getting knocked back because of my height. On top of that, every day when I would go to school I would overhear comments for my height - I was taller than everyone; the boys, girls, and teachers."
The tall beauty did not let people get her down, and Aeva kept going and have since started modeling for 'Models of Diversity.' Aeva works with big brands to advertise their clothes, and as a successful model, she also partakes in catwalks.
As Aeva thought back on that time in her life she said:
"Patience was a virtue, and I'm glad I never gave up my hopes of becoming a model. I always go out in heels, because I don't care if I scare people off anymore - I know there's nothing scary about my height. And I've stopped scaring the men away with my height because I've finally got myself a man - who's luckily 6ft 4inches himself."
Bullying can have a different impact on different people, and the way a 12-year-old girl, a student at Pembroke Pines Charter Central reacted to being bullied got her into serious trouble.
Pembroke police department got anonymously contacted on Monday and informed about threatening Snapchat posts made by a student at Charter Central. One post simply stated 'no one go to school tmrrw,' while another read, 'If I get those one more time I will shoot someone.'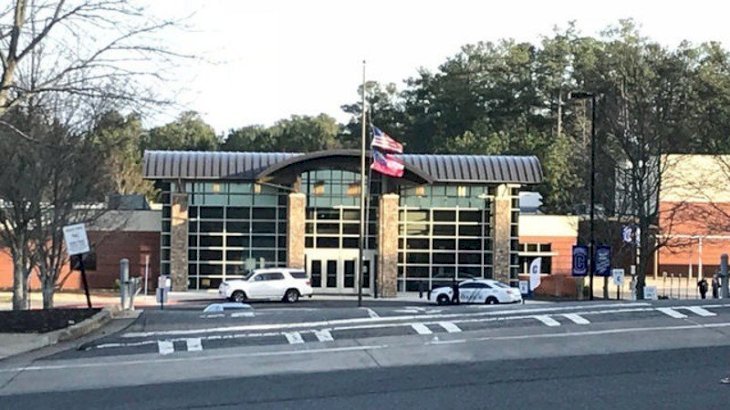 Source: WSB-TV
A spokesperson for Pembroke Pines police, Amanda Conwell confirmed that the girl got taken into custody, no weapons of any sort were found in her possession and the girl had no access to guns.
The girl admitted to posting the messages and understands that the posts appeared threatening but have no intention of carrying out the threats.
She nevertheless faces charges of false reporting in the use of a firearm in a violent manner and got taken to the Juvenile Assessment Center.
Fellow students also stand up to others being bullied as recently seen during a Lincoln Middle School basketball game. Desiree Andrews, a cheerleader for the school in Kenosha, Wisconsin, received disparaging comments during cheering their team on because she has Down's Syndrome.
Members of the basketball team broke their coach's huddle during next time out in order to walk over to the bullies and tell them to stop, before resuming the game.
Please fill in your e-mail so we can share with you our top stories!