Stevie Wonder's son and his rumored girlfriend look stunning in photoshoot together
A brand new photoshoot features Stevie Wonder's son Kailand Morris and his rumored girlfriend Maddie Ziegler projecting an undeniable chemistry in romantic images.  
If there are doubts about the rumored relationship between Stevie Wonder's son, Kailand Morris and Maddie Ziegler, their latest photos should put them to rest.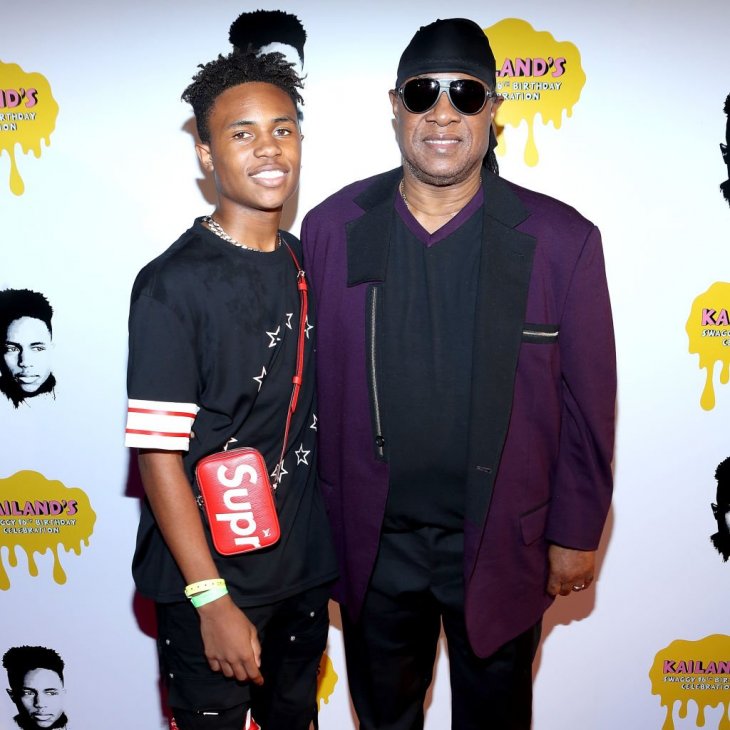 The two teens recently featured in a whimsical photo shoot with photographer Tyler Shields and their chemistry is undeniable. 
The couple reportedly met on the set of "Dancing with the Stars: Juniors" in the summer. Former contestant Ziegler was present when Morris dropped by to see his younger brother, Mandla compete. Ziegler's younger sister, Mackenzie Ziegler was also participating in the competition. 
Reports suggest they immediately hit it off and were later seen hanging out with friends at Disneyland. They even shared photos of their adventure on Instagram.
Today, the couple are part of a special photo shoot described by Shields as "magical." Shields says Ziegler is "as graceful as a fairytale," referring to an image of the couple where the 16-year-old is suspended on air as Morris holds on to her hand. Ziegler is dressed in a romantic powder blue gown while Morris is suited up.
In another photo set in black and white, they stand close to each other poised for a passionate kiss. Shields appropriately captions it, 
"Look me in the eyes and tell me you love me with @maddieziegler@kailandmorris there is nothing like the moment you look someone in the eyes and say I love you."
It isn't surprising both Ziegler and Morris would register well in the photos. Ziegler has made a name for herself as early as she was 12 appearing in dance videos as the public face of singer Sia.  Meanwhile, Morris, who's Wonder's son with his ex-wife Kai Millard Morris is a rising model. He walked the runway for Phillip Pein in this year's New York Fashion Week. Fashion photographer Tobyn Nguyen expects him to go far in the modeling industry.