Fantasia shares rare photo of her only son who isn't a baby anymore & looks like his mom
Most people know Fantasia Barrino's teenage daughter Zion because she has quite the social media presence, but we hardly get to see her second child, Dallas. The singer recently shared a photo of her son and described him as "overprotective."
The "American Idol" winner took to Instagram with a photo of Dallas looking every inch a gentleman. The six-year-old wore a jacket and hoodie paired with joggers and black-and-white sneakers. He also smiled at the camera, highlighting his resemblance to the 34-year-old Fantasia.
The mom-of-two gushed over her son in the caption and told fans just how much he cares about her:
"This one is very over protective when it comes to Mommy. He says that I'm the best this and the best that. Dallas Mommy Loves You So Very Much."
FAN COMMENTS
With over 3 million Instagram followers, Fantasia's comments section was filled with all sorts of comments. Most of the remarks were positive while some people said that they had no idea she had a son.
"Never knew you had a son wow he's cute tho"- @milk_chocolate_haitianqueen
"He's so big now! What a handsome gentleman!"- @jewellovesyourhair
"Handsome young man and wow he's gotten so big"- @mzjanice71
"He's very handsome Tasia! You are raising a fine young man & a beautiful young woman."- @yasminehernandas
FAME, SCANDAL & A BABY
The Grammy award-winning Fantasia had her first child, Zion when she was a teenager and yet to find fame, but Dallas's birth in December 2011 came after she became a household name thanks to exposure from the "American Idol."
Unfortunately, Dallas's birth was also plagued by controversy and media scrutiny as a result of the singer's private scandals at the time.
Dallas's father is Antwaun Cook, a T-Mobile store manager that Fantasia was romantically involved with while he was still married. The acrimonious situation was exposed in August 2010 when Antwaun's wife, Paula filed for divorce and filed a $100,000 lawsuit against the "Bittersweet" singer.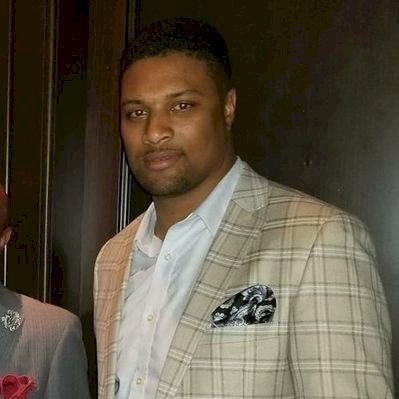 According to Paula, Fantasia had a year-long relationship with Antwaun and was responsible for breaking up their marriage.
On her part, Fantasia insisted that she started dating Antwaun only after he was separated from Paula. Sadly, the media was already all over the story, and there were too many ugly details, none of which made Fantasia look good. The scandal was huge, and the beloved soul singer's reputation took a hit.
GROWTH & CHANGE
It was in the midst of these that Fantasia welcomed her son, Dallas, but things did not appear to get better between her and Antwaun- who had gone back to his wife- until 2014.
Fantasia shared an Instagram photo of Dallas looking happy with his brothers from Antwaun and Paula's marriage. She accompanied it with a caption that suggested things had changed for the better:
"Dallas and His Brothers... He Loves Spending time with them. …I Thank God For The Growth and The Great Relationship I have with His Stepmom and Dad... Growth and change…"
NEW BEGINNINGS
One year later, in 2015, the North Carolina native recorded another milestone in her personal affairs when she married her husband, Kendall Taylor, the COO of Metro Transportation.
The couple tied the knot on in July 2015, and for their anniversary this year, Fantasia wrote a special song to celebrate their love.
DO UNTO OTHERS
Having been through so much herself, the "When I See U" hitmaker knows the significance of gratitude and lending a helping hand.
In two clips she posted to Instagram on November 5, Fantasia introduced her fans to Mr. Willis, a homeless man she met on the beach in Jacksonville.
She recalled seeing him the first time dancing cheerfully in the water. Even though he lives on a beach, Mr. Willis was full of joy, so she decided to help him out any way she could.
LESSONS FROM MR. WILLIS
Fantasia and her husband, Kendall bought him some food, clothes, toiletries, and radio so he could listen to music and dance more. Fantasia confessed to her followers that her new friend reminded her of something important that we tend to forget.
"We complain about so much, and Mr. Willis was out there dancing in the water with no complaints," she said, reminding people of the man's location and asking them to "be a blessing to him."
"God is good. We have to bless other people. He [Mr. Willis] stole my heart," Fantasia finished.
UNCONDITIONAL GRATITUDE
The second clip showed Mr. Willis holding some of the bags of food he had just been gifted and saying "Jesus is still alive." His declaration prompted a lengthy message on praise and thanksgiving from Fantasia who also took home an important lesson.
She began:
"Did you hear what he said? He said, 'Jesus is still alive'... So, if a man can find peace, sustenance, hope, and demonstrate perseverance in his day, how is it that we can be in the presence of any level of abundance, family, and comfort but remain unable to maintain a spirit of praise & thanksgiving?"
After explaining that the dancing Mr. Willis had lost all he had in Hurricane Katrina, Fantasia declared:
"I'm going to continue to dance in my waves no matter how hard they crash on the shores of my Life!"