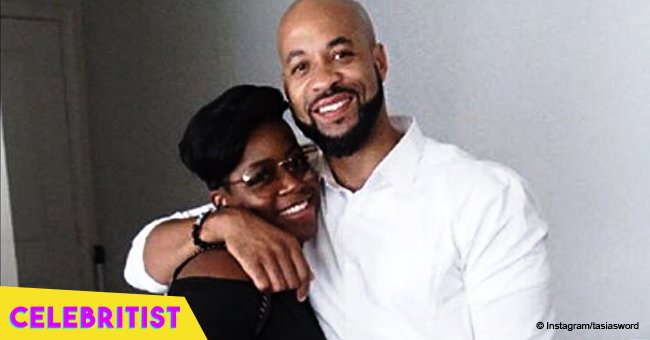 Fantasia Barrino sings for her husband in celebration of their 4th anniversary

The 34-year-old R&B singer and songwriter had a special surprise in store for her husband Kendall Taylor on their wedding anniversary.
Fantasia wrote a song and shared it with her 3.2 million Instagram followers. She explained in the caption that it is a gift to her husband and added: 'He always says I never sing for him so here ya Go Daddy.'
The song will also be available on iTunes soon, and the post received more than 785,000 views and nearly 10,000 likes in the past 24 hours.
Von CoCapt, also known as The Band Guy, Arieas J. Lee, and Audio Box Studios helped her create the track while her brother, Dennis Reed, Jr., 'made it happen.'
In another post, she explained that she 'snuck' Taylor's voice into the song from something he had sent her. Fantasia apologized for using it but said it made the song so much more special.
As reported by Essence, Fantasia and Taylor tied the knot in July 2015 and renewed their vows in a second ceremony six months later.
Back in December, Fantasia said she loved Taylor so much, she would marry him 'over and over and over again.'
'It's almost like I may have known you in another life. Like this love has happened before and that's how it works so well between us because we've been here before.'
Fantasia Barrino, Instagram, December 25, 2018.
Their first ceremony was a lavish affair with a black and red theme. For the second ceremony, she wore a white gown with lace and embroidered detail.
According to Black Doctor, Fantasia 'married herself' before she met Taylor. She had to get 'all [her] old relationship out of [her] system' and bought a ring as a token of commitment to herself.
Fantasia explained that she spent good money on it and she knows her value and her future husband 'has to top this, because [she's] worth it.'
And Taylor, a COO of a courier company, sure did!
Please fill in your e-mail so we can share with you our top stories!