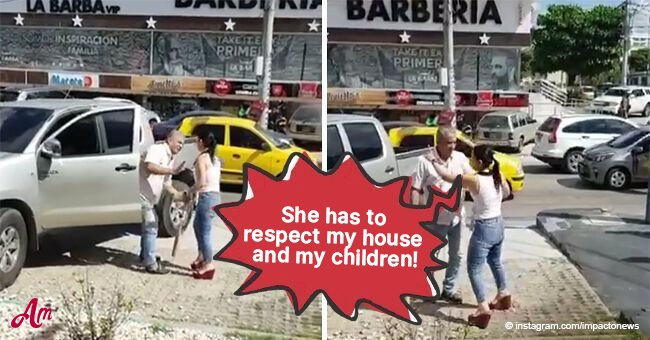 Furious woman filmed confronting her cheating husband with a baseball bat
The drama unfolded in one a crowded avenue of the Colombian city of Barranquilla, when a married woman wanted to teach her cheating husband and his mistress a lesson.
The incident was caught on video by some witnesses and shared by Impacto News in their Instagram account on November 6, where it has been viewed more than 44.000 times and liked by more than 1.000 users.
The footage starts when the unfaithful husband has come out of his pick-up truck with tinted windows to try to get the woman to calm down and make her go away. Read more on our Twitter account @amomama_usa
Witnesses revealed that the jealous wife was hitting the vehicle with a baseball bat before someone started to film the fight. As the video seems to indicate, the man's alleged lover was inside of the truck.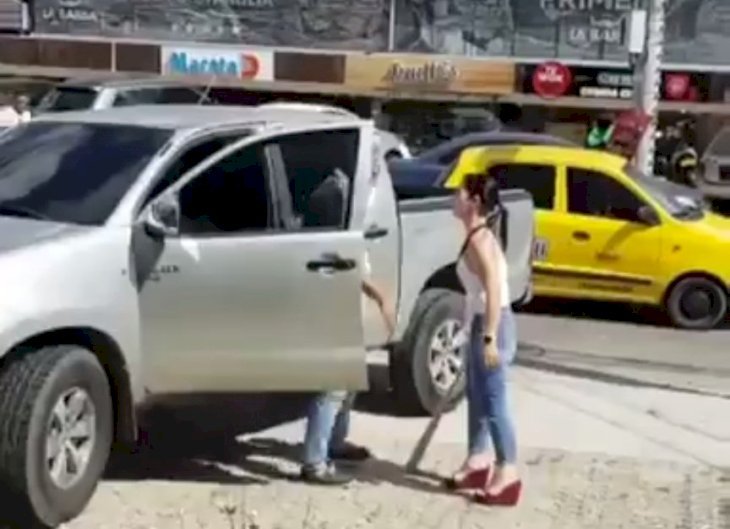 Source: Instagram/ Impacto News
Traffic was obstructed for a few minutes since the angry woman stopped her car in the middle of the road and left it there as she unleashed her fury on her husband's truck, and the horns of the annoyed drivers can be heard in the clip.
Following this, the exposed husband pushes his wife away from the truck and manages to take the baseball bat away from her, as she keeps yelling at the person that is apparently inside the vehicle.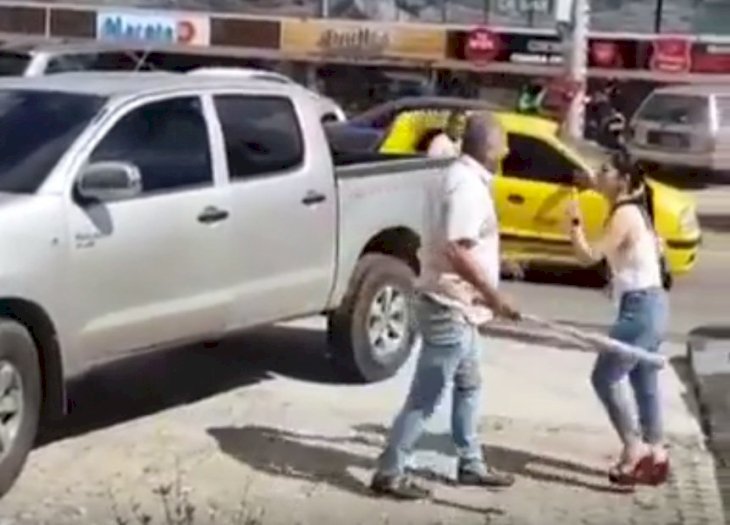 Source: Instagram/ Impacto News
"She has to respect my home and my children," the afflicted woman says before her husband convinces her to go back to her car and leave from the scene.
When the man tells her to stop because he noticed they are been filmed, she replies saying: "Let them film, what do I care?"
Opinions about the incident were divided in the comments section of the publication, with some criticizing the woman for making a scene in public and others empathizing with her for her husband's treason.
"Only those among us who have gone through something like this or worse can understand how she feels. I hope she leaves that old crook for good," wrote Nubia Jimenez.
"If it was the other way around, it would be a different story. The woman is protected by the law, so the man has to tolerate this. He will be better off if he separates from that crazy woman," wrote "ariasdearabia."
Coincidentally, the events also took place in Colombia, at the José María Córdova International Airport in the city of Rionegro, from where the cheating couple was about to fly to the coastal city of Cartagena.
The scene was caught on video by a bystander as well, and it went viral on YouTube, where it has been viewed more than 500.000 times.
Please fill in your e-mail so we can share with you our top stories!