Hilarious conversation between US voter and campaign volunteer goes viral
The U.S midterm elections have come and gone, but one young voter has found fame on the internet after his hilarious conversation with a campaign volunteer went viral. As it turned out, a lot of people are just like him.
20-year-old Bernard Jennings, a student in Florida unexpectedly became an internet sensation after sharing screenshots of his conversation with a campaign volunteer for the Democratic gubernatorial candidate, Andrew Gillum.
Even though Gillum ended up losing the election, his team apparently put in a lot of work. Jennings had been receiving numerous texts from Gillum's volunteers in the month leading up to the election, but he wrongly assumed it was the work of messaging bots programmed for that purpose.
So, when he got another text prompt on voting day, Jennings responded rudely, thinking he was talking to an automated system.
"Alright [expletive] I done voted now, stop textin my phone," Jennings fired.
Are you a proud voter? Send your "I voted" seflies to us at upnorthlive/chimein! pic.twitter.com/RXw9SQIFRk

— upnorthlive.com (@upnorthlive) November 6, 2018
The person on the other end replied:
"Thank you for voting. Sorry you were bothered…"
"Oh lord, I didn't know you were a real person. I'm sorry," Jennings said after realizing his error.
The university student later told the Press Association:
"I read the first couple texts and assumed they were robots. The only thing I see right now that I could learn from this is to do a little research before I assume."
The Roanoke County Voting Registrar tells us they decided NOT to use electronic poll books to look up voter registration info. Instead they are using paper. This was a precaution decided Friday - they say some of the e poll books weren't working correctly. pic.twitter.com/UsffKgL8pM

— Cynthia Beasley (@CynthiaABC13) November 6, 2018
Jennings posted the screenshot on Twitter and where it already has over 7,000 retweets. Other Twitter users turned up in the comments to share similar experiences; some even attached screenshots of conversations where they sent insulting replies identical to the one Jennings did.
It turned out many folks also thought the messages came from bots. A few volunteers added their voices to the conversation. In response to a person who insisted the texts might be from "chatbots," Twitter user Tara Wynn said:
"It's not. We're real. We have real feelings. We're doing this to get people to take some time out of their lives and help the country."
#Vote
This is our chance to make a difference in this negative political climate, our chance to change it, to make our views on the issues that matter most to us known. Tag me in your pic with your "I voted" sticker! 🗳💪🏾❤️🙏🏽 pic.twitter.com/PsSuGrsVx4

— Trey Songz (@TreySongz) November 6, 2018
Some good also came out of Jennings mistake. After seeing his post, others were inspired to send messages of thanks to those behind the text messages.
Jennings studies at Florida Agricultural and Mechanical University in Tallahassee, the same college where Gillum is an alumnus and said he now appreciates all the texts he received because "it was only for a greater good."
AN HILARIOUS CONVERSATION SAVES A LIFE
Like Jennings, five-year-old Savannah also became an internet darling after her hilarious conversation on a 911 call went viral. What is more memorable about Savannah's story is that not only did she make people laugh, but she also succeeded in saving the life of her father, who was unable to breathe and needed help.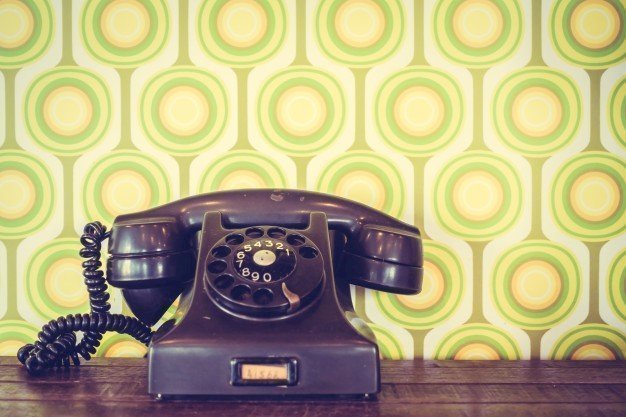 Read more and listen to the hilarious conversation here. Try not to laugh or cry too hard.