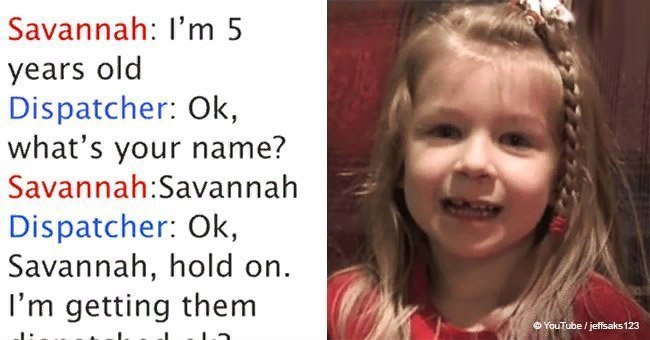 Five-year-old girl calls 911 for dad and her hilarious conversation with dispatcher goes viral
A small five-year-old girl not only managed to save her dad's life but also her conversation with the dispatcher of the emergency line has left many with a long laugh.
Little Savannah's dad called 911 because he could not breathe but at the time of speaking with the operator, he was unable to articulate a word for what he asked his five-year-old daughter to talk about and handle the situation.
Upon hearing the sweet voice of the little girl the operator was surprised but began with the emergency procedure immediately asking her what the problem was. As reported by Bored Panda, Savannah quickly explained that her dad could not breathe.
The operator asks the girl to tell her age and her name and then ask her for the address of her house to send an ambulance to the place. Savannah asks them to hurry since her dad needed oxygen as soon as possible.
Surprisingly, the girl never loses her temper the whole time she has to go to the phone waiting for the ambulance to arrive and constantly checking if her father was well. Read more on our Twitter account @amomama_usa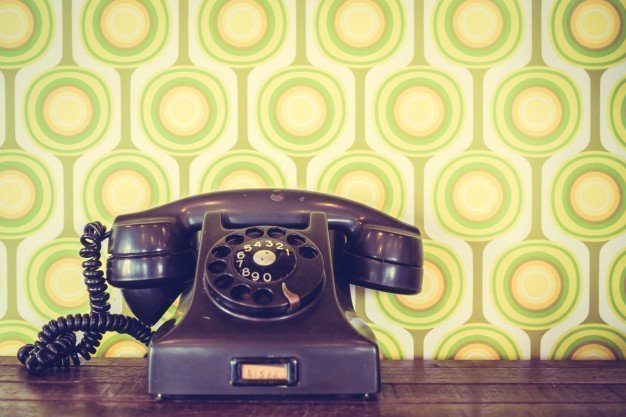 Source: Freepik
The operator asked Savannah to open the lock of the door of his house so that the paramedics can enter as soon as they arrive at the place and while he asks him to ask his father several questions; if he feels any pain in the chest, and if this is the first time this happened to him.
The little girl passes the message and then responds to the man on the phone that his father feels pain in his chest and it is the first time this has happened to him. Then Savannah asks the operator how long the ambulance will arrive, to which he replies that in a few minutes they will be there.
Although Savannah is very attentive to her father's state of health, a new concern springs to mind; both she and her dad are in their pajamas and she barely has a tank top on so she thinks she should change her clothes and wear something more appropriate.
The innocent concern of this little girl caused severe fits of laughter to all who have seen the shared video on YouTube with the conversation between the emergency operator and Savannah. And although the girl insists a bit, the operator manages to convince her to stay with her dad.
The maturity and serenity with which Savannah handled the whole situation have left everyone amazed, at his young age he managed to do everything the operator told him on the phone and thus save the life of his dad, who fortunately is well and out of danger.
Please fill in your e-mail so we can share with you our top stories!