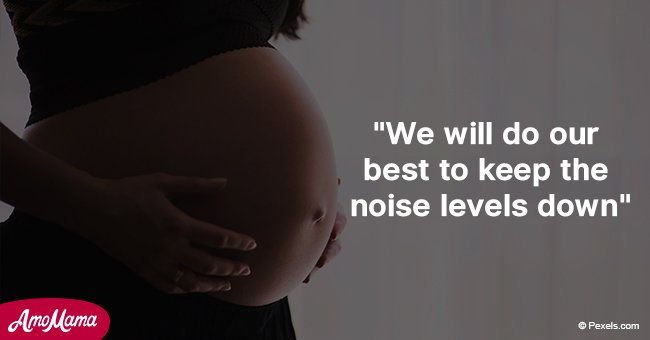 Woman angry at her pregnant neighbor for planning to use shared rooftop to give birth
A mother-to-be from Queensland had all her neighbors in a tiff when she informed them that she'd be using the shared roof to deliver her baby.
She sent them a letter – which can be seen below – in which she extends a friendly reminder that the rooftop would be occupied on the 10th of that month.
The pregnant woman explained that her husband had booked the roof ahead of time, and ensured her neighbors that they would "keep the noise levels down."
She also said: "[We] will, of course, clean up after ourselves." Read more on our Twitter account, @amomama_usa.

Source: Facebook/DailyMirror

Source: Facebook/DailyMirror
One neighbor, in particular, was
when she saw the letter. She shared a copy of the letter on Facebook, asking her followers if she was unreasonable in her anger.
Most of her followers agreed and said it was selfish of the pregnant woman to use the rooftop for a private home birth. One added:
"This is ridiculous! But also I would not be surprised if your very entitled neighbor is dead set on having a home birth on a communal rooftop."

Source: Facebook/DailyMirror
Another added that "it shouldn't be encouraged" simply due to the dangers. "What if both the lifts fail? Does she think they'll fly a helicopter in to get her out?" he asked.
In a similar incident, Sarah Schmid from France gave birth in her backyard without any medical assistance or pain medication.

Source: Facebook/DailyMirror
A video clip of the birth was uploaded to YouTube and had been viewed more than 1.4 million times. I shortened SFW version can be viewed here.
The mother-of-six decided that playground outside her home would be the perfect place to give birth. The trend is called "free-birthing."
Sarah studied to be a doctor. She explained to reporters that birthing is the most natural thing in the world. She couldn't understand why everyone was making such a fuss about her video.
Please fill in your e-mail so we can share with you our top stories!