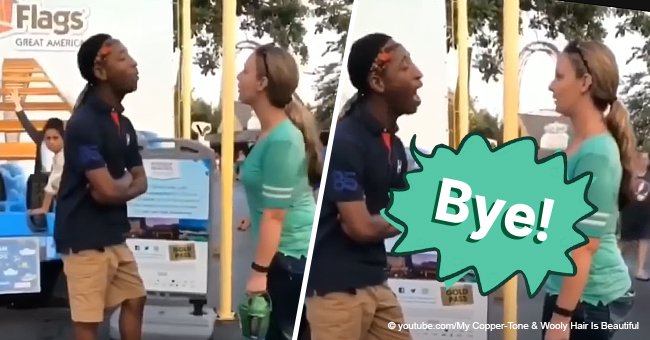 Video of white woman following black man and screaming in his face went viral
A video taken at an amusement park of a white woman harassing a black man as he tried to leave the situation has gone viral. He explained what led to the heated discussion.
Honey Daniels, a 19-year-old from Chicago, was enjoying a family reunion at Six Flags Great America when he had a close encounter with an angry mother who wouldn't stop following him around.
Daniels published a video of part of the altercation on Facebook and later reposted by The Shade Room, where it went viral.
In the clip, Daniels is seen standing in front of the woman and yelling "Bye! Bye!" repeatedly at her.
The woman seems taken aback, but when he tries to walk away from her, she gets in his way one more time, which leads Daniels to keep yelling "bye" in her face.
"You're what wrong with the world," the woman says, as Daniels takes a step aside, she then tells him to "get out of her face."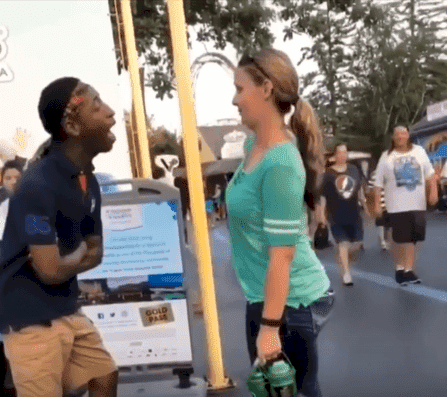 Source: Instagram/The Shade Room
Honey defends himself saying she's the one on his face, and she replies "No, I'm stepping back."
But just as the young man takes a step to the left to walk away, she does the same, stopping him from walking away.
"You're what's with wrong with the world today, people like you are so disrespectful," she says, as her kid watches the exchange.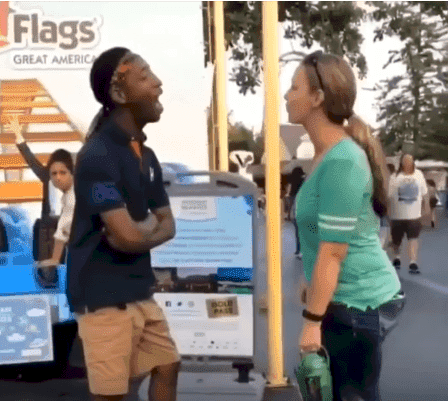 Source: Instagram/The Shade Room
Daniels
revealed
that even after his little cousin stopped recording, the woman kept following them around the park.
According to Daniels, who's a senior in high school and a dancer, the altercation started when he was trying to leave a rollercoaster line after realizing it was too long.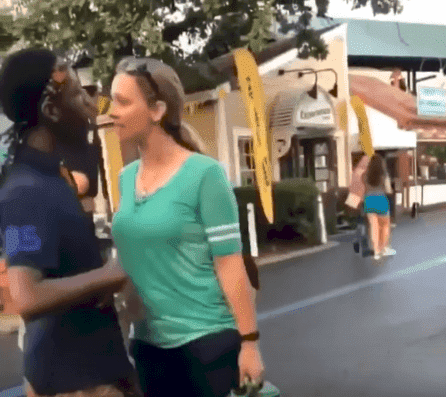 Source: Instagram/The Shade Room
He
told
The Shade Room:
"I was in the line because the line was so long, so I unfasted the chain to get out it, and she yelled at me like, "what are you doing? Put that back! That's what's wrong with the world now! Your kind is always messing something up."
He also stated that the woman told him she was going to follow him around until he went back to put the rope back.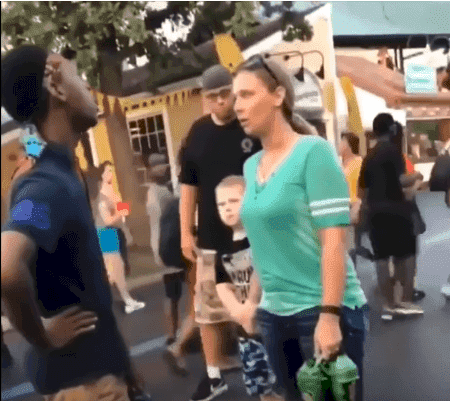 Source: Instagram/The Shade Room
"I felt so alone, and that's what stopped me from hitting her," he said.
Daniels revealed in an interview with "The Armon Wiggins Show" that passersby were aware of the situation, but they were waiting for him to do something to the woman.
However, Honey kept his cool and went looking for his siblings. Even after he found them and told what happened, the woman kept following them around and chastising them from afar.
"People are saying good things like I wasn't wrong. I got more props because I didn't hit her and kept my composure. I always have to defend myself because I'm very different so I'm quick to respond to everything."
Watch him talk more in-depth about the incident below:
ANOTHER WHITE WOMAN FIGHTING BLACK MEN
The woman has joined a string of white females that have been caught on camera being unnecessarily rude, problematic and sometimes openly racist while interacting with people of color.
Just a few weeks ago, a drunken woman was caught spewing a racist tirade at two young black men outside a bar in Kansas City.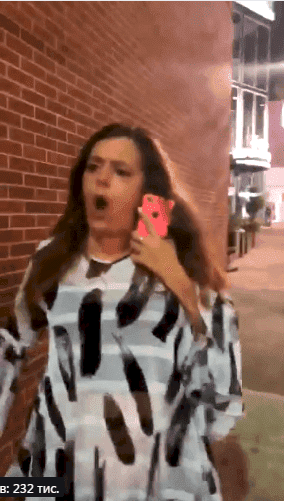 Source: Twitter/Weslyinfinity
Drake Lewis, a 21-year-old photographer, was hanging out with a friend outside of a bar when they heard a woman passing them and calling them the N-word.Outraged, Lewis asked the woman to stop saying those things, but that only prompted her to attack them directly.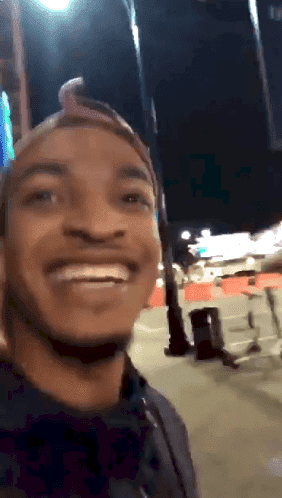 Source: Twitter/Weslyinfinity
Lewis wrote on Twitter:
"So yesterday me and my homie Sam were out taking photos in the power and light district via KCMO when we overheard this lady say 'these [expletive N-word]' when we walked by. I told her not to say that, and then I started recording."
The video shows the inebriated woman holding a phone to her ear as she screams at Lewis "It is what it is. I'm a white [expletive] cracker, you a caramel [N-word]."
Please fill in your e-mail so we can share with you our top stories!