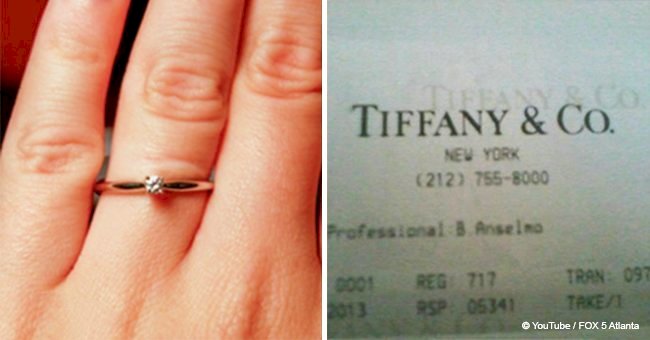 Woman savagely humiliates fiancé over an engagement ring after finding out the price

The disappointed bride-to-be shared her feelings online after finding out that the engagement ring her fiancé got for her was cheaper than she expected.
But instead of finding sympathy from netizens, she received backlash after sharing her story with the world in an anonymous letter sent to Mumsnet. It made her sound materialistic.
The thread has since been deleted, but not before her complaints about the price of her engagement ring went viral, and featured in Little Things.
She wanted to humiliate her fiancé and garner sympathy from the public, but they proved her wrong with their comments. Read more on our Twitter account @amomama_usa.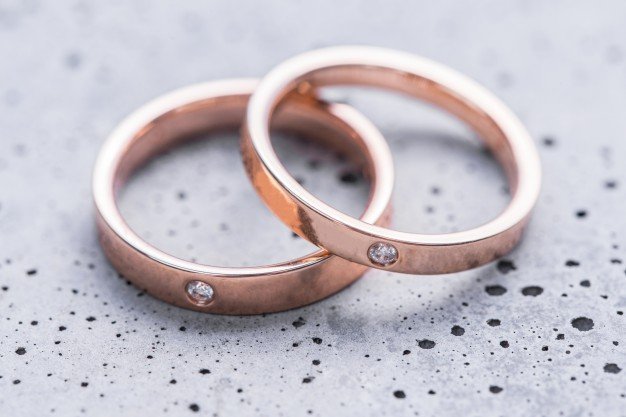 Source: Freepik
NOT THE KIND OF RING SHE HAD IN MIND
The color of the gold band and the setting weren't to her liking. She also couldn't understand why her normally generous partner, who earns close to a six-figure salary, didn't spend more on such an important piece of jewelry.
"His salary is nearing a 6 figure sum and he's usually very generous. Having seen the receipt I know he paid $1,674 for it, which is a lot less than I would have imagined he would have spent on such a significant piece of jewelry."
"I was so happy and excited to accept but was disappointed when I first saw the ring. The first word that entered my head was 'small'," she wrote, sharing a picture of the receipt for the ring.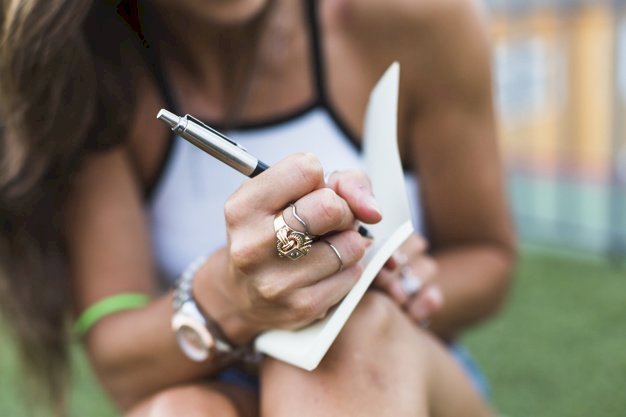 Source: Freepik
HER CRIES FOR SYMPATHY BACKFIRED
The responses to this woman's dilemma were a little bit less than sympathetic. Defying the "Three Months Gross Salary Rule" most of the commenters seem to think that $1,674 on an engagement ring is more than fine.
"Are you kidding me?! That's expensive! Not only that, but it's the damn thought that counts on that one. Also, it's actually very pretty. I hope he dumped her. Didn't bother reading. Too lazy," wrote Hayden-Marie Taute.
"If he makes six figures perhaps he bought her a small ring to test her true colors and make sure he wasn't going to marry a materialistic gold digger. Seems as though she didn't pass that test," added China Wilkerson.
"My rings are from the wish app. Total of $25. I don't care. Our love is more important than the cost of the ring," commented Jessica Walters.
A WHOLE DIFFERENT STORY
While Internet users had to remind this woman about what really matters when two people decide to spend the rest of their life together, another woman named Ariel Desiree McRae had the best answer for a shop clerk who "ring-shamed" her in front of her husband-to-be.
The then 22-year-old took to her social media to share the unpleasant incident she and her fiancé Quinn experienced when they went to buy a pair of $130 silver engagement rings in a Pandora store in 2016.
Ariel and Quinn had been together for two years, and even though they weren't exactly rich and struggled together to bring food to their table, they wanted to make things official with a humble wedding.
While Ariel was delighted enough with the idea of marrying her best friend, Quinn felt pressured to give her a fancier ring, but he had to be content with buying what he could afford anyway.
Ariel knew that her boyfriend had a hard time to accept he had to buy cheap rings, so she was very upset when the woman who sold them the rings made a rude comment about it, and she took her time to reply with dignity.
"It isn't the ring that matters, it is the love that goes into buying one that matter," she told the clerk, adding that she would have agreed to marry Quinn even if he gave her a 25 cent gumball machine ring.
Please fill in your e-mail so we can share with you our top stories!