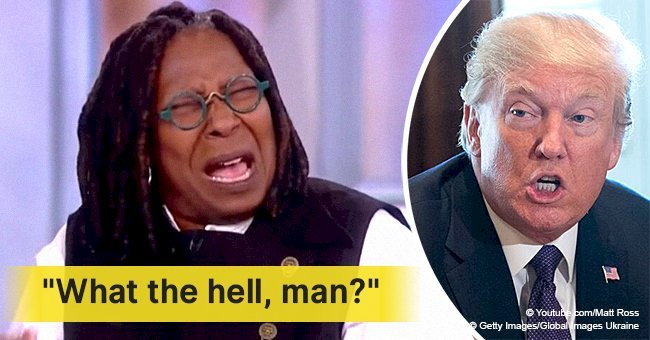 'The View's Whoopi Goldberg 'freaked out' by Trump's initial tweet about wildfires in California
Whoopi Goldberg and her co-hosts on "The View" have called out President Donald Trump for his initial tweet regarding the California wildfires. She also had some advice for Trump going forward.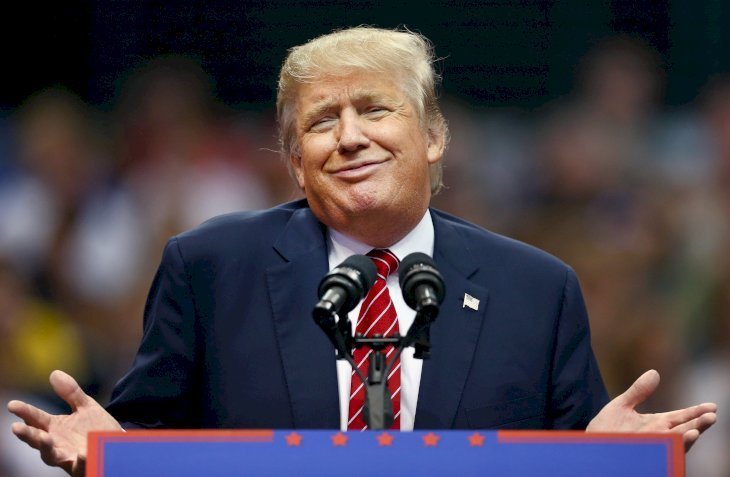 Getty Images
The president first tweeted about the wildfires raging in California on Saturday. The message had no mention or indication of sympathy, but instead, came with a threat:
"There is no reason for these massive, deadly and costly forest fires in California except that forest management is so poor. Billions of dollars are given each year, with so many lives lost, all because of gross mismanagement of the forests. Remedy now, or no more Fed payments!"
Going by the nature of the comments trailing the tweet, Goldberg and the other ladies of ABC's daytime talk show are not alone in their outrage.
On yesterday's episode, a furious Goldberg said she was "freaked out" by the tweet put out by "the guy in the White House," adding that:
"Now, this is a man who doesn't believe in global warming, so let me put it this way, there hasn't been any rain for a very long––we're in a drought in California. That's why things are dry, see? And if there's a spark or an ember, they travel and stuff burns. So you see, it's not that people aren't doing their jobs. They're doing their jobs as best they can. And people have died and lost their homes, and you're blaming them? …What the [expletive], man?"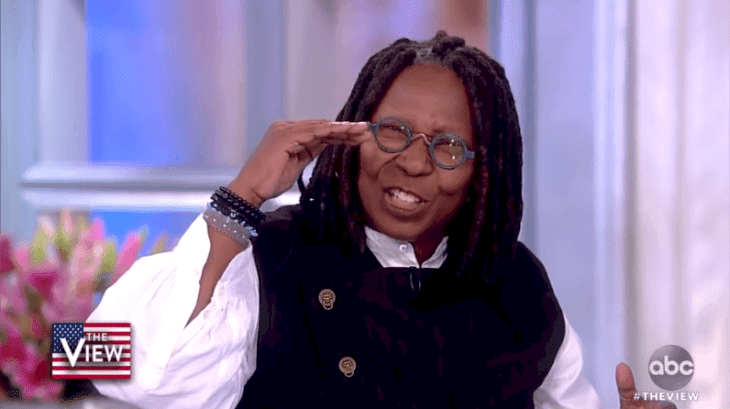 YouTube/Matt Ross
Co-host Abby Huntsman also came for Trump, reminding viewers that his first instinct has never been emotion. She cited the Puerto Rico tragedy and more recent synagogue shooting.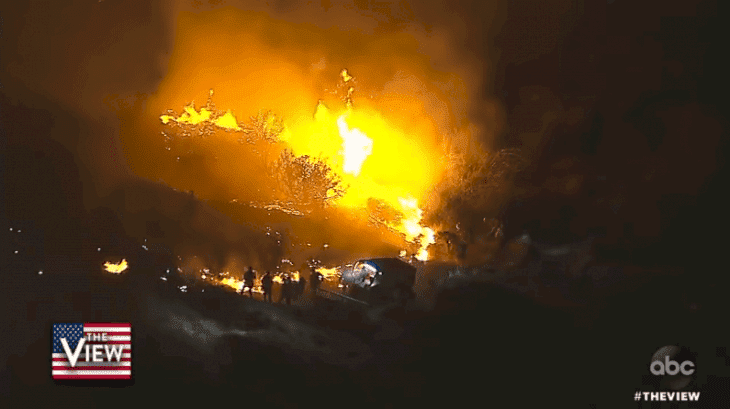 YouTube/Matt Ross
"In these moments, as the leader of the country, you're supposed to comfort," Huntsman lashed out. You're supposed to console those who are suffering. "24 hours later, it's a more thoughtful tweet, usually when his team gets to him and says you really need to change the narrative."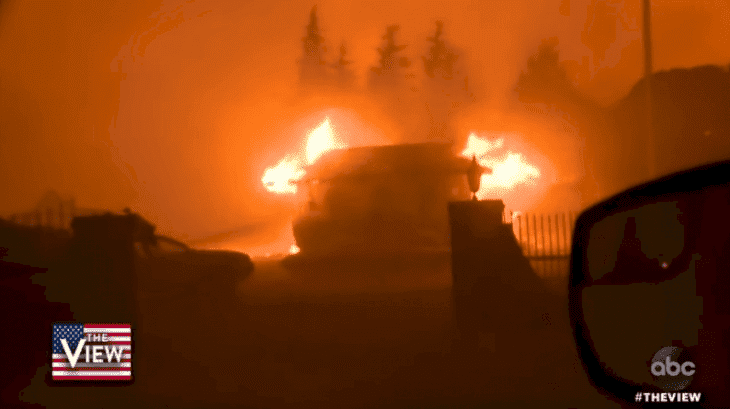 YouTube/Matt Ross
Joy Behar cut in at that point saying she wouldn't want emotional comfort from President Trump.
"He's not capable of it. …When Obama did it, it was sincere, this would be made up."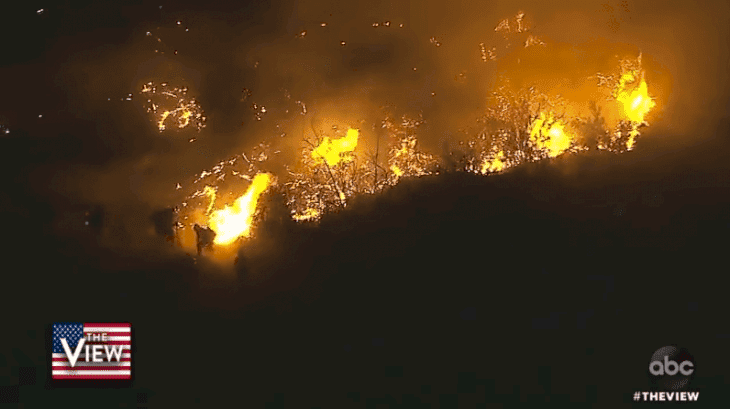 YouTube/Matt Ross
"It's like these shootings at schools before they lifted the ban on assault rifles, we didn't have as many of them. I feel like I'm living in a mentally ill world. I feel as though people who are in government need to be making laws to protect us," Behar added.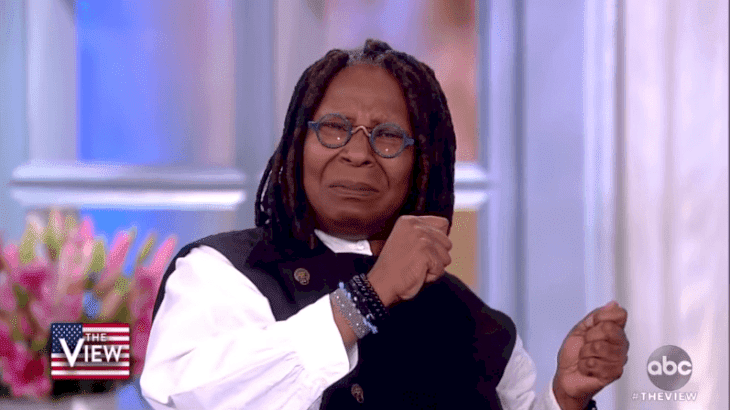 YouTube/Matt Ross
Meghan McCain also chipped in, saying she would have preferred "compassion" for the firefighters and other first responders putting their lives on the line during the tragedy.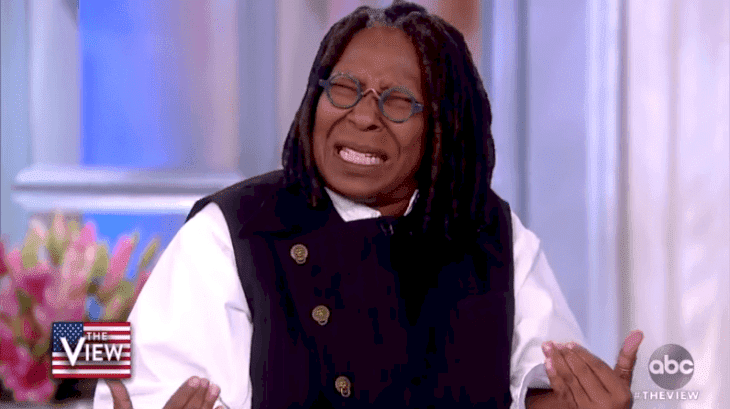 YouTube/Matt Ross
Finally, Goldberg couldn't help firing off a suggestion to the president:
"Stop tweeting! Stop it!"
The current California wildfires have been adjudged the deadliest in history and many celebrities including Kim Kardashian and her sister, Kourtney, have had to evacuate their homes.
Please fill in your e-mail so we can share with you our top stories!