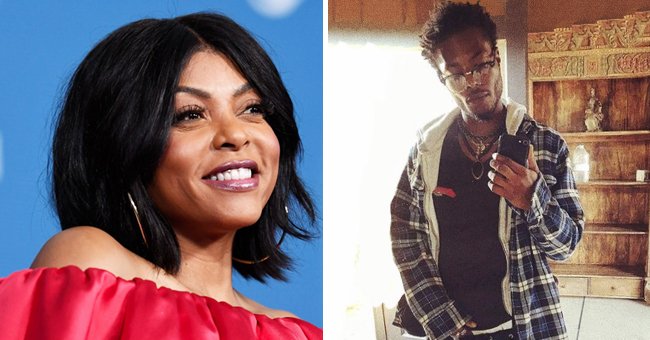 Getty Images | instagram.com/filet_marcell
Meet Taraji P Henson's Model Son Marcel Who Is All Grown-up & Looks Just like His Mom
Marcel Johnson, the 26-year-old son of "Empire" star Taraji P. Henson, is a good-looking model and active social media user. Here's a glimpse of his life.
Taraji P. Henson has been an actress for several years, known for her roles in "Empire" and "Hidden Figures." While being in the entertainment industry is fulfilling, she considers the greatest job to be motherhood.
Henson is a proud mom to 26-year-old Marcel Johnson, who followed in his mom's footsteps as an actor and model. Despite being a full-grown adult, Johnson and Henson's bond remains strong as ever.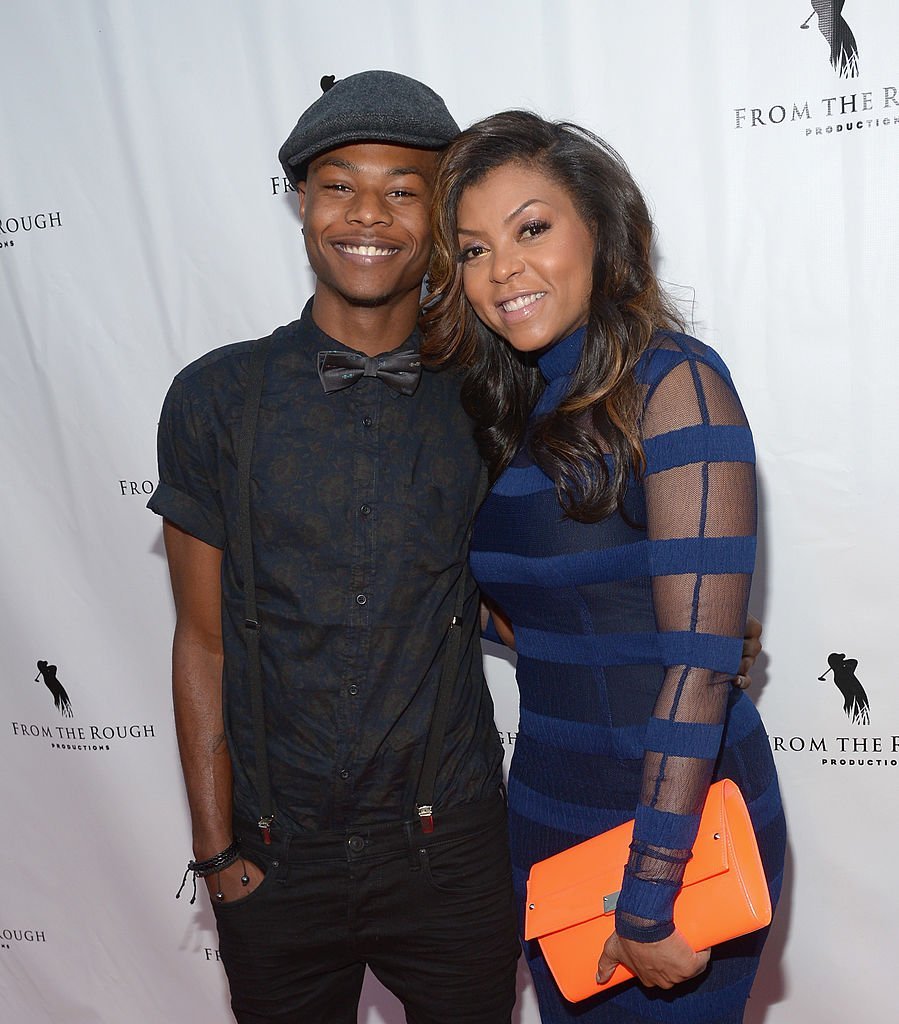 Actress Taraji P. Henson and Marcel Henson attend the screening of "From The Rough" at ArcLight Cinemas | Photo: Getty Images
MEET MARCEL
Johnson is a fashion model who made his New York Fashion Week debut with the brand Edwing D'Angelo. Henson showed much support and enthusiasm during her son's runway introduction and shared the proud moment on Instagram.
She also takes pride in her son's acting career, which includes appearances on "Empire," "Needlestick," and "Detroiters." Johnson gets exposure through his mom's red carpet events when he's not on the runway or on screen.
As a single mom, Henson takes Johnson with her during special events and shows the world their close relationship. Still in his prime, Johnson has a long way to go with his career.
He's not as active as his mother on social media, but the few pics he has shared on Instagram have fans drooling over his physique.
Henson announced her engagement to NFL star Kelvin Hayden in 2019.
Although he grew up to be a fine man, Johnson had to deal with mental issues as a young boy following the murder of his father. Simultaneously, Henson had to deal with the loss of her father.
YOUNG AND PREGNANT
The mother-of-one was still in college when she got pregnant with her first child with her high school sweetheart, William Lamar Johnson.
Even though her teachers and family didn't think she could handle the situation, Henson proved everyone wrong by attending classes and participating in the school musical.
After she gave birth to Marcel, Henson graduated and took off to L.A., following her dream of becoming an actress. Her father initially asked her to leave Marcel at home, but she couldn't leave her son behind. Previously, Henson recalled that at some point, her father told her:
"That's your baby. That's your blessing. He's going to be your strength." And you know what? He was.
Sadly, Johnson's father passed away when he was nine years old. Tragedy struck again when Henson's father died two years later, and the mother and son were left distraught.
THE TRAGIC DEATH
William Lamar was murdered in 2003 after he reportedly approached a couple that had slashed his friend's tires. The pair, Russell and Charlotte Nickelson, attacked him, hitting his head with a lamp and later stabbing him multiple times.
They were sentenced to only 30 and 50 months in prison respectively, less than ten years of prison combined. Henson revealed to Variety that it was a challenging task when she was looking for a therapist for her son.
She needed "someone that he could trust, someone that looks like him and could understand his struggle," but they couldn't be African American because Marcel would feel guilty about the things he was saying.
"It was like looking for a unicorn, and the reason that happens is because we don't talk about it in our community; it's taboo, it's looked upon as a weakness, or we're demonized for expressing rage for traumas we've been through," she added.
During William's death, Henson could not face her son and tell him the truth. Instead, she told him that his father died in an accident. Only later did Johnson know the truth.
The "Empire" star also stated that there's a misconception about celebrities and their perfect life when in reality, they're also struggling with their own demons.
Henson announced her engagement to NFL star Kelvin Hayden in 2019. The football player proposed on Mother's Day when he surprised Taraji with a diamond ring and some romantic music in the private area of their favorite restaurant.
Sadly, their relationship did not work out in the end. The couple ended up going separate ways nearly two years after their proposal. Nevertheless, Henson has her son to keep her days bright.
Please fill in your e-mail so we can share with you our top stories!