Grieving dog waits for 80 days at the spot where owner died in a car accident
Even though we don't know how the owner passed away, the stirring nature of the dog's reaction day in and day out tell its own story.
The only information available regarding the owner is that she died on August 21. This scene plays off in Hohhot, Inner Mongolia and it shows her dog returning to the same spot every single day since August 21.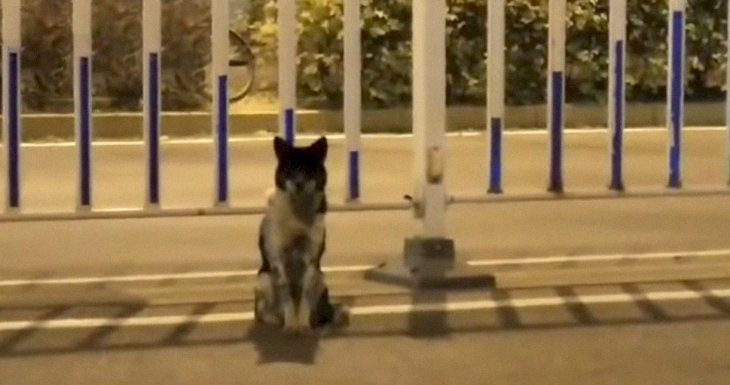 Locals have tried to approach the dog, but it would run away, only to return again later, patiently waiting on the same spot. Other have tried to catch the dog in fear for its safety since it's a busy road, but the dog runs off before anyone can get close enough.
A taxi driver, Guo Xinhua said:
"It's been nearly three months now. The dog is always there, rain or shine. It's so touching."
Read more on our Twitter account @amomama_usa.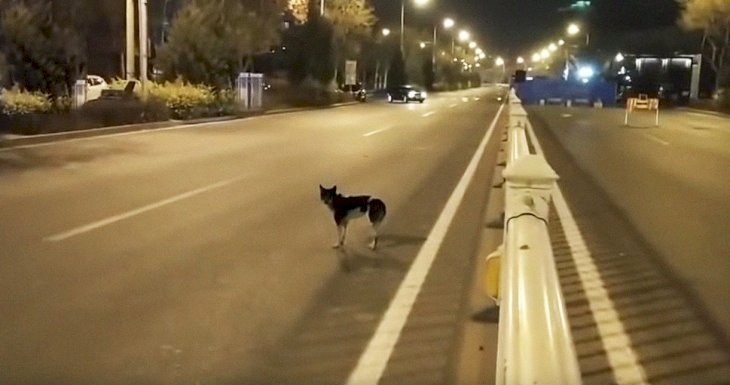 Various opinions regarding the motivation of the dog have sprouted, perhaps the dog is mourning, perhaps the dog does not understand his owner won't be coming back and out of unwavering loyalty, it returns day after day.
The reason for the dog's action may elude us, but the emotion behind it does not.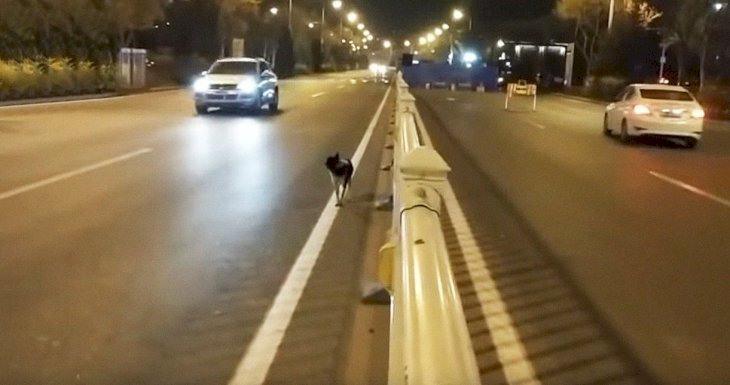 A similar situation got documented in New Zealand early on in February 2016. 53-year-old Kerry Morgan vanished on a Friday afternoon while out on a walk with his 4-year-old dog
Ataahua
, by the Waikato River where they walked most days around 2 pm.
Loyal dog waits for missing man Kerry Morgan https://t.co/UkiyAY6COz (News) #newzealand #nznews

— New Zealand News (@KiwiLiveNews) February 28, 2016
All that was found was Kerry's hat and shoes and Ataahua on the river bank. Rescue teams searched a section of the river but Kerry was not found, and ever since that day Ataahua would escape home and run to the riverbank every chance she gets.
Loyal dog waits for missing man Kerry Morgan: The loyal dog of a missing man keeps escaping from his home to w... https://t.co/aWKjGALmc1

— nzherald National (@nzheraldnznews) February 28, 2016
One night after Ataahua ran off, Kerry's daughter, Lorraine Cook said:
"One of the cops and my brother found her down by the river again in the same place, just sitting there. It was like she was waiting for him to come back. She keeps trying to run down there - it's sad to watch her. She looks sad."
The loyalty and protectiveness the dog Tony had towards his owner, 28-year-old  Jesús Heuche made his rescue and treatment somewhat difficult after Jesús fell 7 feet to the ground.
When first responders arrived Tony would not let anyone near his owner, but eventually, they could do what needed to be done, even when they loaded Jesús into the ambulance Tony didn't leave his side.
Jesús thankfully only suffered a mild skull trauma, and the Argentinean Def Civil B. Blanca posted pictures on their Facebook page and wrote:
"At 06:07 p.m, a person who was pruning a tree in Balboa Street 2473 fell from it from a height of about 2 meters. The 28-year-old worker suffered a slight head trauma, so he was transported by ambulance personnel with the SIEMPRE service. The entire time, the injured [man] was accompanied by his pet TONY. Police and Civil Defense personnel were present."