Puzzling 'stains' on Meghan Markle's foot leaves royal fans guessing
On November 10, Duchess Meghan accompanied her husband and other family members to the Royal British Legion Festival of Remembrance. The event was held at the Royal Albert Hall.
On this occasion, the Duchess chose to do something she rarely does – she wore tights. However, a stain on them left fans trying to figure out what she'd spilled.
For the Remembrance Day event, Duchess Meghan, 37, wore a black Stella McCartney coat dress which hid her baby bump with a big bow. The Royal style icon wore her hair down and tucked behind her ears.
She completed her look with a black clutch and heels. However, one thing stood out the most on her outfit as she wore a pair of shiny, nude tights.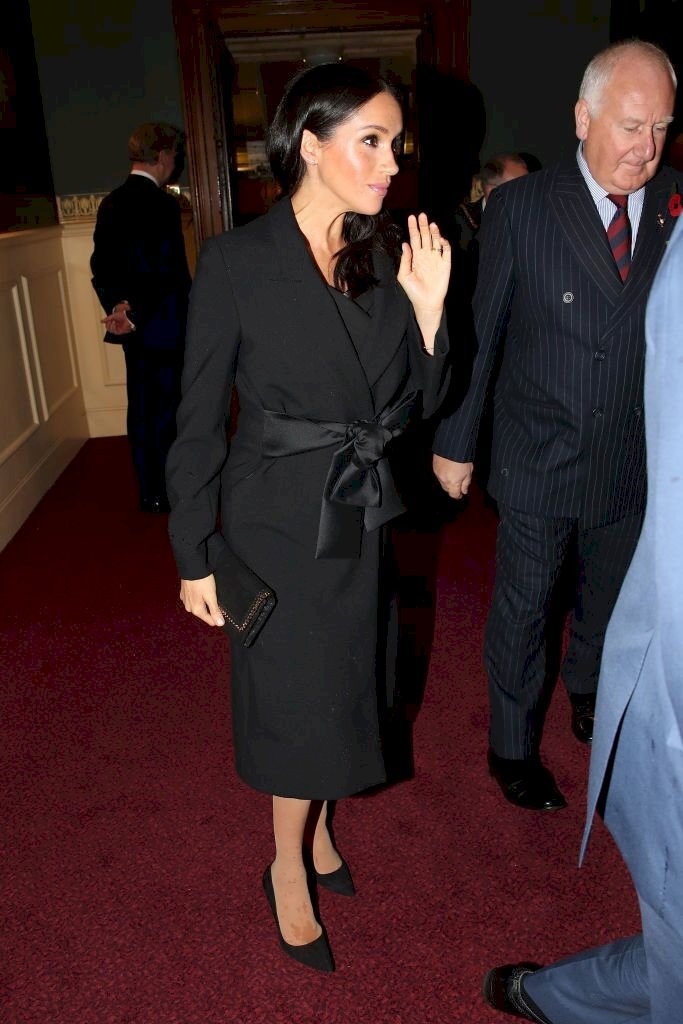 For more on this story go to our Twitter account @amomama_usa. Firstly, Meghan usually chooses not to wear tights to Royal events even though it's believed that the Queen prefers it.
Secondly, the tights were quite shiny and didn't match her skin tone. The third thing that her fans noticed was a strange stain on her right foot.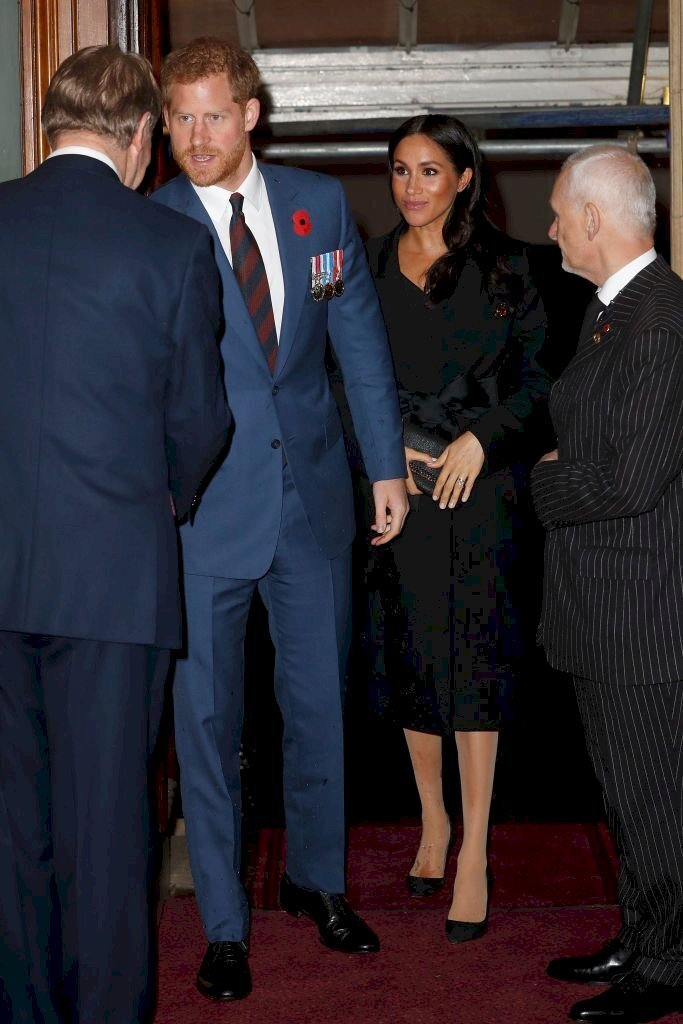 Fans couldn't help by try and figure out what the stain was. One person wondered if she'd spilled wine on the tights while another focused on their shininess, complaining about their "glare."
However, the simple reason for the stain could be the rainy weather this past weekend. The Duchess could have just stepped into a puddle on the way into the venue.
As much as Duchess M is ogled by us, the rain that splattered her light stockings has definitely been noticed. It rained throughout the day and night in London, so yeah our Duchess got a little wet.

— Sparky Jen (@YikesAlready) November 11, 2018
That would also explain why she never had a chance to change them. Another fan tackled her color choice explaining that it was difficult for women of color to find tights that match their skin tones.
Despite the notion that the Queen prefers women to wear nude tights to events, Marlene Koenig, a Royal expert, and Royal Musings blog founder, revealed that this wasn't actually true.
She explained: "There are no rules for royal women regarding pantyhose. While most women (royal or commoner) wear pantyhose with suits or gowns for a good slimline, it is not required by any decree from the Queen."
Uh, that's what rain on pantyhose looks like. I've seen it a thousand times in my life, like every time I've worn pantyhose and it's rained.

— Sparkly Jenny (@Sparkles8675309) November 11, 2018
This wasn't the first outfit malfunction that the Duchess had undergone. On her 37th birthday, she attended the wedding of Prince Harry's longtime friend, Charlie van Straubenzee, to Daisy Jenks.
Fans quickly noticed that her top button was undone and when she waved to the crowd the black lace camisole under her color-block, pleated shirtdress from Club Monaco became visible.