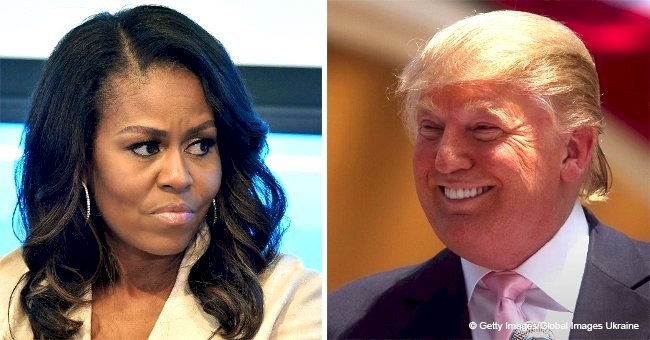 Michelle Obama reveals why she 'sobbed for 30 minutes' after departing from Trump inauguration

It's been a whirlwind of activities and revelations for the former First Lady who just released her memoir. Now, Michelle Obama is opening up about why she "sobbed for 30 minutes" after leaving the White House, and it wasn't because she missed it.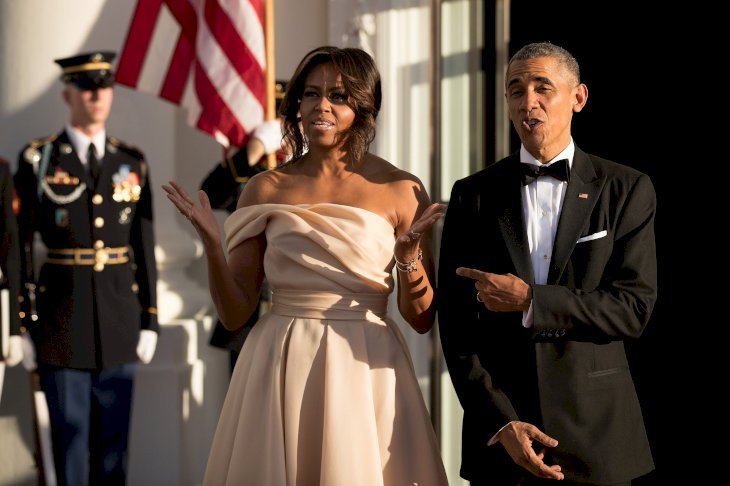 Getty Images
To kick off the book tour for "Becoming," Michelle sat down with media mogul Oprah Winfrey on Tuesday and spoke about the time she cried on the Air Force jet after she and her husband, former president Barack Obama left the current president's inauguration.
The tears, however, did not have anything to do with President Donald Trump. The 54-year-old lawyer explained:
"When I got on the plane I think I sobbed for 30 minutes. …I think it was just the release of eight years of trying to do everything perfectly. I said to Barack, 'That was so hard. What we just did that was so hard and I've wanted to say that for eight years.'"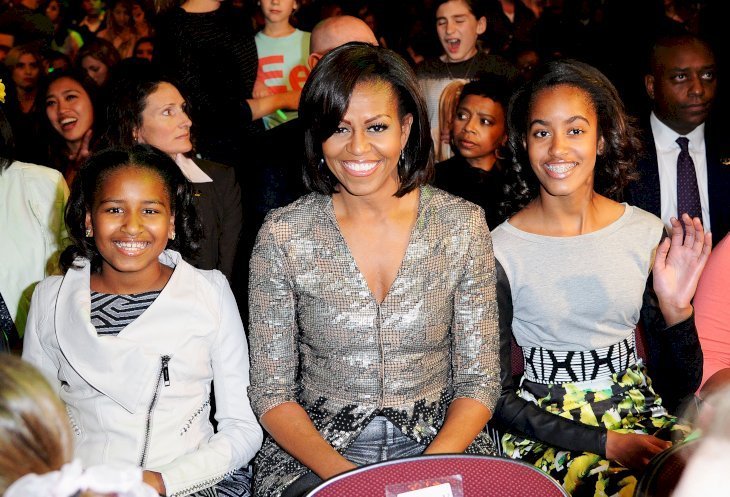 Getty Images
Although Michelle avoided any direct criticisms at Trump, she did recall looking at the people on stage at that 2017 inauguration and thinking "this is going to be different."
"Then I listened to the speech and said 'This is going to be really different,'" she added.
SHE FELT LIKE LEAVING HER MARRIAGE
The mother-of-two also touched on the recent disclosure that she and Barack once had to go for counseling. In a different interview with People Magazine, she confessed feeling like leaving her marriage sometimes and advised people in the same boat not to feel strange.
Michelle continued:
"There were definitely times when I wished things were different [with Barack], but I don't think I ever thought, 'I'm just checking out of this.'"
Now, the former first lady says she and Barack are enjoying being alone since their girls, Malia and Sasha, are in school. "We are finding each other again," she revealed.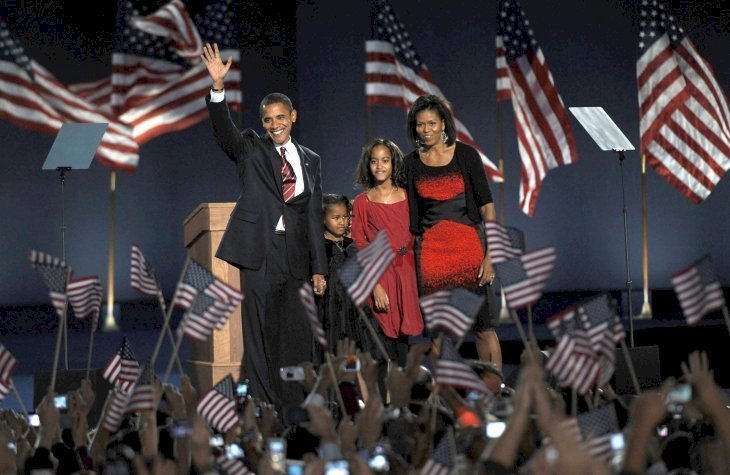 Shutterstock
SHE'S NEVER FORGIVING TRUMP
Michelle has been dropping a lot of revelations in her memoir, some of which concern America's current president.
She disclosed that she will never forgive Trump for putting her family at risk by supporting the conspiracy theory that Barack was born in Kenya, and so wasn't qualified to be president.
Michelle also revealed that her reaction the day President Trump won the election was "to block it all out and go to sleep."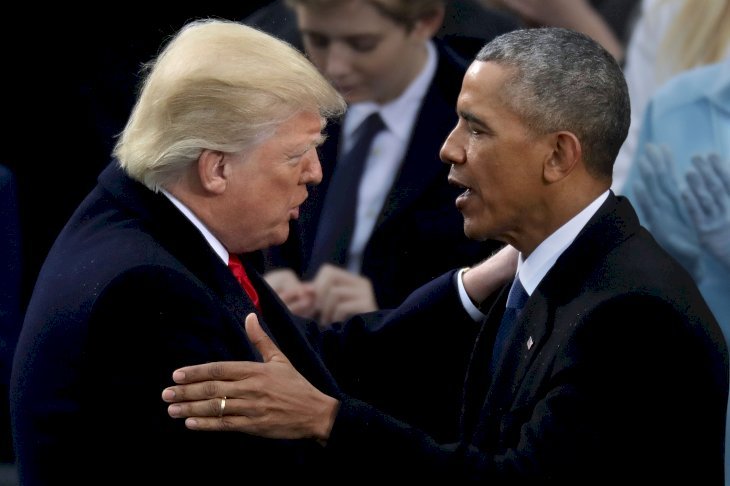 Getty Images
FERTILITY STRUGGLES AND WHY SHE HUGGED QUEEN ELIZABETH
Outside Trump, Michelle has also shared her infertility struggles and IVF journey, as well as the reason she hugged the Queen of England nine years ago.
MAKING THE BEST-SELLER LIST
Michelle's memoir, officially released on Tuesday, November 13, is already a best-seller and topped Amazon.com's best-seller list throughout the weekend.
The "Becoming" book tour, which took off in Michelle's hometown of Chicago, will move on to other cities like Los Angeles, Washington, Detroit, Paris, and London, before rounding off in New York City in December.
Please fill in your e-mail so we can share with you our top stories!