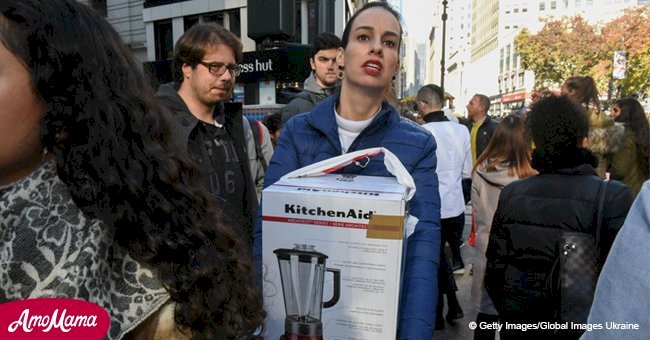 Garth Brooks debuts a song written for his wife Trisha with tears in his eyes
Garth Brooks surprised his wife, Trisha Yearwood, with a new song dedicated to her during his Country Music Awards performance. In the
Country icon, Garth Bale opened the CMA's in Nashville on Wednesday. Before his performance, he requested a moment of silence for the lives that were lost at Borderline Bar & Grill in Thousand Oaks.
The heart touching moment set the standard for his performance which proved to be a tear jerker. He surprised his wife and the audience with a heartfelt debut of his new song, "Stronger Than Me."
Before the CMA's, Brooks had insisted he would only perform if he could sing a ballad to his wife. The CMA's management was wary of the idea at first so Brooks, who is known to only sing when the conditions agree with him, decided he would not sing.
"So, what I offered to the CMAs was, 'Let me sing this to her (his wife) that night. She hasn't heard it and she won't hear it until that moment, nobody will. They've been very sweet. They kinda came back and said, 'Hey look, something new that's a ballad probably doesn't work for us.' So, cool. I'll find some other way for her to hear it. So, right now, we're just coming to attend." said Brooks in a statement about the song.
After mounting pressure from his fans demanding to hear him sing, the CMA's management team eventually came back to him and agreed to the performance. A decision that certainly paid off.
In an interview before the performance, Brooks, and Yearwood spoke about the song. Brooks said "I've made it all the way here without her hearing it," and Yearwood added, "I'm like, 'Why am I so nervous? And I realized it's because I really don't like surprises and I really have no idea what he's going to sing."
His performance left many members of the audience misty-eyed including his wife. Even Brooks himself was brought to tears.
He stood all alone on stage with his guitar in his hand. A spotlight picked Yearwood out in the audience where she sat right in front of the stage. Brooks focused on his wife while he sang giving the entire performance a very intimate feel.
By the time he crooned out the last verse of the song both husband and wife were choking back tears.
"I'd give her anything in life that's mine to give her. 'Til the last breath that I breathe. If I have a choice, I pray God takes me first. 'Cause you're stronger….than me,"
Fans went wild for the song which hints that the stunning performance will certainly ensure the success of his powerful song.
"Just wow. Missed this kind of music from GB. So emotional. Just perfect" ~ Debbie Spitzer
Please fill in your e-mail so we can share with you our top stories!