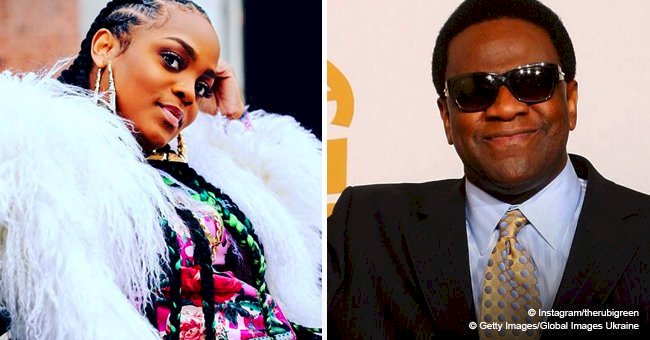 Remember legendary Al Green? His daughter looks just like her dad & has incredible singing skills
Rubi Green, the 38-year-old daughter of the legendary singer Al Green, is stunning fans all over social media with a recent photo shoot in which the striking resemblance with her dad can be appreciated. Not only does she look like him, but Rubi is also following his steps.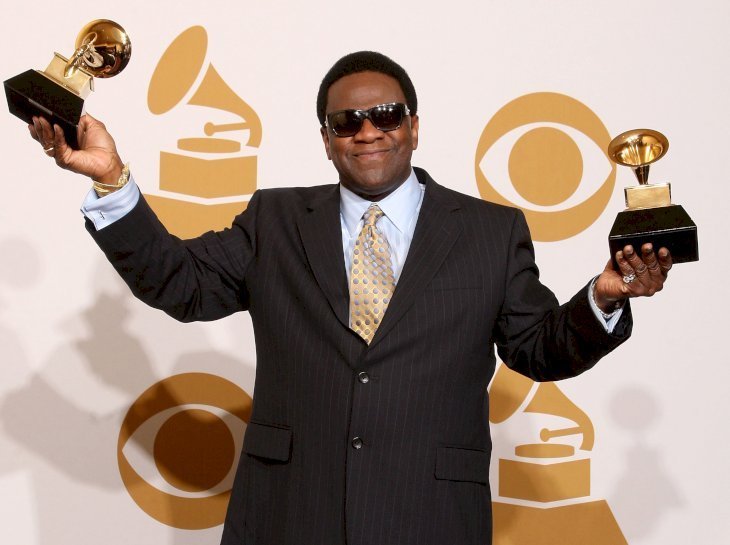 Source: GettyImages/Global Images of Ukraine
Al Green is considered one of the best performers of soul music from the '60s. He's now retired from the music industry and dedicates his life to his church as a minister in Memphis.
Rubi is the second oldest child of Rev. Al Green and his ex-wife Shirley Kyles, who's also a renown vocal artist/coach. So, is not strange for Rubi Green to create her path in the music industry, and she already took the first step.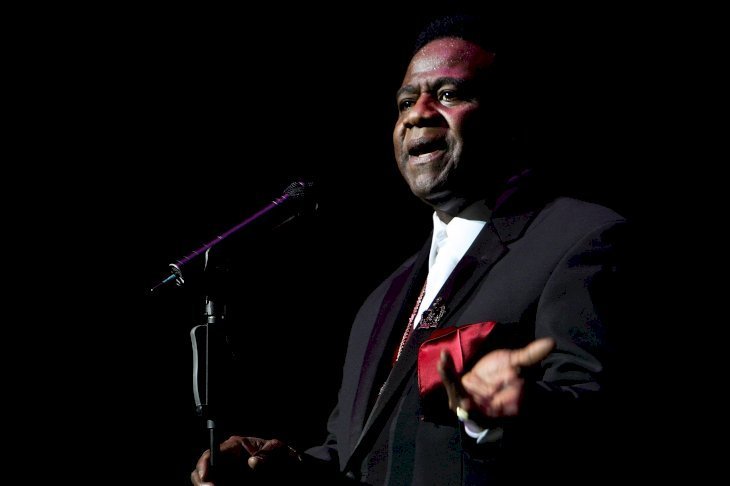 Source: GettyImages/Global Images of Ukraine
Her first studio album "Summa Jesus," which includes the single "What's Sup?" was officially released last month after years of work, and Green couldn't be prouder.
"The music is a contemporary, hip hop beat, embraced by the younger generation. However, the lyrics can easily impact the hearts of the 'mature believer as well." Green told Purposely Awakened, "It's important that my music can relate to every generation."
THE START OF A PASSION
Rubi started singing in church at a young age, and later in life realized that her call was to sing Christian music and pass on a message to her listeners through her music. Her mother, Shirley, agrees with that, as she said:
"As a small child, Rubi always said that she wanted to become an Evangelist, so perhaps this is her way of ministering and sharing God's word."
She started writing and recording songs in 2011, and her first single "Mountain Top," was released on July 28 of the same year. She has been working relentlessly since then, and seven years later her material is finally out.
LIKE FATHER, LIKE DAUGHTER
The singer and her father share a striking resemblance, and it can be seen in photos shared to her Instagram account to promote the release of her albums. Fans are continually sending blessings and good wishes for her dad, and stating just how much she looks like him.
When asked by Purposely Awakened what her dad thinks of her career, Rubi said:
"He is really happy and excited for me. My father always taught me to follow my dreams, and no matter how difficult it may seem to never give up."
She also admitted that she would love to record something with her dad in the future, adding "that is definitely something I will be working towards very soon."
MARRIED LIFE
Besides from her father's support, Rubi is also walking her journey from the hand of her husband and Grammy Award winner producer Dammo Farmer.
The couple celebrated their wedding anniversary in Paris earlier this year, and even though is not clear when they tied the knot, the proposal was documented in a video back in 2012, when the man surprised Rubi in the middle of a concert with the help of her famous father.
Please fill in your e-mail so we can share with you our top stories!