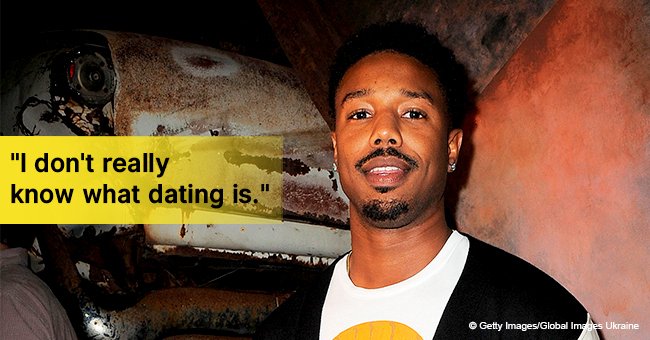 Michael B. Jordan speaks up on why he doesn't have a girlfriend so far
Michael B. Jordan, best known for "Creed" and "Black Panther," was in an interview with GQ magazine wherein he shared some details about his romantic life.
The man, who was chosen by the magazine as one of the "Men of the Year," set clear that although he is one of the most important actors at the moment, his dating life is not as good as one might expect.
Jordan revealed that he was a very mature and advanced man in several areas of life. However, dating was not one of them. Despite being a celebrity, he confessed that he didn't know what dating is.
HIS PRIORITY
During the interview, Jordan talked about his priorities nowadays, and none of them have to do with dating. According to him, there is nothing more important than his career in the entertainment industry.
"I'm just going to keep trying to work on myself and build this empire. I want to make this thing, so my family ain't gotta worry about nothing… I want intergenerational wealth [sic]," shared Jordan.
THE BOAT SITUATION
Apart from that, the 31-year-old actor talked about an incident that took place in July in which he was spotted having fun on a boat in Italy with his childhood friend Sterling Brim, the co-host of MTV's show "Ridiculousness."
While there is nothing wrong about that, the aspect that upset Jordan's fans, especially his African America followers, was that only white women were with them.
HIS DEFENSE
"Sometimes you get on a boat, you go and meet people you've never met before, enjoy some stuff; it's vacation, it's life. Then it just turned into this whole other thing that it wasn't. It just wasn't that. I felt like I needed to say something in that moment [sic]," pointed out the actor.
GQ'S "WOMAN OF THE YEAR"
Not only the magazine chose Jordan as one of its "Men of the Year," but also Serena Williams as its "Woman of the Year." Unfortunately, a decision made by designer Virgil Abloh, who collaborated with GQ to handwrite Williams' cover, attracted a lot of negative comments.
Abloh handwrote the word "Woman" and crossed out "Men." However, he put "Woman" between quoting marks, what made people on Twitter comment on it, saying that it was the magazine's way to question the tennis player's sexuality.
DEFENDING THE DECISION
Knowing how bad Williams cover was received, Mick Rouse, the Research Manager for GQ Magazine, took his time to explain why they chose the quotation marks for "Woman."
"Because it was handwritten by Virgil Abloh of Off-White, who has styled everything in quotation marks as of late (see Serena's US Open apparel that he designed)," admitted Rouse.
Please fill in your e-mail so we can share with you our top stories!