Parents face jail time for taking daughter on their honeymoon
The parents of a 7-year-old Elissa face fines and possible jail time after they took her out of school during the term to join them on their honeymoon in New York. 
Upon the return of Shane and Janine Scott from their £3,000 honeymoon, their daughter's school-issued them with £60 fines which they refused to pay on principle.
Newlyweds could face jail after taking their daughter out of school for their five-day honeymoonhttps://t.co/fkYICbMhAD pic.twitter.com/El9l1cIFvF

— Mirror Parents (@MirrorParents) November 20, 2018
Before their departure, the Scott's failed to ask the headteacher of Elissa's school, St John the Baptist Church of England Primary School in Stockton-On-Tees for permission.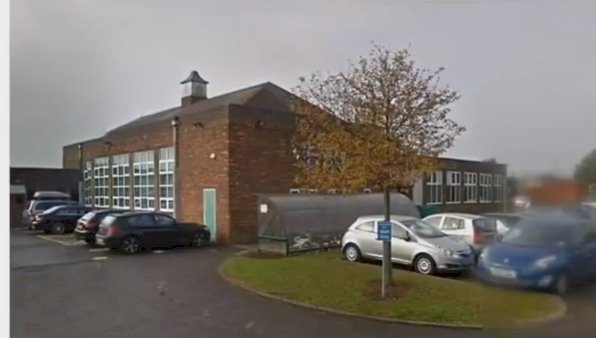 The couple believed that it would be allowed under exceptional circumstances, and their refusal to pay the fine landed them in Teeside Magistrates Court. A Stockton Council representative told the couple she would accept a caution if they pleaded guilty.27-year-old Shane firmly
said
:
"But where's the crime? That's the question. We will just have to decide in the next week or something what's going on. We will look at the form they send us and see if we can find a lawyer or something and see what they say and what they can do. We can't just jump into it."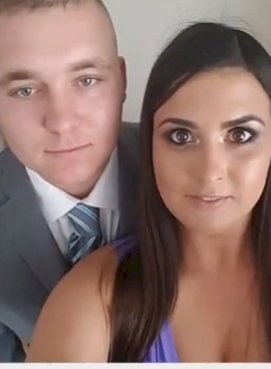 The newlyweds insisted they had the right to take Elissa out of school for the trip, that as a honeymoon it fell under 'exceptional circumstances' while the school argued that the parents should have asked permission and made arrangements beforehand.
Read more on our Twitter account @amomama_usa.
The Scott's got told they would not be handed a criminal record if they admitted to the offense and the caution. The court got adjourned until December 7 for the couple to discuss their options and decide what route to take.
Afterward, Shane remarked:
"We should never have been punished. We only took her on our honeymoon and holidays as that is when I can get off."
It is a strict liability offense to remove children from the school without the head teacher's permission. Therefore, the intent is not required to be found guilty.
At the discretion of the local council, a £60 fine gets issued per child and per parent. Failure to pay the fine within 21 days can result in another fine of up to £2,500, or a prison sentence of 3 months, or a community order. A parenting order may also get issued which force parents to attend parenting classes.
Headteacher at St John the Baptist Church of England Primary School,  Kerry Coe said:
"We try to be fair to everybody and in our view, having drawn a very clear line that the vast majority of our parents respect, we were left with no choice but to request that a fixed penalty notice be issued when that line was crossed."
Education is very important,no argument there.But why in the UK are we making criminals out of parents who take their kids on holiday?The answer is "league tables".Government are so hung up on them because it makes them look good and head teachers need bums on seats to meet them.

— frank (@frankwilde9) November 20, 2018
The couple decided to plead not guilty to the magistrates, and regarding the broken strict liability rule, they have no defense. Across the UK over 5 million school days are lost to truancy a year, and Tony Blair has recently made tackling this problem a high priority.
The Scott's are not the only ones that got the made examples out of under new the new resolve to clamp down on truancy. Patricia Amos got an imposed 60-day prison sentence after her teenage daughters repeatedly skipped school.
Jailing parents: What happened next?, Patricia Amos was jailed for her daughter's truancy.. http://tinyurl.com/bbd99v #education #happened

— Look Bunny Find (@LBFOxfordshire) February 13, 2009
After the death of their grandmother, Jackie, 13, and Emma, 15, skipped lessons to stay with their mother, because they were concerned about her.
Jackie returned to Banbury comprehensive in Oxfordshire a week before her mother's sentence said:
'When my nan died I didn't want to leave my mother alone. It wasn't her fault I missed school.'
Five new schools planned for Banbury area to cope with rising demand https://t.co/jHEgLWWu7a

— Radio Horton (@RadioHorton) November 15, 2018
15-year-old Emma added:
"It wasn't right my mum got punished for something I did. My mum has done nothing wrong."
After the county council said they got forced to act as a last resort because there had been no improvement in Emma and Jackie's school attendance over the past two years, her mother, Patricia got jailed for 60 days.
@sinisterpics Banbury School 1971-79 Biggest Comprehensive school in the UK. Did I need to tell you all that? <= rhetorical question

— Max Brockbank #FBPE #FBPPR 🔶🇬🇧🇪🇺 (@maxormark) May 10, 2010
General secretary of the National Association of Head Teachers, David Hart said:
"I welcome the fact that a court is prepared to exercise its powers and in extreme cases send a parent to jail for condoning truancy. This does send out a strong message to all concerned that the powers available will be used where justified."
In the school district of Phillipsburg, Kansas, the superintendent of USD 325 middle and high school, Mike Gower had to apologize to angered parents and students after a recent sanctioned drug test done on pupils involved in after-school activities.
Questions tonight after drug testing of Kansas students... had them coming home with shaved spots on their heads. Join me tonight at 6 on @KSNNews to find out more. pic.twitter.com/Ee3p48wOjV

— Michelle Ross (@Michelle_T_Ross) October 23, 2018
The school went with a hair follicle test because it goes back 90 days. The testing company usually take samples from three different locations on the scalp, but this time, however, they took all the samples needed from one spot.
Some children were angered, and some were in tears. With all the samples taken from one area, it left a big open patch where the hair got cut off.
Apologetically Superintendent Gower said:
"We should have done a better job of informing the public and informing the [testing company] we wanted it done in three spots."