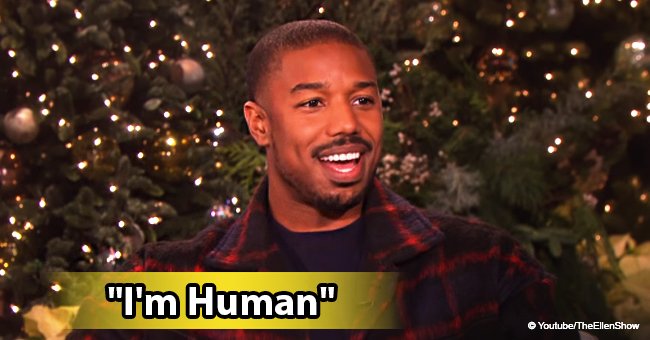 Single Michael B. Jordan reveals he has hooked up with women via DMs
Actor Michael B. Jordan, known for his roles in "Creed" and "Black Panther," went to the "Ellen DeGeneres Show" to talk about his romantic life.
Ellen was not alone as Chrissy Teigen, the wife of singer John Legend, was also part of the conversation. When Ellen asked Michael why he was still single even after being that successful, he said he has been busy and focused on his career.
However, nobody believed it. Ellen even said that most people work hard and they still have relationships. At some point, Chrissy chimed in and asked Michael if he had "hooked up via direct messages."
HE HAS DONE IT – NOT THAT OFTEN, THOUGH
After thinking about it for a second, the actor revealed that he had done it. "Not that often, but I have," revealed Michael, who later said that even though it was a personal question, he "just threw it out there."
Chrissy later revealed that her assistant would try to DM him after the show, which explains why she was so interested in knowing that. "She's just gonna kill me [sic]" added Chrissy while laughing.
MICHAEL'S AMAZING YEAR
It has been a fabulous year for Michael as he worked in three different movies, including the box-office success "Black Panther," "Creed 2," and "Fahrenheit 451." Apart from that, GQ Magazine chose him as one of the "Men of the Year."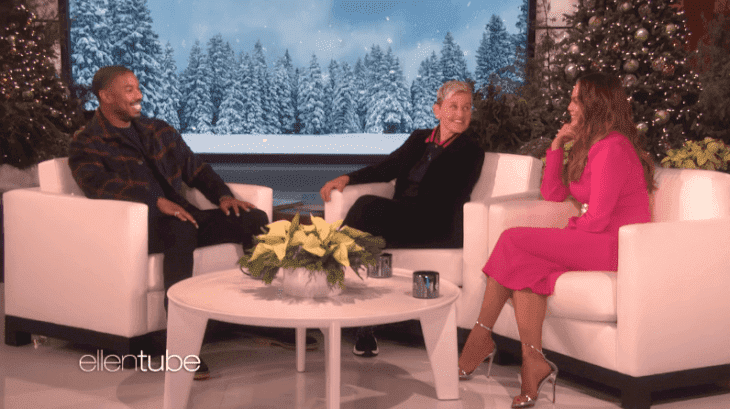 Source: YouTube/TheEllenShow
HIS PRIORITY
Talking to the magazine, Michael set clear that his priority was his work and creating an empire. His goal is to make his time in the entertainment industry so big that his family doesn't have to worry about anything – he called it "intergenerational wealth."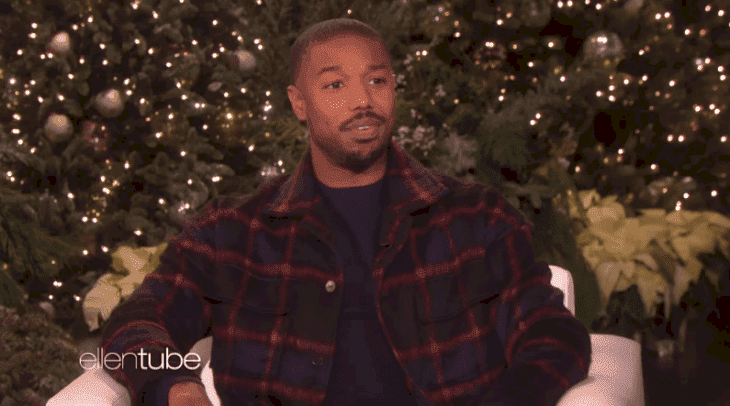 Source: YouTube/TheEllenShow
THE BOAT INCIDENT
Apart from that, the 31-year-old actor talked about an incident that took place in July in which he was spotted having fun on a boat in Italy with his childhood friend Sterling Brim, the co-host of MTV's show "Ridiculousness."
While there is nothing wrong about that, the aspect that upset Jordan's fans, especially his African America followers, was that only white women were with them.
HIS DEFENSE
"Sometimes you get on a boat, you go and meet people you've never met before, enjoy some stuff; it's vacation, it's life. Then it just turned into this whole other thing that it wasn't. It just wasn't that. I felt like I needed to say something in that moment [sic]," pointed out the actor.
The following year is also expected to be a very busy year for Michal. At the moment, he is scheduled to appear on two projects: "Gen: Lock," a web series in which he will voice over a character, and "Raising Dion," a sci-fi TV series in which Michael is both an actor and the executive producer.
Please fill in your e-mail so we can share with you our top stories!