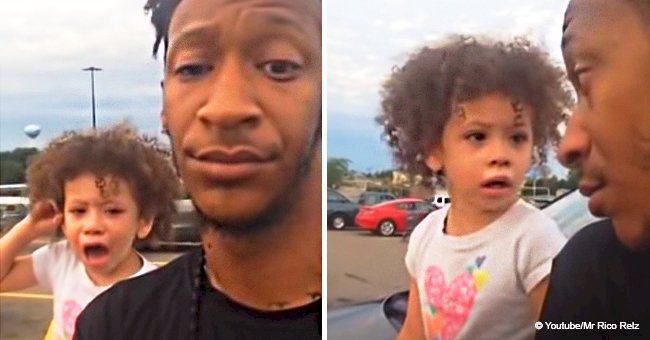 Dad brilliantly ends toddler's public tantrum in viral video
Everyone knows parenting can be very challenging, but dealing with toddlers can come with a little extra on the top. The internet is hailing a dad after the brilliant way he disciplined his little girl.
According to his Facebook profile, Terrel Crawford is an entrepreneur, mentor, and motivational speaker, but he is also the father of an adorable three-year-old girl named Ari.
On August 6, 2017, after Ari began to misbehave during a trip to Walmart, Terrel went live on Facebook to chronicle the incident.
The live feed, which has since gone viral, shows Terrel waiting in the car park with his daughter. Ari, who is balanced on the hood of the car, screams for the first few seconds into the video. Terrel shows no sign of discomfort at Ari's tantrum; he only stares at the camera in silence, waiting it out.
"Not each occasion calls for a whooping or yelling. It does more harm than help and leaves long-term effects. I've learned from experience both living it and carrying it out in early parenting."
Several viewers wondered if Ari was crying because she's tired but Terrel explained in a commentary:
"We know when she is tired, she goes to sleep in the car with a pillow or her blanket. This was her attitude of 'I'm spoiled, and I'll have what I want or I'll scream.'"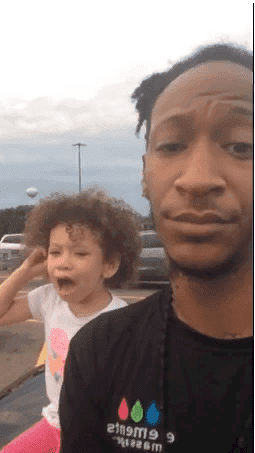 YouTube/Mr Rico Relz
PATIENCE IS THE NEW COOL
After a few seconds, Terrel asks the toddler: "Are you finished?" he gets a slight nod from her before continuing in a soft but firm voice:
"I'm not going to take you to the Walmart until you stop with your mess. If you go back to the store and do it again, we'll come back here. We do not have to walk around the store with your mom. That is a privilege."
WARNING TO PARENTS
Terrel then takes to addressing other parents and points the camera at Ari. "When you spoil your children too much, this is what happens," he says.
"I don't care if you were born with a silver spoon in your mouth, don't put one in your child's mouth, because this is what happens. And then, when you have to be stern, and they do not like it because they're spoiled, that's how they act."
DISCIPLINE DONE RIGHT
"This is how you get your children to act correctly. Sit in the car, or sit somewhere that has nothing. No beatings, no scolding, no shouting."
According to Terrel, he won't argue with a three-year-old because he's older, and for parents who may say he's strict, the dad asks how else their children are supposed to learn if they don't teach them.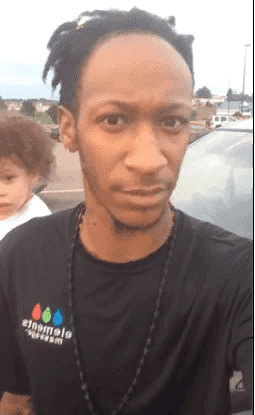 YouTube/Mr Rico Relz
OVERWHELMING REACTIONS
"You have to suck it up," he continues, once again addressing Ari. "Act as if you had two parents at home who teach you right and wrong, can you hear me?"
By the end of the video, Ari is very calm and ready to go back into the store.
Terrel's video resonated with a lot of people as it already has more than 22 million views and hundreds of thousands of comments.
The amazing dad has been getting thumbs up from other parents and social media users around the world for his patience and practical parenting technique.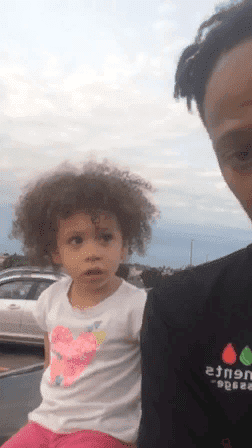 YouTube/Mr Rico Relz
SPOILED BABY
In a YouTube post, Terrel revealed that Ari had been spoiled because she's the only girl out of their four children. He was determined to teach her discipline but explained why he chose the method he used:
"Not each occasion calls for a whooping or yelling. It does more harm than help and leaves long-term effects. I've learned from experience both living it and carrying it out in early parenting. In this day and age takin things like games, batteries to controllers, tablets or in this case not being in Walmart till they calm down!"
The Ohio resident also told GoodHousekeeping.com that overall, he wants parents to know "it takes patience to build patience. It's something you have to go through to get through."
ANOTHER PERSPECTIVE
Another father, this time a celebrity, also shared a unique spin on dealing with toddler tantrums. Last year, "Jane the Virgin" star, Justin Baldoni, was shopping with his father and his daughter when the little girl got upset and decided to throw a tantrum.
In an Instagram post about the incident, Justin and his father were pictured looking down at the toddler who was face-down in the middle of her episode.
According to Justin, that was the same way his father let him act out his tantrums as a kid. The actor emphasized the importance of allowing kids to express their feelings and insisted that it helped his emotional development.
"I try to remember to make sure my daughter knows it's OK that she feels deeply," said Justin. "It's not embarrassing to me when she throw tantrums in the grocery store or screams on a plane. I'm her dad…not yours. Let's not be embarrassed for our children."
Please fill in your e-mail so we can share with you our top stories!