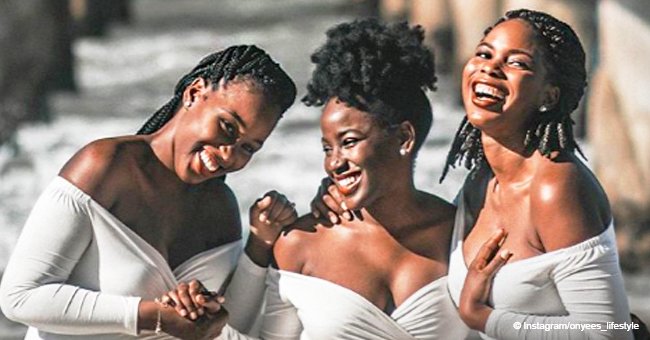 Viral maternity shoot of Nigerian sisters who got pregnant at the same time melts hearts

A viral maternity shoot of three Nigerian sisters who got pregnant at the same time is melting hearts all over the world.
Ogechi Babalola and her husband were extremely happy to find out that they were expecting their first child together. However, she never realized it would ever be possible for her and her two sisters to get pregnant all at the same time.
Now that the three sisters are awaiting the arrival of the newest additions to their families, they decided to have a photo shoot to showcase their own little miracles, and it has gone viral all over the world. After all, something like this does not happen all the time, and what makes everything even more beautiful is the fact that they are all due just weeks apart.
During an interview with Yahoo! Lifestyle, Ogechi shared more about how great it has been for all of them to share their pregnancy journeys together.
"For me and my sister Chika, this is our first pregnancy, and the thought of doing it alone was a little bit intimidating. Onyeka has been through this whole process once before with her first set of twins."
Babalola, 26, and Okafor, 27, are both expecting to deliver healthy baby boys, while their older sister Ufere, 30, is preparing to welcome her second set of twins, waiting for her due date to find out the gender of her two babies.
"There's nothing like complaining, laughing, and getting so frustrated you're almost in tears with someone who you know understands what you're going through because they're literally going through the same stuff!"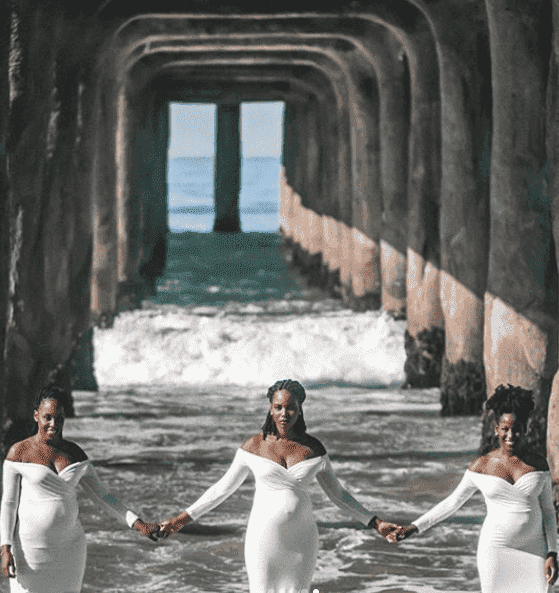 Source: Instagram / Onyees Lifestyle
Although their youngest sister lives in Atlanta, the three sisters took advantage of her visit to California and had a maternity photo shoot by the beach. It was the first time the trio was reunited since getting pregnant, and of course, there is no better way to remember the precious moment forever but for them to document it.
"How many times will we get the opportunity to be pregnant together? It's a blessing that should be captured."
Please fill in your e-mail so we can share with you our top stories!