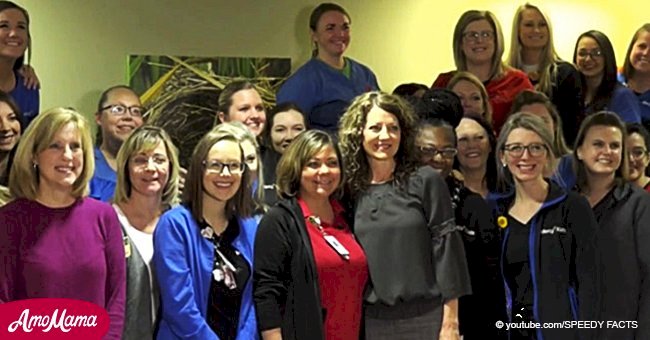 Group of nurses win a lottery prize but give away the entire takings to the two who need it most
A team of nurses at the Mercy Children's Hospital showed their giving nature by providing their collective lottery winning to their struggling colleagues.
According to a video report, a total of 126 people working at the children hospital took part, collectively, in a lottery in the hopes of bagging the winning cash prize of $1.6 billion.
Although they failed to bag the jackpot, they did win a total of $10,000 through the lottery. However, after deducting taxes, the money had to be equally divided among all the 126 people. This would leave each person just a small sum of $56.
So, the group decided that rather than each person walking away with a small amount of money, they should rather give it away to only those few people who needed it the most.
Follow us on Twitter to learn more.
After some quick discussion, they decided to forego their winnings and split the total sum of money between two people in the group.
One-half of the $10,000 lottery prize went to a neonatologist at the hospital, Casey Orellana. Her colleagues knew that she was struggling with financial issues ever since the turn of this year.
Her husband, Phil, was diagnosed with cancer which forced him to leave his work for proper treatment. So, not only has the family lost its source of income, but it is also incurring more expenses for Phil's treatment.
Casey and Phil share four children and the responsibility of the entire household is on Casey, so she again is forced to cut down her work hours piling up to the financial strain the family is already bearing.
The second half of the $10,000 lottery went to Gretchen Post, a nurse and a doting mother. Tragically, Post received a grave news on the very day of the lottery drawing that her youngest child, 17-year-old Jack, had committed a suicide.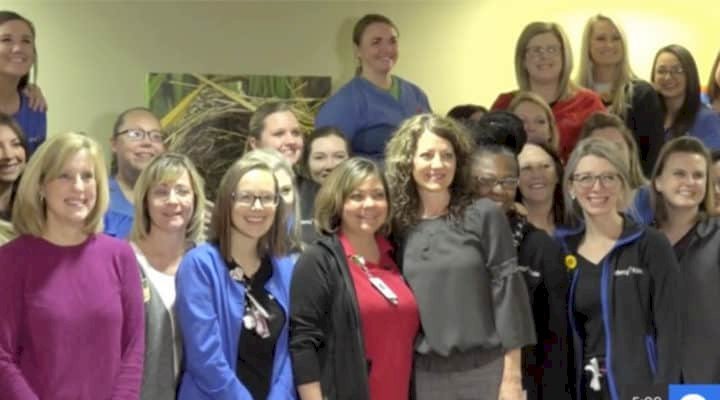 Source: YouTube/Speedy Facts
The news is devastating for her and the family, and the lottery winnings can do little to console her heavy heart. However, the money can be used toward arranging a proper funeral service for her son, which will give her some much-deserved comfort.
All the 126 nurses who took part in the lottery might not have received the prize they sought, but they have definitely earned a huge respect and satisfaction of knowing that they have made a beautiful impact in the lives of two people.
Previously, a police officer from Utah displayed a similar inspiring act of kindness when he took on the role of a babysitter for a lone mother, who had come to the police station to file a domestic violence report.
Please fill in your e-mail so we can share with you our top stories!