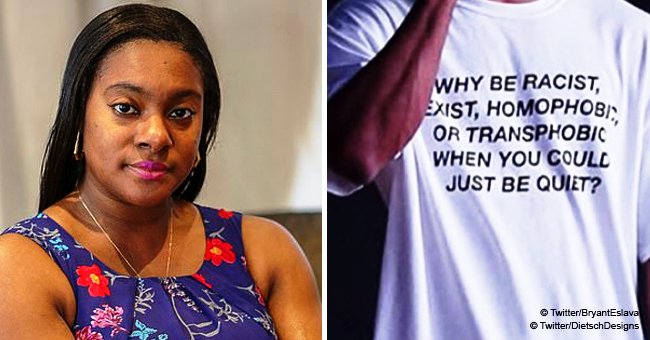 Mom objected to gay pride parade at son's school, confronted by staff wearing pro-LGBT shirt
A devout Christian mom who was complaining about a "Pride Parade" at her son's school was confronted by a member of the staff wearing a t-shirt that made the mom feel attacked. She ended up removing her son from the school and plans to take legal action.
Christian Izzy Montague is one of the few Christian parents complaining about the Heavers Farm Primary in South-East London and their "hidden pro-LGBTQ+" campaign.
The concerned mom made an appointment at her 5-year-old's son school to talk about a parade organized as part of pride month, expecting to be heard as she explained the reasons why she deemed the parade inappropriate, and instead, she felt attacked and belittled by one member of the staff.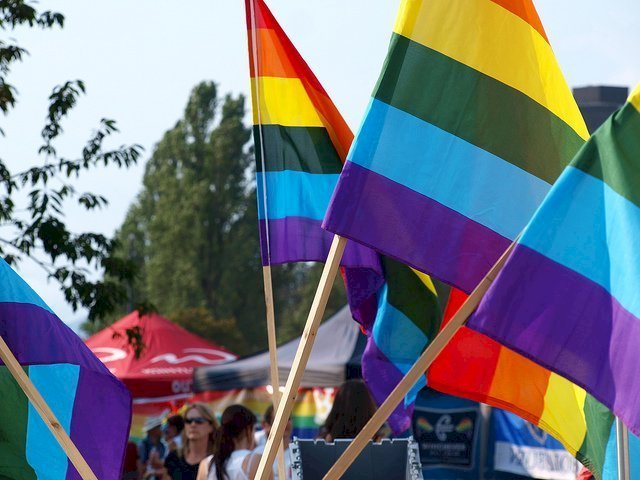 Source: Flickr/Tom Robertson
"Our children were being indoctrinated with values that they do not need to be taught at such a young age."
As Montague met with headteacher Susan Papas, another member of the staff, Attie Copeman-Papas - the headteacher's daughter and deputy safeguarding manager at the school- walked in wearing a t-shirt that read:
"Why be racist, sexist, homophobic, or transphobic when you could just be quiet?"
"Given the nature of my complaints, it was obviously a deliberate act to wear the T-shirt. I believe it was intended to belittle my views and intimidate me into silence," Montague told the Daily Mail, stating that she plans to take legal action claiming victimization.
The school, on the other hand, denies Montague's claims. They said it was a total coincidence that Copeman-Papas was wearing the t-shirt and they didn't intend to offend her in any way.
THE BEGINNING OF THE DISPUTE
Everything started back in June when the school decided to organize a "Proud to be Me" parade as part of the pride month. Parents and children were invited to take part in a little march that would celebrate their differences and everything that made their family special.
Another mom at the school, who asked to remain anonymous, told Daily Mail that there was no mention of the word "gay" through the parade, and it was just an event that encouraged the students to embrace their uniqueness and particular traits.
However, Montague felt that the even was "promoting gay lifestyles," and she didn't want her son to take part in it.
"Schools are supposed to be tolerant of different faiths as well as different sexualities. Within our faith, we teach that a man and a woman together is what makes a family, but in my eyes, the school was promoting a different type of lifestyle to the pupils. Our children were being indoctrinated with values that they do not need to be taught at such a young age."
While she kept her son at home on the parade day, Montague was still not satisfied, as she felt the school didn't do enough to accommodate her beliefs, that's why she asked for the meeting with the headteacher.
The outraged mother also slammed the school for giving the kids a book about "two male penguins that fall in love" without consulting the parents first.
ANOTHER UPSET CRISTIAN MOM
Montague is not the only parent making a complaint to the school. Izoduwa Adhedo is also slamming the school for making her son take part in the "Proud to be Me" parade, "an event that goes against our Christian beliefs," as she told The Guardian.
Adhedo claims that after she complained to the school, they changed their behavior toward her and took it out on her kid, keeping the boy in detention for three hours.
"I believe that they retaliated against me by unreasonably excluding me from the premises, victimizing my child and not taking my safeguarding concerns seriously," she stated.
The school, on the other hand, insisted that their policies only allow one hour on detention. Headteacher Papas also stated:
"Equality is a thread that goes through our curriculum. We've done projects on black history month, disability and women's history.

At the end of the year, we decided to do something on anti-homophobia as part of Pride month, taking the idea that people and families can be different, but everyone can be proud. There were some objections, but they were outweighed by support."
SEEKING LEGAL ACTIONS
Both Montague and Adhedo are seeking legal advice with Christian Concern, a conservative evangelical organization that works to "infuse a biblical worldview into every aspect of society" and whose legal teams often take on cases of perceived religious discrimination.
Robert Kiska, of Christian Concern, told The Guardian that the parade is part of a large LGBTQ+ campaign in the school, and added:
"It goes beyond a parade, including children being read to from certain books and posters being put on walls. When you start making that the enterprise of education it becomes proselytizing."
Montague's and Adhedo's children have been removed from the school and into a Catholic Church school.
Please fill in your e-mail so we can share with you our top stories!