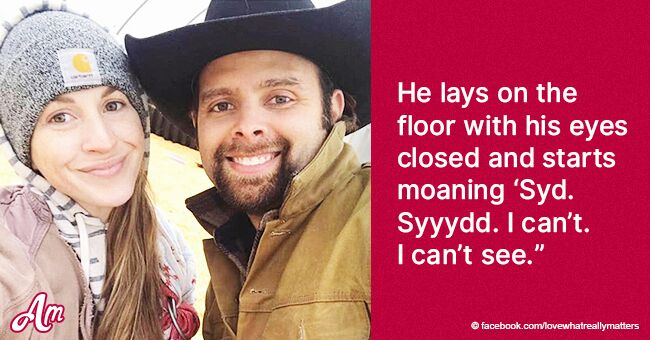 Husband begs his pregnant wife with morning sickness to call 911, because he has 'flu'
A woman named Sydney Waters was pregnant when her entire family got flu. Though she suffered morning sickness, that didn't stop her better half, Ty, from having a full-blown meltdown.
Sydney, who writes at Strollin' With My Homies, shared her funny story on Love What Matters, which rapidly circulated around the web.
"I'm sitting upstairs right now and both toddlers are downstairs with my husband and nasty colds. You know what that means? The [expletive] man flu season is coming," she wrote.
"It might not even be the flu, it could just be a cold, but he'll treat it like the plague because it happens every year like clockwork. Just as sure as the sun rises and sets, I can count on him to be completely useless for a solid week if he so much as sneezes."
Follow us on our Twitter account, @amomama_usa, to learn more.
And it helped her to remember a period they both had the stomach flu years earlier.
In 2014, Sydney came down with the stomach flu when she was nine weeks pregnant while simultaneously caring for her half-year-old little girl, Cora. She was violently vomiting throughout the day.
"I was miserable and nauseous but worked through it because #MOMLIFE," she explained. "I honestly thought I had killer morning sickness or possibly a stomach bug so I went with it."
Later that night, her husband, Ty, came down with the same flu.
"I watched my husband transform right before my eyes, stumbling around saying he's going to puke," she wrote. "Grreeeeeat. The moment he says he's feeling sick, my eyes automatically roll into the back of my head and touch my spine. Instant dread."
Source: Pexels
Though Sydney didn't believe he's ill, she tried being nice to him. However, that backfires quickly.
"First stop is our kitchen sink. He pukes all over a week's worth of dirty dishes. He's obnoxiously loud when he's barfing to make sure I know this is the real deal. The neighbors know it's the real deal," she continued. "The next town over knows too."
Sydney then instructed him to the bathroom where he kept vomiting in the bathtub.
"He lays on the floor with his eyes closed and starts moaning 'Syd. Syyydd. I can't. I can't see…'" she wrote. "Oh Jesus so now he can't see? Is this a joke. He has a flu symptom that doesn't even exist. Actually, I can't. I should probably leave. Where is this dude's mom?"
And that's when Ty requested her to call 911.
"He's rolling around like a pig in [expletive] but in his own barf that's everywhere but the toilet," she wrote.
"I decided to try and call his bluff. 'Do you need me to call 911??? We just have the stomach flu and I'M PREGNANT. I'm tired. You're telling me I am going to pick up the phone and say this is an emergency. You know they're going to actually come here RIGHT? Right? I'm gonna do it. I'm dead serious.'"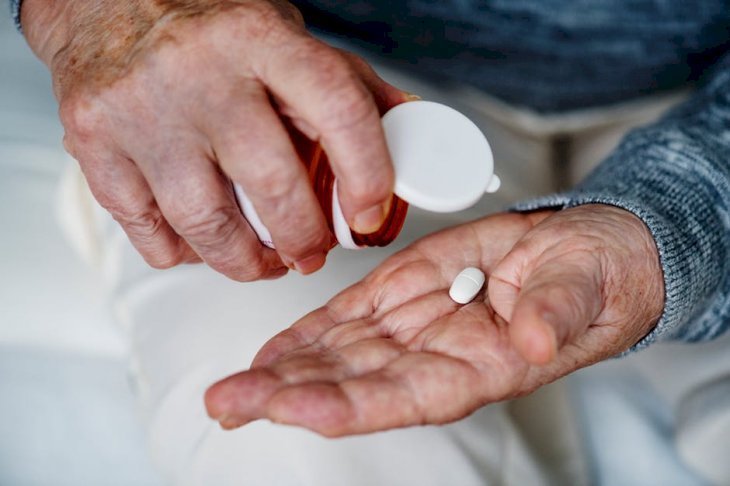 Source: Pexels
Sydney continued, "He was sick for maybe an hour tops at this point. He's a first responder. He's the father of my children. He's my best friend. He's a combat vet. He's a devil dog. He's a biiiiigg baby. And then I made the dreaded call."
After calling 911 "for the man flu," Ty told her that he pooped his pants.
"I'm panicking because I know I'm about to be embarrassed. I start trying to pull down his pants while he lays like a corpse. No luck."
"Then a lightbulb clicks in his head… He realizes there's a really good chance he'll know one of these paramedics and he miraculously found the strength to haul his butt to our room to change."
When the paramedics arrived, they asked Ty what his symptoms are.
"Guys it's like an angel came down from heaven and cured him right there on the spot," Sydney wrote. "All of a sudden he could talk again. He could walk again. He could even see again like a Christmas miracle."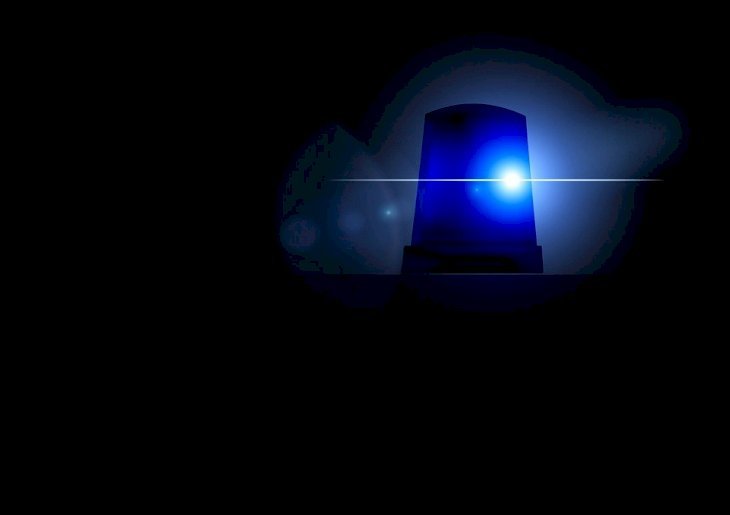 Source: Pixabay
"They proceed to tell me I need to follow behind them to the hospital because he was going via ambulance. For the flu. That I gave him."
"I drive my pregnant butt alone to the hospital while puking in a plastic bag with my husband in front of me on a stretcher being doted on. It's the first and last time I've ever considered divorce."
Sydney was also admitted because the doctors told her that the flu is just risky for pregnant women, elderly and infants.
"We were finally sent home and he's trying to chat it up in the car like nothing happened," she wrote.
"If you think your hubs is the worst when they get sick, come and read this again for a reminder," she added. "Beware… the man cold and flu season is near. This could be you."
Please fill in your e-mail so we can share with you our top stories!