Henry Winkler's son is a spitting image of him and the young man inherited his dad's talent too
The 73-year-old iconic TV star, known for his role as "The Fonz" in the 1970's series "Happy Days" is the father of two grown children, and his son have followed his steps to work in the entertainment industry.
The actor, comedian, and author shares a 38-year-old daughter, Zoe Emily, and a 35-year-old son, Max, with his wife, 71-year-old Stacey Weitzman, with whom he has been married for an impressive 40 years.
Winkler became a household name after playing Arthur Fonzarelli from 1974 to 1984 in "Happy Days," but he never wanted fame to get in the way of his family life, and always tried to keep his children away from the spotlight.
He might have not wanted to impose show business in his children, but his youngest got interested in film, and apart from the occasional acting role, he grew up to be a film director.
Read more on our Twitter account @amomama_usa
LIKE FATHER, LIKE SON
Thanks to their parents' efforts, Winkler and Weitzman's children had a fairly normal childhood, out of the public eye. But when his son made his way in Hollywood, everybody saw the striking resemblance he has to his father.
Max looks a lot like the way Henry did when he played his most famous role. Father and son share the same hair, same eyes and a charming smile that could steal any woman's heart.
The aspect that interested Max the most about film and TV was directing, and he already has several credits as director, his most famous project to date being 2010's "Ceremony," starring Uma Thurman.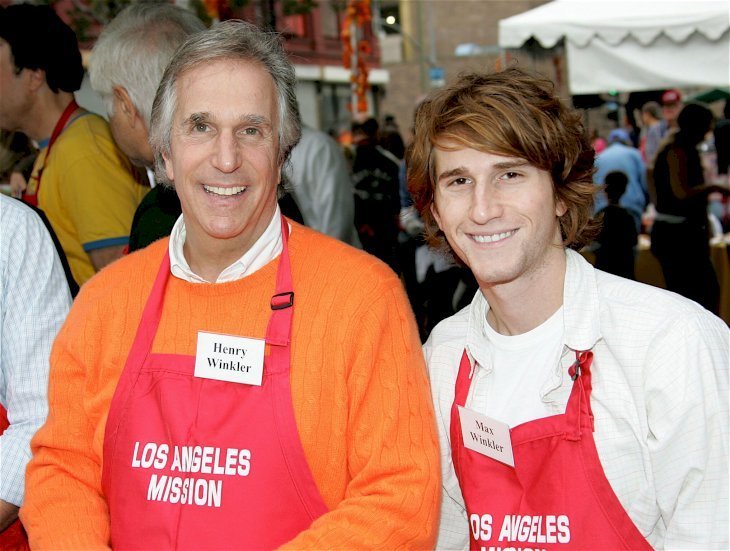 "One of the challenges [of being a celebrity parent] was to make sure that the children were kept out of the public eye. Another challenge was to make sure that our home life was as normal and consistent as possible. And a third major challenge was to make sure that the children were not spoiled."
-Henry Winkler, Life of Dad, 2011.
Daughter Zoe Emily also fulfilled her lifelong dreams, and she is currently a nursery school teacher.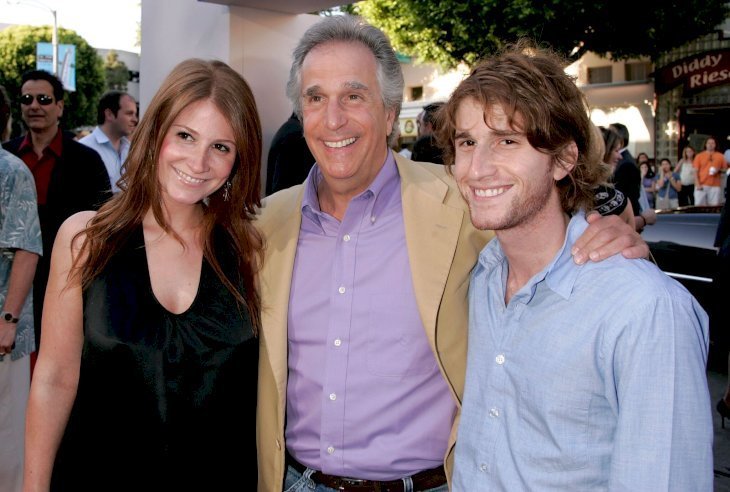 WINKLER STRUGGLES WITH DISLEXIA
Winkler has come a long way since his childhood and teenage years, when his struggling with what would later be identified as dyslexia made it difficult for him to transit his academic education.
He teamed up with writer Lin Oliver to co-author a children's book series loosely based on Winkler's early learning differences, titled "Hank Zipzer – The World's Greatest Underachiever."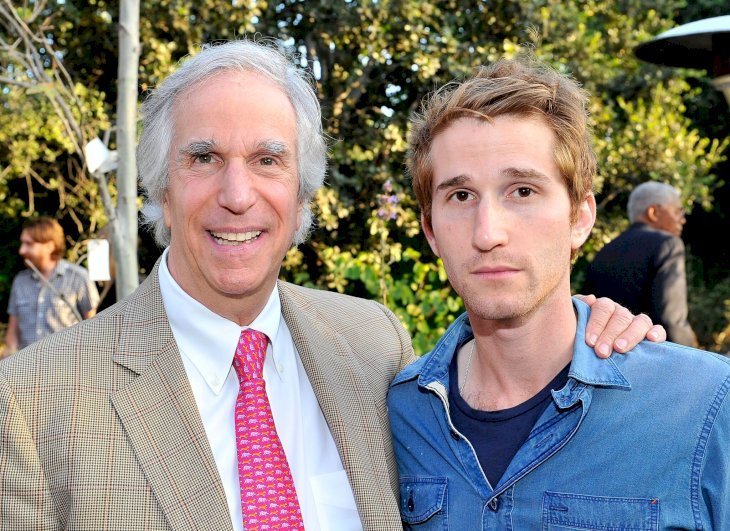 This is one of the achievements Winkler treasures the most, for, even when he admits that he didn't read until he was in his 30's, he is part of a team that has written 17 novels and became "New York Times" best-selling authors.
Apart from using his experiences as inspiration, Winkler and his wife have work together as volunteers for causes involving children with learning differences.
In September 2011, Winkler was appointed an ordinary OBE (Order of the British Empire) recipient for his educational work on dyslexia in the UK.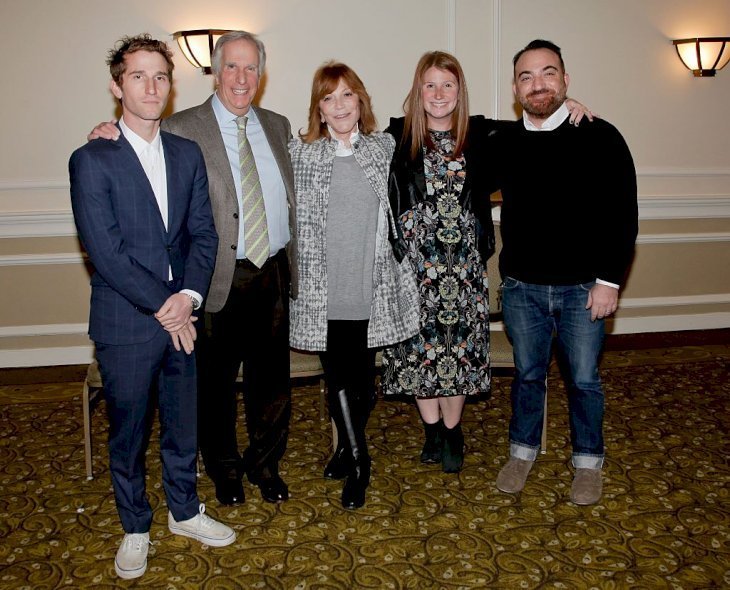 MEETING A LONG-TIME FRIEND
In September 2018, Winkler finally took home an Emmy award, after being nominated to it 40 years before for the first time, for his work in "Happy Days."
He had been nominated a total five times before becoming a winner.
Back together again, The Fonz and Richie Cunningham

OH HAPPY DAYS!!! #Emmys pic.twitter.com/UevA3YGzmd

— Uncle Bill 🌎 (@UBtalkin) September 18, 2018
He won the category Outstanding Supporting Actor in a Comedy Series in the 70th edition of the prestigious award ceremony that recognizes excellence in the television industry.
Apart from the happiness this professional recognition gives him, the night of the ceremony Winkler had the satisfaction of celebrating his triumph with fellow "Happy Days" star, 78-year-old Ron Howard.
Howard, who played Richie Cunningham on the show, always stayed a close friend of Winkler.
Winkler and Howard took a selfie together at the show and the endearing connection between the two was apparent in their grinning smiles.