'Property Brothers' read naughty messages from fans, and the thirsty words make them blush
Twin stars, Drew and Jonathan Scott from Property Brothers shared 'thirst tweets' from their fans in a hilarious new video.
Since their debut on HGTV in 2011, 'Property Brothers' have helped new homeowners find fixer-uppers and turn it into their dream homes. 
Having been added to People's list of 'Sexiest Men Alive' it is no surprise where some of the tweets came from, nevertheless showed their appreciation for the fans as the twins picked one tweet after the other to read. Some tweets were more ' user-friendly' than others as fans held no bars in sharing their 'thoughts.'
Read more on our Twitter account @amomama_usa.
The first tweet they share is from a woman who expressed how randy she gets at seeing the brothers rip out countertops. After a few funny comments they move on to the next steaming tweet where another woman shared how she would like the twins as a Mothers Day present, with some flowers.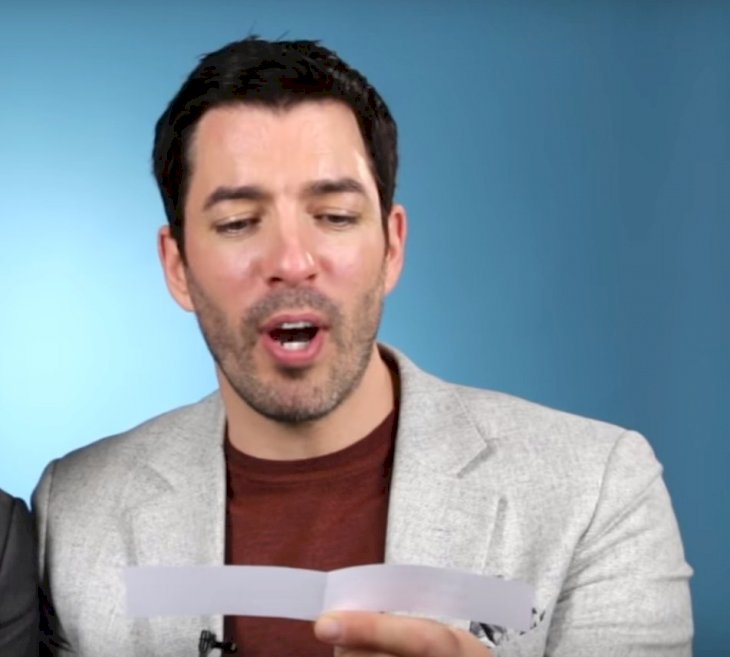 Drew laughed and asked, "Who are you perverts?" after another fan stated that she would like to be the 'meat' in a Property Brother's sandwich. 
The video is just over 4 minutes long and has totaled up a view count of over 195,000 views on Buzzfeed where it originally got posted since it's release in middle November.
Hopefully, before any fans attempt at making a sandwich out of them, they'd remember that both Drew and Jonathan earned 2nd-degree black belts in Karate and won multiple Canadian National Championships.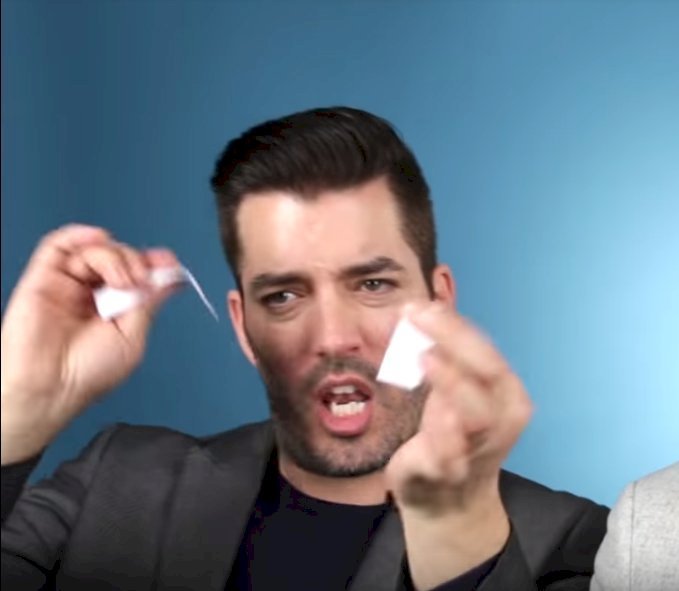 The twins love for fixing up homes
started
early in life as they bought their first house together when they were only 17 years old and flipped the house for a $50,000 profit.
Their older brother, JD, is also involved as he and the twins Drew and Jonathan owns Scott Brothers Entertainment, with Drew also involved behind the scenes in his passion of directing and producing.
Jonathan and Drew are also no strangers to acting, as Drew had previously featured on an episode of Smallville while Jonathan featured on The X-files.
Unfortunately for fans, Drew is taken. He is in a relationship with the Scott Brothers Entertainment Creative Director, Linda Phan and got spotted attending a friend's wedding recently.
Their older brother JD is also taken as he proposed to makeup artist girlfriend Annalee Belle on Halloween. The couple waited until November 20 to make their announcement to the public via Instagram.
JD posted three pictures of him and Annalee, with the last picture post of the couple lovingly gazing into each other's eyes, he captioned:
"It looks like I get to spend the rest of my life with you. I'm on cloud nine right now! #SheSaidYes #Engaged #Proposal."