Girl, 14, transformed into a boy overnight after leaving note for parents to say he's now Josh
Lisa Parsons woke up one day to a transgender boy in place of her daughter Sarah. Her new son left a note that explained the decision to his parents. 
The Parson's 14-year-old daughter appeared quite confident about his choice. Luckily, his parents were in full support and now, he is "happier than [they've] ever seen him." 
According to the Daily Mail, Josh cut his hair, got rid of old clothes, and switched up his bedroom. His mother, a logistics driver from Orpington, London, replaced the pink paint with graffiti art. 
Follow us on Twitter for more @amomama.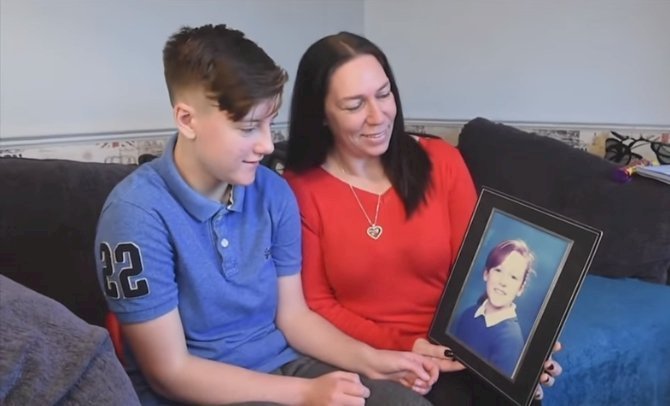 Lisa said: 
"Josh who was then called Sarah left us a note saying that [he] loved us but wanted to be known as Josh from now on."
Josh has been transitioning since he came out in April. He said he'd "always known since [he] started secondary school that [he] wanted to be a boy. Because I felt more happier being myself."
The London lad will have to wait until he is 16 to go through a reassignment surgery. Furthermore, he is on the waitlist for hormone treatments. Counseling will be required for approval.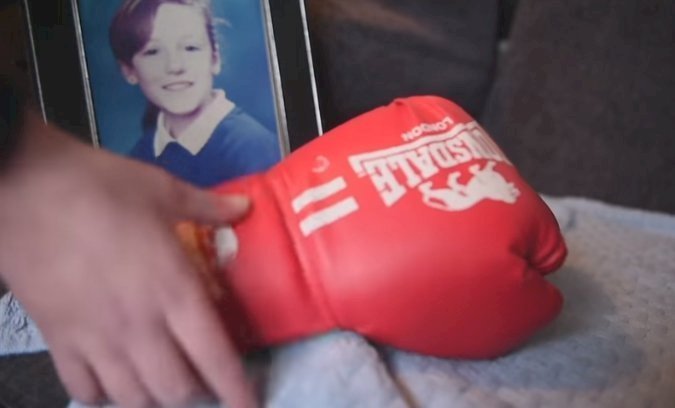 Mother LIsa insisted that if insurance doesn't cover the mastectomy, she will take the money out of her own pocket.
Meanwhile, Josh struggles with his own body as he steps out into the world as a boy. According to his mother, Josh's large boobs " embarrass him" and he hates it. 
She said: 
"At the moment Josh seems keen to have surgery to lose his feminine features but as he's only young we will cross that bridge when we come to it."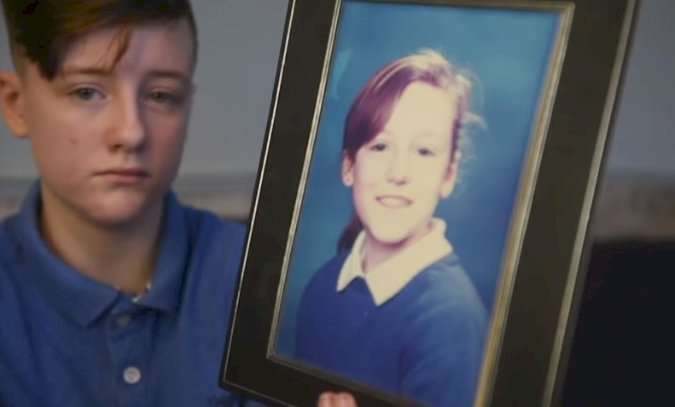 Additionally, other students have already started making cruel statements about Josh by saying he still looks like a girl. Little do they know that Josh was different from since back in the womb.
Lisa explained: 
"Josh has always been more into boys toys than girls and even when I was pregnant I felt different with him than my other girls."
His mother is sharing his story in hopes that others can learn to "support" transgender children. 
Today I wore purple for @glaad's #SpiritDay in order to take a stance against LGBTQ+ bullying💜 It's so sad to live in a world where ppl bring down others in order to increase their pride. Stay strong, love always wins. Love yourself and all around you🌟 https://t.co/6ChqSU0wxW pic.twitter.com/Hy9YysMMgQ

— Jazz Jennings (@JazzJennings__) October 18, 2018
Another transgender teen is speaking up on her own regarding transgender matters. Jazz Jennings, 18, is very open about her journey from a boy to a girl. 
She revealed to ABC's "Nightline" that she had completed gender confirmation surgery. Jennings called the results "a dream" that was surreal. 
🦋🧜🏼‍♀️ pic.twitter.com/lzDMJyE4BY

— Jazz Jennings (@JazzJennings__) June 26, 2018
The advocater said she knew she wanted to be a girl since she was two. She admitted that she knows about her strong voice and is happy to use it for the sake of other transgender teens. 
Older transgender persons may find motivation in the coming out of big celebrities. In August 2018, one such star came out as a transgender woman. 
Josie Totah, previously called J.J.Totah, wrote an essay explaining the sentiments of her true identity. The actress has starred in films like "Glee," "Spider-Man, and "Champion."
After years in which Totah was annoyingly assumed to be gay, she finally clarified the matter. We hope she receives a similar wave of support just like the young boy in London did from his mother.