Couple welcome 2 babies three weeks apart, but the siblings aren't twins
After five years of trying to expand their family, the couple finally welcomed two healthy babies, who were born three weeks apart. One of them was born via surrogate.
James and Andrea Valentine have had their hearts broken several times as Andrea suffered many miscarriages since they started trying to conceive a baby.
One day, the couple's kind neighbor decided that she wanted to help out. She knew that James and Andrea only had several embryos left, and she offered to be the couple's surrogate.
James and Andrea were both shocked and grateful. On top of her already-selfless offer, the neighbor also wanted nothing in return for being the couple's surrogate mother.
Follow us on Twitter at AmoMama USA for more details and updates.
Speaking with KTRK, James said, "Unknown surrogates are like $10,000 to $20,000 and we don't have that."
Once everything was processed, the surrogate was implanted with the couple's embryo. It wasn't long until the doctor confirmed that she was pregnant with James and Andrea's baby.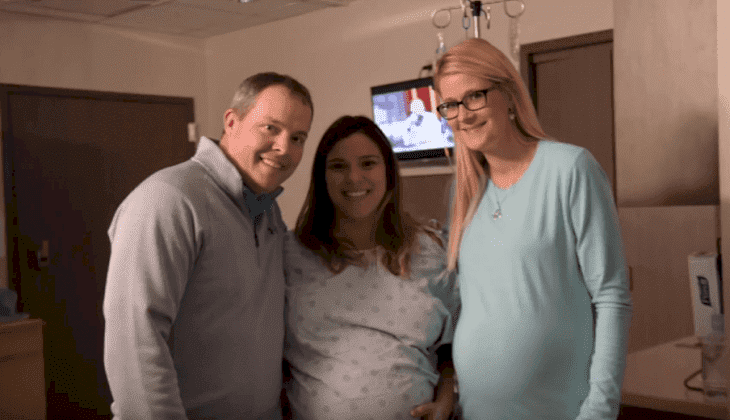 Finally, the couple's dream of expanding their family was going to be a reality.
As they relished on the joy of having a newborn baby nine months later, the couple received another good news. They found out that Andrea was pregnant as well.
Andrea shared, "We were excited, shocked, and just nervous because I miscarried so many."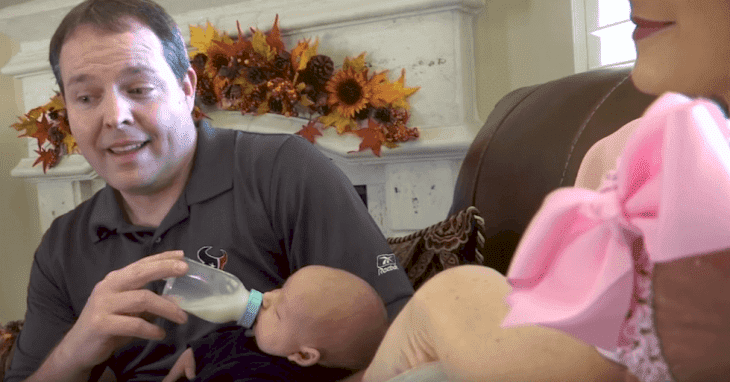 It was fortunate that both pregnancies went smoothly and they soon found out the genders of both babies. James and Andrea were having a boy and a girl.
The couple named their son Britton. He was born first via surrogate, and they welcomed their daughter Kinsley three weeks later.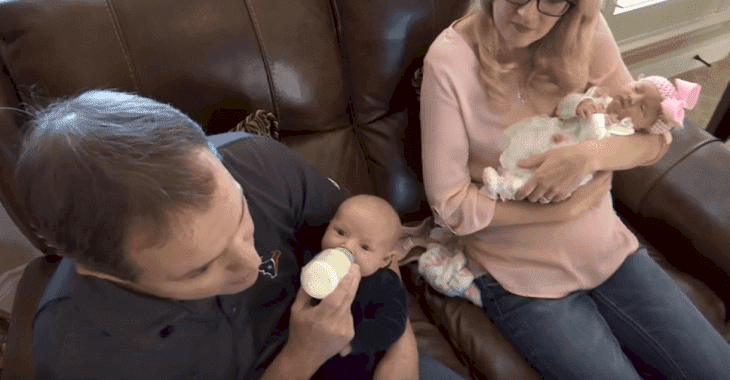 For James and Andrea, their children are miracles. They said both babies are loved equally despite having grown from different wombs.
Meanwhile, Andrea shared a touching message to the couples who are struggling with conceiving. She said, "Just try to keep your faith. It's okay to cry, and just keep your eye at the very end of that goal."
In another story, a boy was only given 12 hours to live after he was born the size of a Coke can. His mother gave birth to him on November 14, 2005, and she had only been 24 weeks pregnant then.
Even though the doctors did not believe he would live long and healthy, he proved them wrong as the boy recently celebrated his 13th birthday.