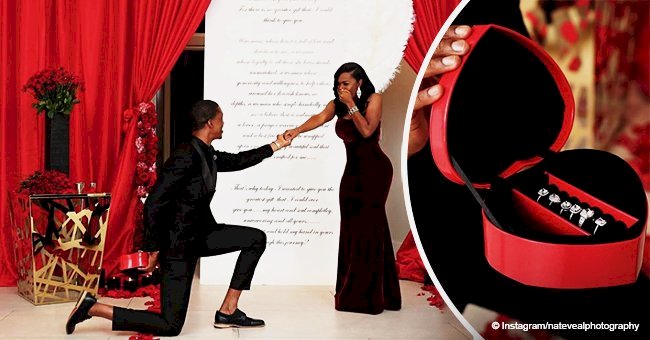 Love story goes viral after man proposes to his girlfriend with 6 engagement rings
Dennis Brown, a fitness model and athlete, surprised everybody when he proposed to his now-fiancé, Atara Dallas, with six engagement rings.
In the first image of the slideshow that the Instagram page Nate Veal Photography uploaded, the couple appeared in the middle of a decorated stage. Dennis, wearing a black suit, took a knee and was holding Atara's hand.
The woman, who put on a dark burgundy gown, was covering her face clearly happy for the surprise. However, she never expected what came next. The second photo portrayed Dennis showing her the box with the rings.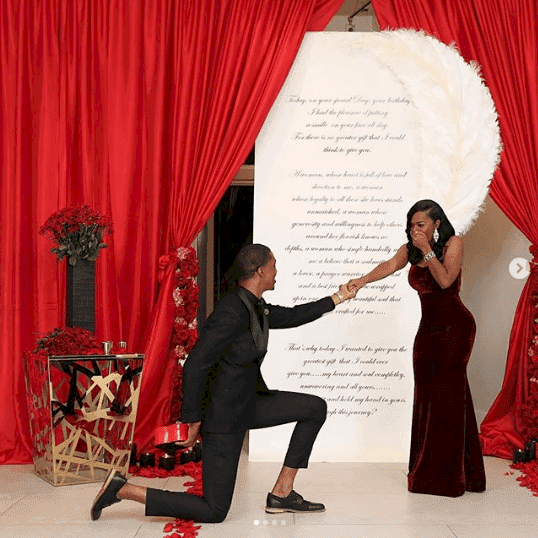 Source: Instagram/NateVealPhotography
In the third pic, all six rings were shown in detail. They all had different shapes and forms. Dennis explained Atara that she had to choose one of them. For the last photo, the woman's left hand and the ring she picked were the highlights.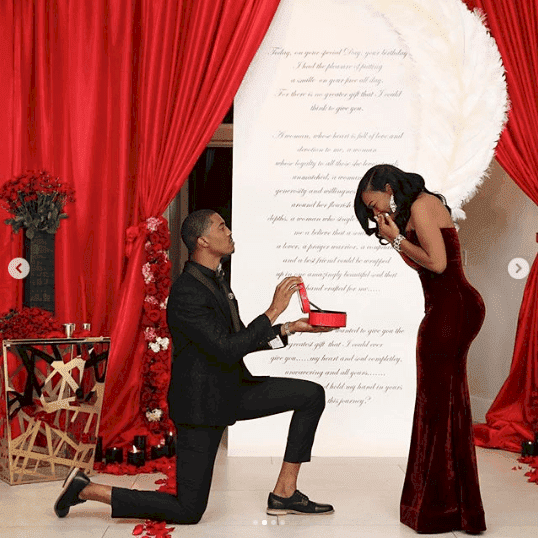 Source: Instagram/NateVealPhotography
PEOPLE'S REACTION
As soon as those photos became viral, people started wondering why Dennis did it and even created some hilarious theories about it. One of them suggested that he was afraid to mess it up with his selection, so he just grabbed six and let her choose one.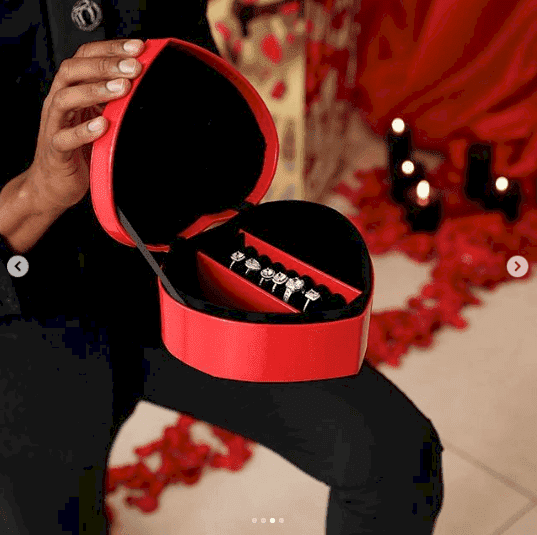 Source: Instagram/NateVealPhotography
Others said that Dennis probably didn't know much about her taste. A couple of people pointed out that the lady should have "appreciate his effort for buying all six" rings and keep them with her.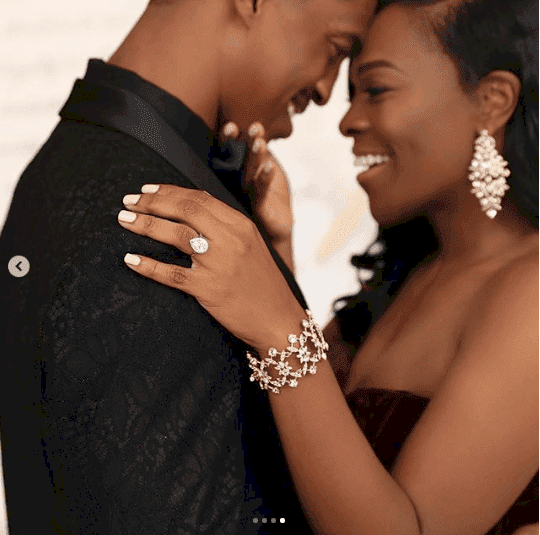 Source: Instagram/NateVealPhotography
DENNIS' EXPLANATION
Soon after Dennis and Atara's proposal went viral, the proud husband-to-be revealed his original decision. "I didn't win 6 rings like [Michael Jordan], but I won at life with her, so she deserves 6 Rings to choose from."
One of the things that some people couldn't stop thinking was the return policy of the other five rings. "Did he get the all money back?" asked one user. Those questions have not been answered yet.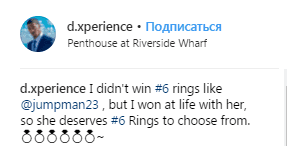 Source: Instagram/Dennis Brown
Dennis and Atara's proposal was not the only one going viral. Jordan Doyle and his now-fiancé, Mary Lister, went to Singapore to see some otters, which are their favorite animal.
JORDAN'S PROPOSAL
According to Bernard Seah, the man who took the photo, Jordan dragged Mary away from the group they were in, took one knee, and proposed. However, everything happened so fast that Bernard couldn't take a good picture, so he asked them to repeat it.
While they were doing it, the otters from the river a couple of steps away from them surrounded them and became an essential aspect of the photo.
The couple stayed in that place for about three minutes, probably to give Bernard enough time to get the perfect photos. Jordan admitted that his knee was in agony as he was doing "some sort of yoga balancing act" to stay still.
Please fill in your e-mail so we can share with you our top stories!