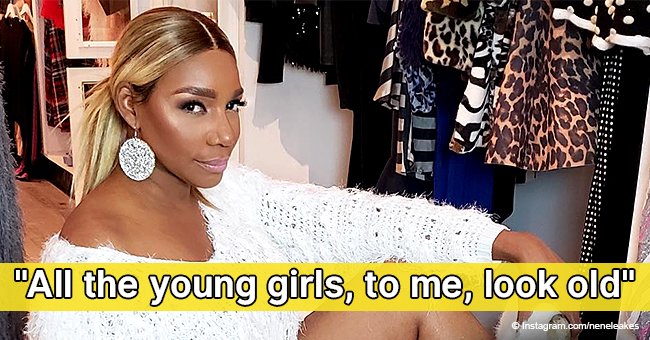 Nene Leakes, 50, slams her younger 'RHOA' co-stars for looking 'old' in new video
Now that fans get to watch an episode of Bravo's "Real Housewives of Atlanta" next Sunday, a video revealed NeNe Leakes throwing some shade at her younger castmates for looking way older than they should. This subtle shade might be a reason for tension in the show's upcoming season, and fans are excited to find out whether this would be taken as an issue.
During Tuesday's episode of BET's Raq's Rants, the 50-year-old revealed that she is ready to be a part of the hit reality TV show for another 11 seasons.
"Girl, I can hang with the best, honey. A lot of these chicks, they might be a little bit younger, but they don't look as good. They look old!"
Leakes was referring to how although she is getting much older, this doesn't mean she doesn't look good enough on TV. She then proceeds by saying how a lot of girls in this day and age look much older than they are supposed to and older women are looking younger.
NeNe has been a staple in the "Real Housewives of Atlanta" cast, being there since Bravo debuted the show in 2008. Now on their 11th season, she is looking forward to a whole lot more. However, it has not always been easy for Leakes, who was a main housewife for the first seven seasons, before being demoted to a guest star in Season 8, and ultimately leaving the show in Season 9. Despite this, she returned to the hit show for Season 10 and now, Season 11.
Aside from the show, NeNe has been focused on rebuilding her relationship with her husband Gregg Leakes, who was recently diagnosed with stage 3 colon cancer. During the most recent episode of the show, NeNe revealed that her husband decided not to undergo chemotherapy after having a part of his colon removed.
Fans may expect to see more updates about NeNe and Gregg in the show's latest season which airs every Sunday.
Please fill in your e-mail so we can share with you our top stories!