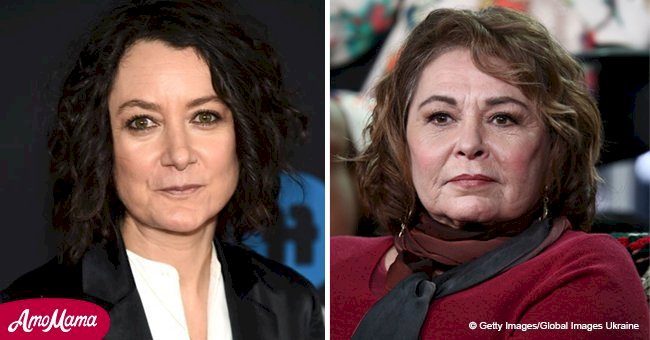 Roseanne Barr regretted ABC's decision to kill off her character on 'The Conners'
Roseanne Barr announced her disapproval of the way her character was killed off on the spin-off of her previous show, "Roseanne."
ABC's canceled its hit show "Roseanne" back in May in the aftermath of a racist tweet from its lead star, Roseanne Barr, about former US President Barrack Obama's administration staffer Valerie Jarrett.
Fans were disappointed by the news and were concerned about whether the show would ever make a return again.
However, only a few months later, the fans' woes have been answered by the network as they have now revived the show with a spin-off titled "The Conners."
Follow us on Twitter to learn more.
As the new show needs to move forward without Barr as well as her character, the show's premiere revealed that Barr's character had died due to a drug overdose.
It was established that Barr's character died in her bed due to a heart attack following a knee surgery. Later, a coroner's report explained that she died of an "opioid overdose."
The new developments have, however, disappointed the actress herself, who tweeted just an hour after the broadcast of the premiere, "I AIN'T DEAD, BITCHES!" The tweet has been taken down since.
Later, the star released a joint statement with her friend, Rabbi Shmuley Boteach, clarifying on what about the new plot of the show upset her so much.
In the joint statement, the actress explained that showing drug overdose as a reason for the demise of Barr's character gave an "unnecessary grim and morbid dimension to an otherwise happy family show."
She went on to claim that it was a "choice the network did not have to make." In the same statement, Barr also bemoaned the fact that ABC did not grant her "forgiveness" for her mistake even after "repeated and heartfelt apologies."
Barr also stated her character of Roseanne to be a symbol of "a strong, matriarchal woman," which the country could look up to.
She opined that canceling "Roseanne" because of the network's inability to forgive was "an opportunity squandered in equal parts to fear, hubris, and a refusal to forgive."
Previously, Barr was spotted breaking down in tears outside her parents' home in Salt Lake City, Utah only a month after her firing from the network.
The actress was reportedly trying to spend some time away from all the spotlight and media attention following her dismissal.
Please fill in your e-mail so we can share with you our top stories!