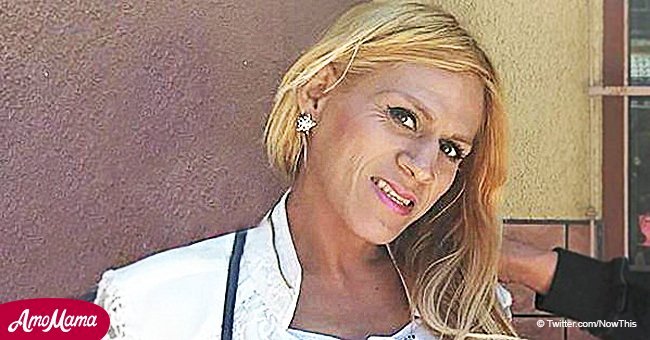 Transgender woman, Roxsana, found to have been abused before dying in ICE custody
A recent independent autopsy shed more light on the death of Roxsana and what happened to her prior.
Only weeks after requesting asylum at the U.S. border, a 33-year-old transgender woman, Roxsana Hernandez, died in U.S. detention in May.
After a recent independent autopsy by a forensic pathologist from Georgia, Dr. Kris Sperry, it was found that Roxsana suffered physical abuse before her death.
The report stated that Roxsana had suffered "deep bruising" to the chest wall with "deep contusions extending on to the back." Bruises on her wrists were also "typical of handcuff injuries."
On May 25, Roxsana died in a New Mexico hospital, and ICE gave the initial cause of death as cardiac arrest. However, that was to be confirmed pending an autopsy by the New Mexico medical examiner's office; the autopsy report has not been released.
Andrew Free, the civil rights attorney, hired by Roxsana's family and The Transgender Law Center, the nonprofit that hired Sperry to conduct the autopsy, said on Monday in a statement that Roxsana died from complications due to being HIV positive and dehydration.
Danielle Bennett, a spokesperson for ICE, denied all allegations that Roxsana got abused while in the agency's custody. In an email, Danielle said that the agency "cannot speak to the validity of the private autopsy," and that ICE Health Service Corps conducted a review of Roxsana's death and confirmed the history of untreated HIV.
Danielle also said that neither of the two hospitals where Roxsana got treated raised any concerns regarding physical abuse, but that the review will continue.
It is difficult to imagine what life for a transgender person can be like or he life they had experienced. Lee Harries, 60, from Hemel Hempstead in Hertfordshire underwent gender reassignment surgery when he was 44 years old.
Born Debbie Karemer he now believes he was not meant to be a man. He has gone for counseling where he had been told that he has PTSD as a result of repeated childhood sexual assault.
When Lee became transgender, he felt that if he did not have a vagina, there could be no more rape, but now he feels 'mutilated' after the surgery. Lee is currently on the NHS operation waiting list to reverse the sex change.
Similarly, Cher's son Chaz only started to transition later on in life. Caz was born female, Chastity Sun Bono on March 4, 1969. During her teens, she thought she was a lesbian.
The actual transition into a man started when Chaz was 39 years old, and legally changed his name and gender in 2010. He has lived a full and busy life as an actor and hasn't looked back.
Please fill in your e-mail so we can share with you our top stories!