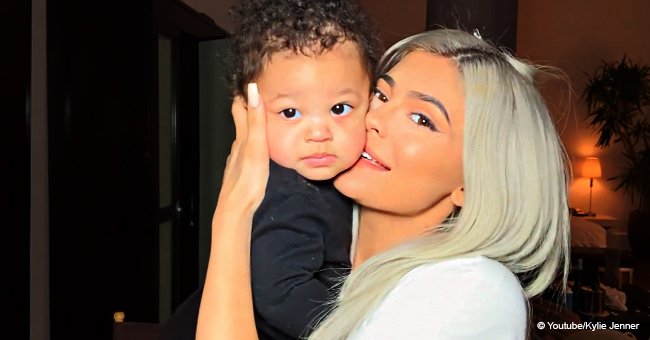 Kylie Jenner pauses makeup tutorial to cuddle & kiss baby Stormi with sparse hair in sweet video
Kylie Jenner, best known for "Keeping Up with the Kardashians," stopped her makeup tutorial to cuddle and kiss her daughter, Stormi, in an adorable video.
The 21-year-old model and billionaire-to-be uploaded an 8-minute clip on her YouTube channel addressing her routine before Travis Scott's "Astroworld" Tour concerts at Madison Square Garden.
However, in the middle of her tutorial, Kylie surprised her audience when she appeared holding her ten-month-old daughter Stormi. According to what she said, the baby was asleep when she started doing her makeup.
GETTING AN UNEXPECTED GUEST
After kissing and hugging Stormi for a while, Kylie told her audience that she would do the baby's hair. When the makeup mogul came back, Stormi's voice playing could be heard in the background.
Once her makeup was ready, she moved on to her wardrobe. Kylie revealed that every time he and Travis go on tour, they rent at least three different hotel rooms to be as comfortable as possible.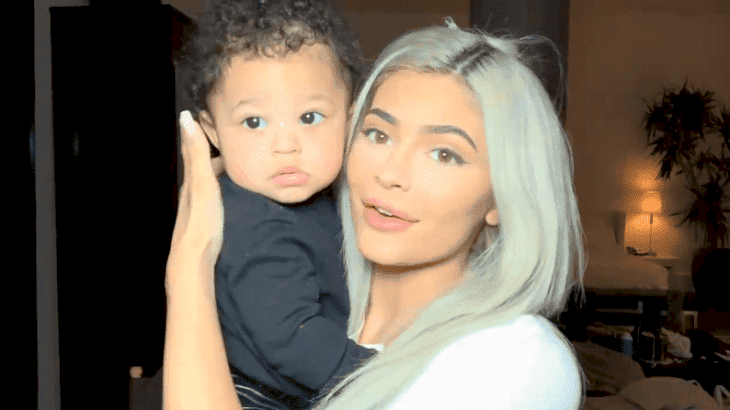 Source: YouTube/Kylie Jenner
BEING AS COMFORTABLE AS POSSIBLE
"So, me and Travis have our own room, and then I always get a separate room for all my wardrobe and make-up. And also for Stormi, so she can play around, and have more space for when we're in hotel rooms since she always travels with us," admitted the makeup mogul.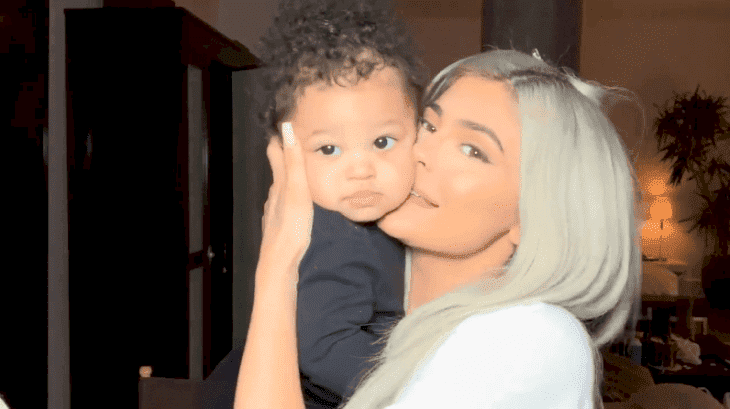 Source: YouTube/Kylie Jenner
Travis appeared in the video when it was about to end. Kylie set clear that they would go out on a shopping trip through New York, and the camera followed their way out of the hotel, where many paparazzi were ready to photograph them.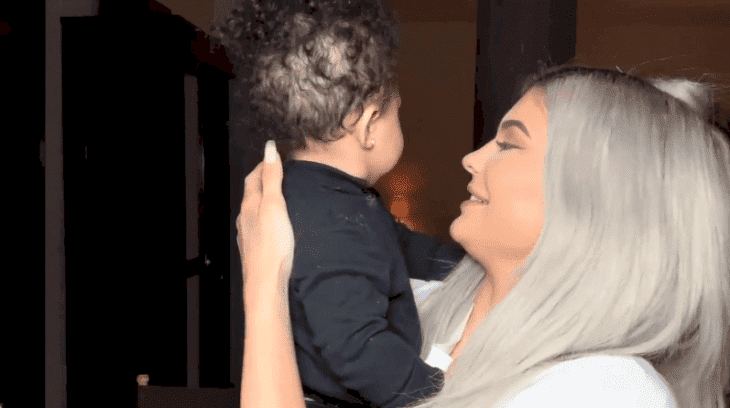 Source: YouTube/Kylie Jenner
The "Astroworld" Tour is expected to continue up until December 22, when Travis will close the tour at Moda Center in Portland, Oregon. So far, it is not known whether or not "Astroworld" will have another leg.
SHOWING HER SUPPORT
Kylie is not the only member of the family happy for the tour. Stormi proved to be her father's number one fan as she appeared dancing while watching Travis on TV during one of his concerts.
Kylie surprised her audience when she appeared holding her ten-month-old daughter Stormi.
The toddler rocked a camouflage dungaree and a white turtleneck underneath while dancing, bouncing and squealing in delight watching "dada" on a monitor in her waiting room.
Kylie and Travis' followers took to the comment section to point out that Stormi was a "daddy's girl," just how Kylie revealed in a Snapchat Q&A in early-November. The baby has a bright future ahead.
Please fill in your e-mail so we can share with you our top stories!