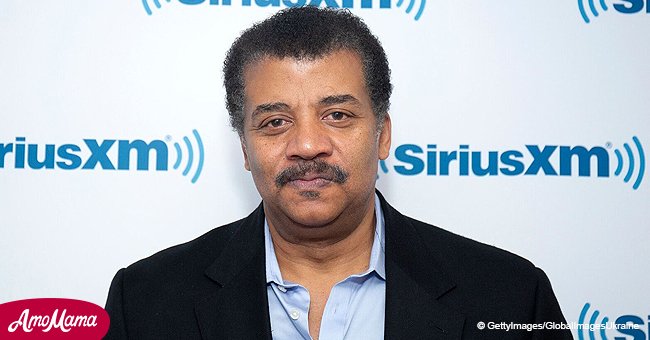 Neil DeGrasse Tyson of 'Cosmos' is under investigation for sexual misconduct allegations
Neil DeGrasse Tyson, the astrophysicist known for the TV show "Cosmos: A Spacetime Odyssey," is under investigation after sexual misconduct allegations.
As Hollywood Reporter revealed, Fox, National Geographic, and the producers of his series are investigating the scientist after two women accused him of inappropriate touching and one woman of sexual assault.
The most shocking allegation came from one of Tyson's former classmate at the University of Texas, Austin. Her name is Tchiya Amet, a musician who said that Tyson drugged and raped her in his apartment.
Apart from Amet, Ashley Watson, a former assistant of the "Cosmos" star, set clear that she had to quit her job because of Tyson's "inappropriate sexual advances." Watson added that he would often persuade her into having sex, demonstrating his "predatory tendencies."
The third alleged victim of Tyson's sexual misconduct was Dr. Katelyn Allers, an Associate Professor of Physics and Astronomy at Bucknell University. Her incident took place at an American Astronomical Society after-party in 2009.
Dr. Allers and a friend saw the astrophysicist dancing and drinking, so they tried to get pictures with him. Once they were together, Tyson noticed that Dr. Allers had a realistic solar system tattoo that goes from her arm to her back and collarbone area.
The man allegedly got obsessed with it and started looking for Pluto, following her tattoo into her dress. Dr. Allers admitted that while it might not escalate to the level of assault, it showed that Tyson was not someone "who has great respect for female bodily autonomy."
Once those three allegations gain enough power, Fox and National Geographic released a statement pointing out that they take those matters "very seriously" and that they were reviewing the reports.
The producers of "Cosmos" also shared a statement: "The credo at the heart of COSMOS is to follow the evidence wherever it leads. The producers of COSMOS can do no less in this situation. We are committed to a thorough investigation of this matter and to act accordingly as soon as it is concluded."
At the moment, it is not clear whether the second "Cosmos" series, which was expected to be released in 2019, will ever take place. It is not known either whether or not more women will come out and share their stories.
Please fill in your e-mail so we can share with you our top stories!