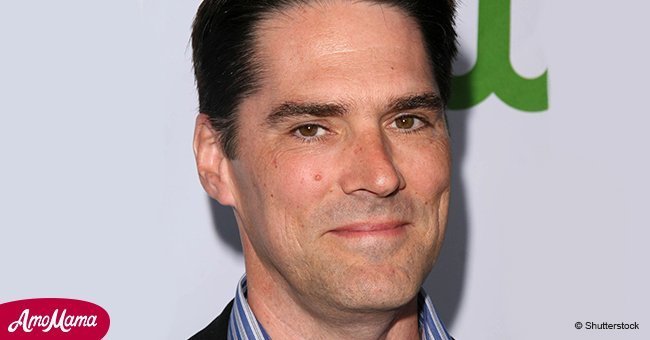 Here's why Hotch exited 'Criminal Minds,' according to show's chief

Thomas Gibson may have portrayed a mild-mannered, patient man on the show, but his real-life character may be far more ill-tempered.
"Criminal Minds" began its 14th season in early October 2018, and fans almost couldn't wait for its return. The popular crime drama has been ongoing for nearly 14 years, and it follows the lives of the FBI agents in the Behavioral Analysis Unit.
The team chases after new serial criminals in every episode. One of the shows' strengths has been its amazing cast. Up until the second episode of season 12, the leader of the successful team was agent Aaron Hotchner, played by Thomas Gibson.
Gibson's character was usually well tempered and calculating. But it seems as though the actor does not quite have it as together in real life as his character. Gibson was dismissed from the show in 2016 after a violent incident with one of the show's producers.
The dismissal came after ABC investigated an on-set incident. Gibson is said to have kicked one of the producers of the show, later identified as Virgil Williams.
That was not Gibson's first altercation. Apparently, the actor had already had a violent outburst towards one of the show´s directors' assistants back on 2010.
Many thought he was going to be let go at the time, but the studios resolved to send him on to anger management classes instead of booting him off the show.
The actor has been also said to direct abusive behavior towards his fellow cast members and towards the show's crew. Another incident in 2013 involved Gibson recklessly driving through a cordoned-off area.
He was arrested under suspicion of driving drunk, to which he pleaded no contest. The actor was released on probation and ordered to attend mandatory alcohol education classes.
"There were creative differences on the set and a disagreement," Gibson said. "I regret that it occurred. We all want to work together as a team to make the best show possible. We always have and we always will."
Please fill in your e-mail so we can share with you our top stories!