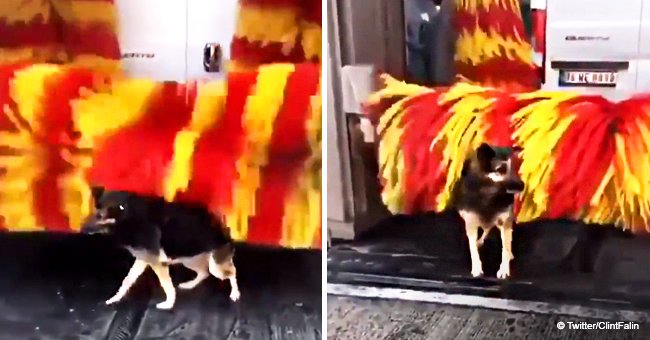 Stray dog comes to car wash every day to use her own personal 'petting machine'
A stray dog from the Turkish province of Izmir is melting hearts all over social after a video of what people are referring to as a "petting machine" for the dog went viral.
Linda, a German Shepperd mix dog, visits the same car wash several times a week after discovering another use for the big brushes of the automatic car washer: Free pets!
In a clip initially shared by a Turkish person and reposted to American Twitter by user by @clintfalin, Linda can be seen arriving at the car wash as a white van goes through it, and waiting for her turn to get special treatment from the spinning scrubbers.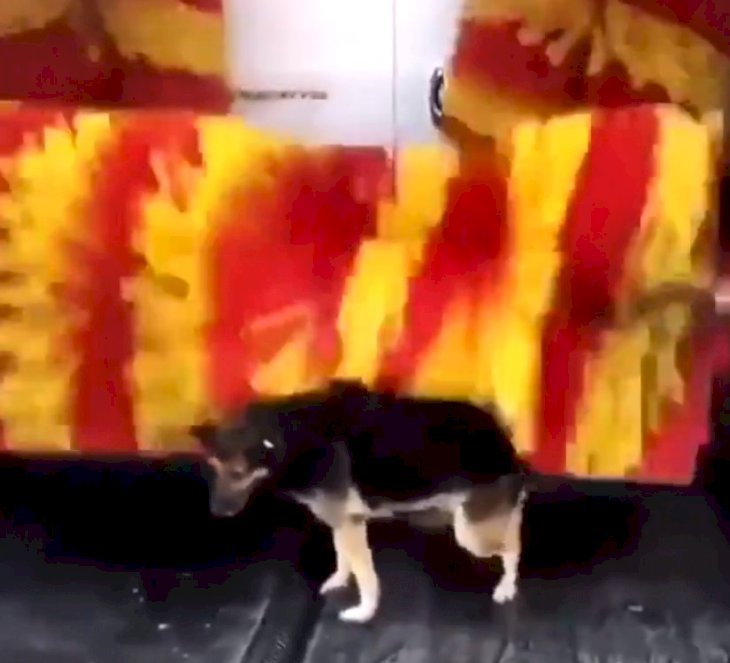 Source: Twitter/ClintFalin
The smart dog positions her body so that the yellow and red brushes can touch her fur in the right places. Linda has mastered the art of getting back rubs from the brushes already, and as she stands still while the brushes do their job, her back hind starts moving in a sign of enjoyment, and her expression is just pure bliss.
The video has over 4.7 million views, and some of the users who were delighted by the heartwarming scenes expressed their concern about Linda's wellbeing since it's known that stray dogs are a huge problem in Turkey.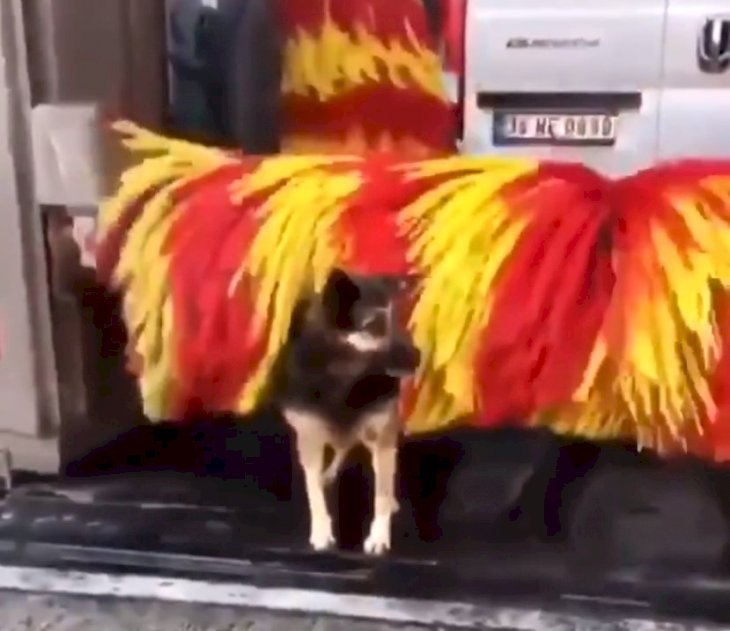 Source: Twitter/ClintFalin
Clint Falin, the guy who reposted the video, wrote "I read a little bit about strays in Turkey and believe maybe lots of people in the neighborhood take care of her," to which user @rubbyduckyjr replied "The ring in her ear means that she's a stray and has been spayed by the local shelter. The guy in the video talks about her affectionately, they're probably taking care of her."
Another Twitter user provided a rough translation of what the man in the video can be heard saying about Linda:
"She loves to wash. She's famous don't you know? she always comes here to wash."
Despite not having a permanent home, it seems like Linda is loved around the neighborhood and is having a good life despite her situation.
It's a pity that Turkey has such a hard time managing their strays and finding ways to help them. Otherwise, Linda could probably be getting real back rubs from a human that loves her.
A STRAY DOG FOUND UNCONSCIOUS
And talking about stray dogs, Animal Aid Unlimited an Indian organization that takes injured and abandoned dogs from the streets, recently shared the story of Chesnut, a lovely dog who was found unresponsive on the streets of Udaipur.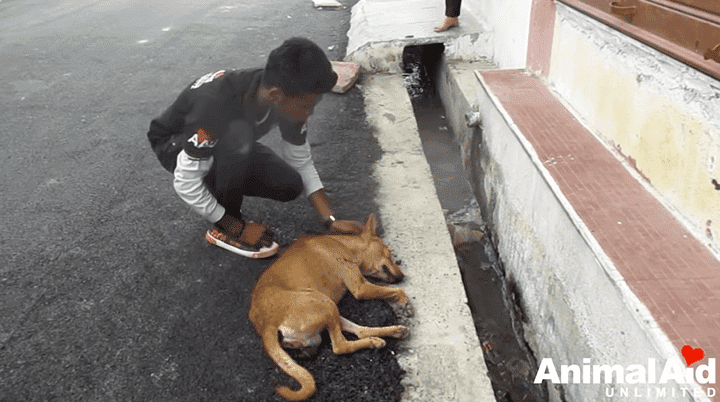 Source: YouTube/Animal Aid Unlimited, India
The pup was laying on the floor, breathing but unconscious. He didn't react to pets or calls, so the team took him to the vet to be checked. On the way there, the pup had some blood drop from his nose, which made the rescuers assume he had been hit in the head and probably had a brain injury.
Chesnut did respond to pain, so he wasn't fully comatose. They gave him treatment and waited for him to reach. Twenty-four hours later, he woke up to a plate full of food and the relieved pets of the rescuers.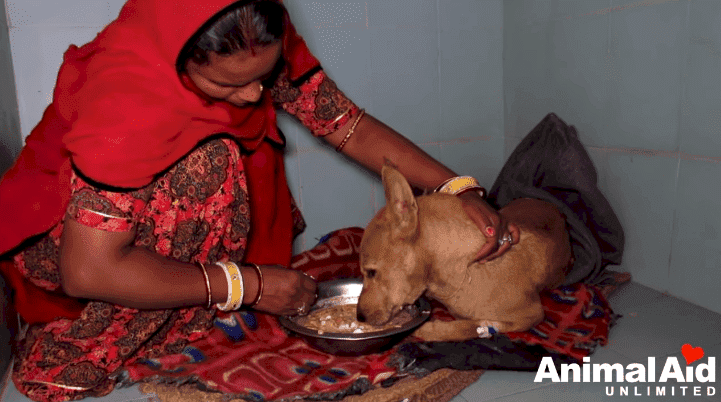 Source: YouTube/Animal Aid Unlimited, India
It took him a while to fully recover, as he was wobbly on his feet, but the staff of the organization was there to catch him every time he fell. Chesnut is now back to being a joyful, healthy puppy, and everyone at the shelter loves him.
Please fill in your e-mail so we can share with you our top stories!