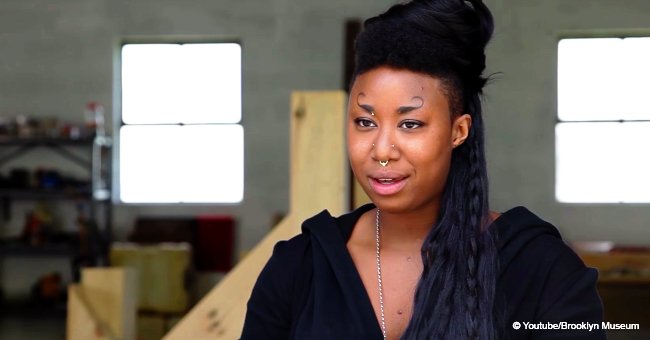 VCU professor calls security on black professor eating breakfast in classroom

A professor earns the support of students of a university after she was reported to security by a fellow professor for eating breakfast in her assigned classroom.
Caitlyn Cherry was a visiting graduate school professor at the Virginia Commonwealth University when security paid her a visit in her classroom. A fellow professor only described by news outlets as white-Hispanic reported her to security simply because he spotted her having breakfast inside the classroom.
SPOTTED, REPORTED, AND VINDICATED
According to Cherry, the professor peeked inside her classroom and saw her eating but didn't say a word to her and left. The next thing she knew, security arrived and inquired about her business being in the classroom. Cherry revealed her ID which ended the speculation immediately.
Upon investigation, it was revealed that Cherry was within her rights and the professor who called the police on her was suspended from teaching for the rest of the semester. His identity was withheld due to privacy laws the school had in place.
STUDENTS RALLY BEHIND UNFAIRLY ACCUSED PROFESSOR
In protest, students started skipping the professor's classes and his TA's quit on him. Meanwhile, Cherry, an arts professor, was hired full-time with a contract ending in 2020.
Students rallied in support of Cherry and even hung a sign outside the School of the Arts building that read, "PAPR (painting and printmaking) students support Caitlyn Cherry."
They also asked for the male professor to take accountability and apologize for his actions.
THE UNIVERSITY PRESIDENT SPEAKS
Meanwhile, university officials created a task force and designed new initiatives to address the incident and ensure "accountability, fairness and justice," according to VCU President, Mihael Raoin a letter he wrote to the university.
"When the boundaries of common courtesy, decency and respect are crossed for any one of us, then we are all affected. When our core values of diversity and inclusion are impinged upon for some of us, then every one of us loses an opportunity for growth, learning and success. We're a community of inclusion, not exclusion."
PROFESSOR CALLS POLICE ON BLACK STUDENT
Cases of security being called on black people in the university have become common not only between professors but between professors and their students. In the University of Texas, a white professor reported her African American student to the police after the student put up her feet in class. The incident was caught on video by a fellow student who didn't see the reason for her classmate to be escorted out of the classroom by the police. Though the professor wasn't found to be guilty of racial bias, it was determined that she exercised poor judgment in handling discipline in his classroom. She was relieved from her duties and required to take classroom management training as a result.
Please fill in your e-mail so we can share with you our top stories!