Here's Kate Middleton's Title When Prince William Becomes King
Kate Middleton, Duchess of Cambridge, will get a new title when her husband, Prince William, becomes King. The noble titles of Duke, Duchess, Earl, Countess, etc., form part of a peerage system. The system forms the hierarchy of power in British politics.
Members of the peerage system, called Peers, were required to swear their allegiance to the King or Queen in exchange for money or land, or title. In the past, the titles were passed down to male heirs and their spouses.
The Queen had gifted Kate Middleton the title of Duchess of Cambridge on her wedding day. However, the title will change if Prince William becomes King.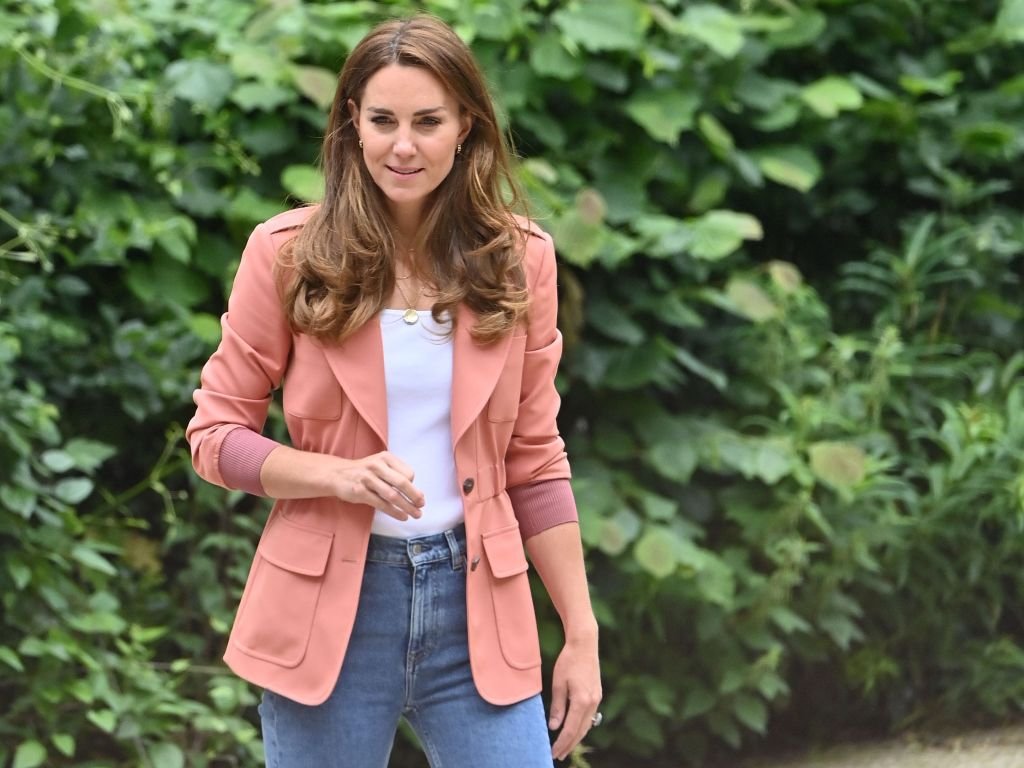 WHAT WILL KATE'S TITLE BE?
While the assumption is that Kate will be simply named Queen, that is not how the system works. Instead, the gorgeous duchess will be named Queen Consort. Prince William's great-grandmother, The Queen Mother, previously held the title. Thus the title is in line with royal tradition. According to the royal website:
"Unless decided otherwise, a Queen Consort is crowned with the King, in a similar but simpler ceremony."
However, the rules for men and women differ drastically. When Queen Elizabeth II was crowned in 1952, her husband, the Duke of Edinburgh, was made a Prince consort. While Kate would be crowned Queen Consort during Prince William's coronation, the Duke of Edinburgh was crowned consort in a separate function.
WHEN PRINCE CHARLES ASCENDS
Upon the death of Queen Elizabeth II, the current Prince of Wales—Prince Charles—will become King, and therefore the title of Prince of Wales will pass to the one who is first in the line of succession, namely Prince William.
At that point, Kate will become HRH Catherine, the Princess of Wales: not a Princess by birth like Beatrice and Eugenie of York but through a title acquired due to her marriage to William.
After the death of Elizabeth and then of Charles, the current Duchess of Cambridge will be Queen Consort Catherine VI. One day, it all depends on the longevity of the parties at stake, she could also be Queen Mother, when and if Prince George will be King.
KATE'S TITLE WITH FIRST NAME
Kate Middleton's official title will never include her first name unless she is a Queen. A major reason is that only Princesses by birth get to keep their first names, and Kate is technically a Princess by marriage.
However, this will change when Prince William ascends the throne. At this point, she will be known as Queen Consort as well as Queen Catherine. This will be the only time she would be allowed to use her first name with her title.
Until then, Kate Middleton will continue enjoying her other titles such as Her Royal Highness The Duchess of Cambridge, Countess of Strathearn, and Lady Carrickfergus.
Not only will she have a change of name, her duties are bound to increase, and she will also inherit Buckingham Palace. The best part is that she will never have to curtsy again!