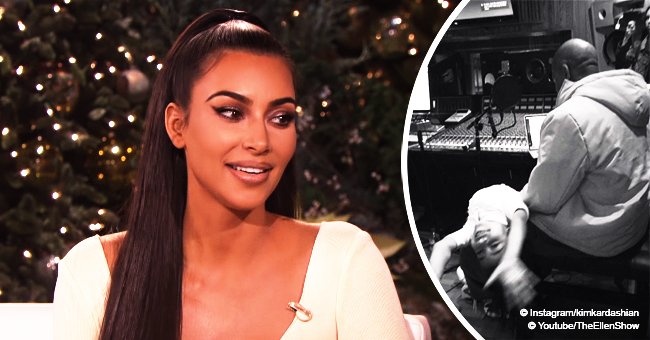 Kim Kardashian shares photo of daughter North playing with Kanye West in the recording studio
Kanye West mixes work with family as his daughter pays him a visit at his studio. His wife shared a photo of the precious bonding moment.
Kanye West may be busy working on his new album, but his family is welcome to visit him at work if they want to. Case in point, his daughter North West recently dropped by his studio with mom Kim Kardashian and the father-of-three accommodated.
PREPPING FOR AN ALBUM
Kanye is currently at work preparing for the launch of his new album, Yandhi, which he recently announced may come later than expected. It was originally scheduled to be released last month but he realized it wasn't ready yet after performing on stage with Cudi. He didn't give a definite release date but promised his fans on Twitter that he'll make the announcement when it's done.
A PLEASANT VISIT
The rapper seemed intent on ensuring his album is flawless during North's visit. In a black and white photo posted by his wife, Kanye appeared to be engrossed in his computer inside his recording studio but didn't mind that his daughter was fooling around on his lap. The five-year-old was smiling as she arched her back against her father's leg, assured of her safety by Kanye's hand holding her down.
A SIMILAR SCENARIO FOUR YEARS AGO
A visit from North at work isn't new to Kanye who, four years ago, also delighted in a quick drop in by his then, one-year-old daughter. Kim posted a photo to commemorate the time and even labeled it "#BringYourDaughterToWorkDay."
WE-TIME IN AFRICA
North has had a strong presence on Kim's social media since then, often featured with her or her father. More recently, North was with them in Africa where the couple visited Uganda to "give back" to young locals by supplying them with the rapper's Yeezy Sneakers.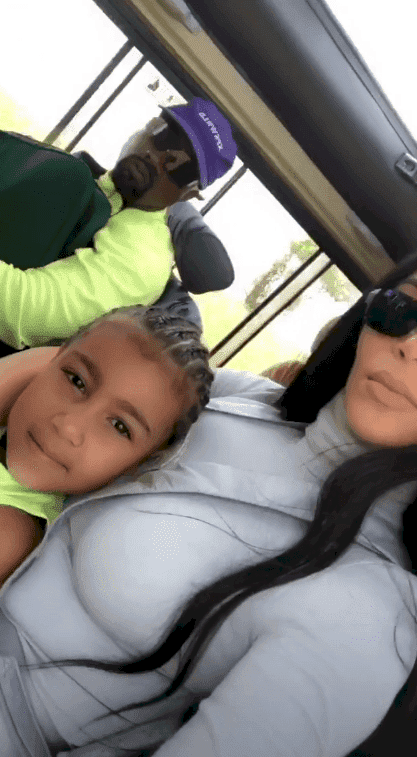 Source: Instagram/Kim Kardashian
In a clip obtained by TMZ, North was enjoying some we-time with her father who carried her around. He even assisted her as she did a slight backflip launched from his knees.
It's clear from Kim's social media posts that Kanye and North have a special bond. After all, she's his first child. Kim and Kanye also share 3-year-old son Saint and 10-month-old daughter, Chicago.
Please fill in your e-mail so we can share with you our top stories!