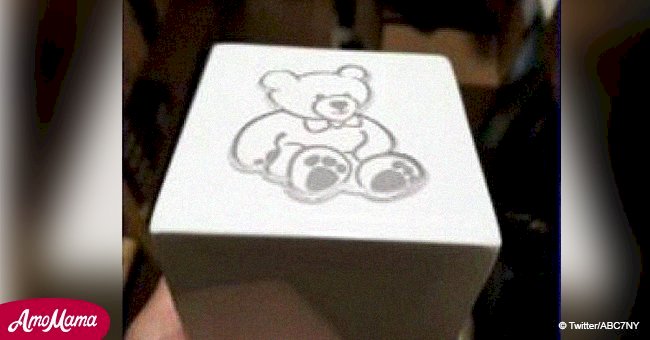 Devastated mom begs burglars to return baby's ashes
Having anything stolen is a reason to be upset, but when the remains of a loved one are part of what is stolen it causes a different kind of sadness.
A mother, Clare Smallwood, is distraught and devastated after her house was broken into and her baby's ashes were amongst what was stolen.
Clare has made a public statement asking the burglars to please return the box with her baby son's ashes inside. Nobody in the family has ever opened the box.
Read more on our Twitter account @amomama_usa.
THE ROBBERY
The family's home in West University place was broken into and almost all their possessions were taken. It is suspected that they may have thought the urn was a jewelry box.
The mother of the deceased infant worries that once the robbers saw there was nothing valuable inside they might have tossed out her son's ashes.
She is hoping that the burglars will hand the ashes into the authorities and that she can retrieve the precious lost property.
BABY THEFT
Babies are not only stolen in the form of their ashes but also physically while they are still alive. This happened to an infant in the UK.
Oliver Wallace, the father of a two-year-old baby, was at a pub when he decided to check the security cameras in his son's bedroom using his phone. He was shocked to see that an unknown woman was attempting to kidnap him.
He was able to immediately call the police. They have launched an investigation but have not yet identified the woman and her accomplices.
Please fill in your e-mail so we can share with you our top stories!