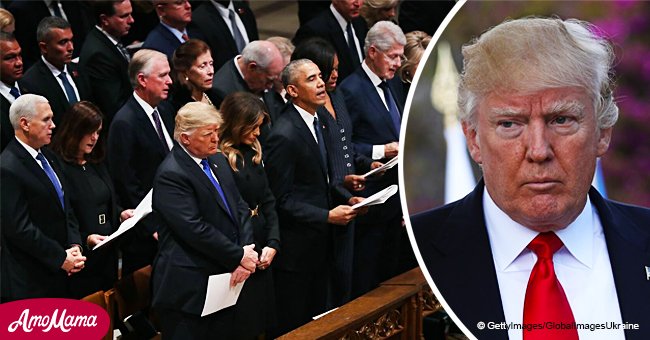 Trump refuses to sing hymns with other presidents at Bush's funeral – his lips are not moving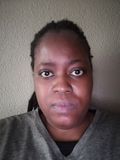 On Wednesday, former President George H.W. Bush had his state funeral at the Washington National Cathedral. The funeral attended by all living presidents included hymns and prayers.
The Apostles' Creed was one of the prayers that were recited during the occasion. However, President Donald Trump and his wife Melania did not take part in these Christian undertakings.
The Apostle's Creed is a prayer that states the basic narrative of Jesus' life. It is a prayer that is very important to Christians around the world.
Because former President George H.W. Bush, 94, was having an Episcopal service at his funeral, the prayer was one of those read. Some Christian hymns were also sung at the service.
For more on this story go to our Twitter account @amomama_usa. All the US' living presidents were present in the front row at Washington National Cathedral.
A video shared on Twitter revealed the voice of Episcopal Bishop Michael Curry reciting the Apostle's Creed. Thousands of mourners could be heard joining in.
The clip showed former presidents Jimmy Carter, Bill Clinton, George W. Bush, Barack Obama, and their wives reciting along to the prayer. They could be seen looking up and down from the programs they held in their hands as they spoke.
Social media users found it strange that self-proclaimed Christian President Donald Trump held the program in his left hand but his lips were not moving. His wife Melania also chose to not take part and she didn't possess a program either.
The current president and the first lady also didn't partake in the singing of various hymns. Social media users were taken aback and confused by this behavior since many religious conservatives have embraced Trump.
Christianity came up with the Creed in its earliest centuries and it's used as an affirmation of faith according to Ruth Meyers, a professor of liturgics at Church Divinity School of the Pacific in Berkeley, California. The Episcopal Church and other Protestant communities use it in daily prayer, baptisms, and burials.
It is also a core statement of faith for Catholicism. It's not a routine part of all Christian services, including some evangelical groups, Meyers said.
The Billy Graham Evangelistic Association referred to it as "the basis" of other faith statements. It's described as "not Scripture, but it is a simple list of the great doctrines of the faith."
Please fill in your e-mail so we can share with you our top stories!