La La Anthony debuts purple hair after husband Carmelo's alleged baby mama reveals pics of daughter
La La Anthony looks stunning as she flaunts her curves and newly dyed purple hair in a sultry pic, despite the drama surrounded her husband's alleged baby mama.
The "Power" star remains unbothered amid all the rumors surrounding her marriage and the fact that her husband Carmelo Anthony had a daughter from his mistress. Anthony is proving that no other woman can compare to her and she still has Carmelo's eyes all for her.
The former MTV VJ turned actress debuted her purple hair in a sizzling Instagram post. Wearing what a denim jacket, La La knelt seductively on a sofa and showed off major cleavage.
The "Think Like A Man" actress stared soulfully at the camera with a perfectly-done smoky eye, and pink nail polish completed the ensemble.
A SKETCHY RELATIONSHIP
La La and Carmelo split in April 2017 after being married for seven years. According to reports, she found out about his infidelity and thought about filing for divorce, but never went through with it. But since the couple shares 11-year-old son Kiyan, La La and Carmelo stayed on good terms, working side to side to give their son a sense of normality.
"When your love for your kid is at the center of everything, you can't go wrong. So we're focusing on showering him with love," La La told Us Weekly earlier this year.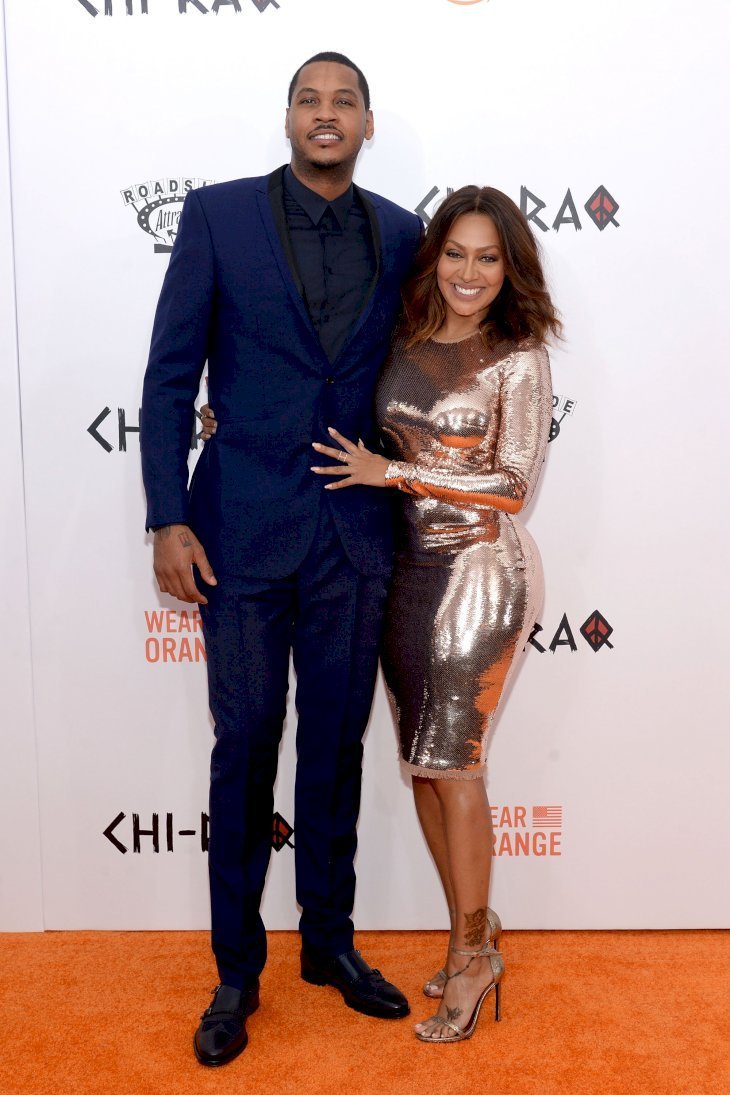 But while La La stated in several occasions that she wasn't looking forward to dating again and that she was focusing on her career and her son, the relationship status between her and the NBA player has been confusing fans for months.
The couple has made several appearances in events together, Carmelo is continually gushing about La La on his Instagram account, and close friends of the couple have told tabloids they're back on track with their marriage.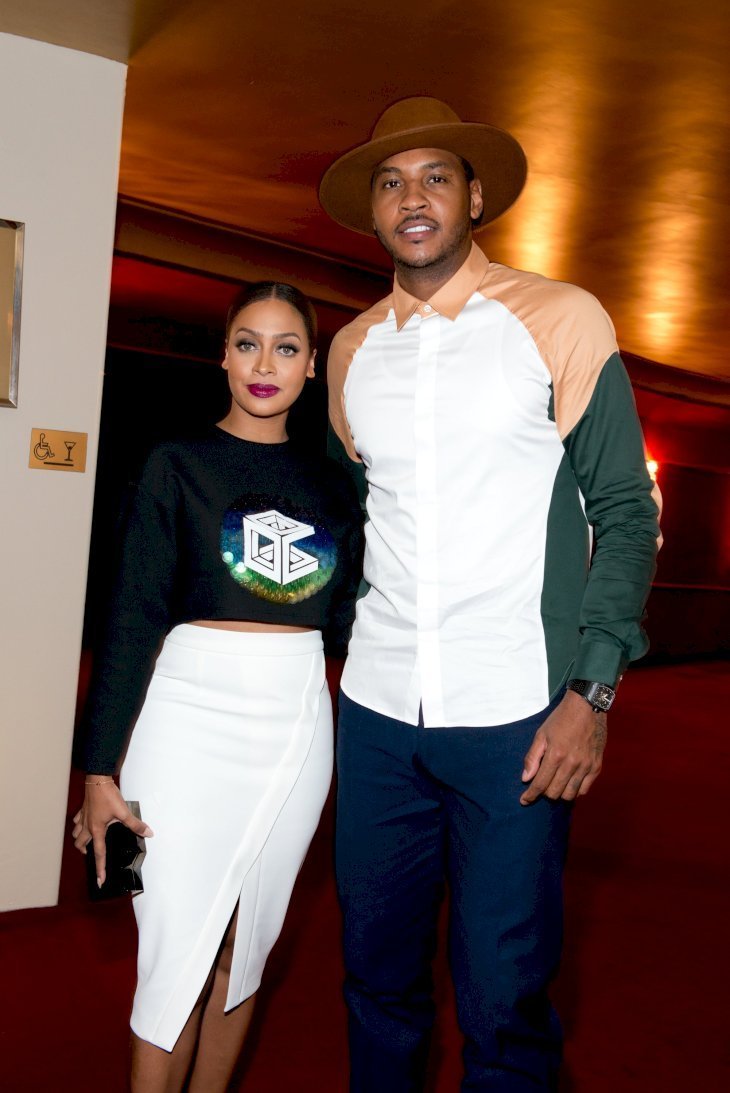 They still haven't confirmed or denied if they're back together as a couple, but back in October, the couple attended the launch of grooming line Lumiere de Vie Hommes aboard superyacht Utopia IV in New York City.
There, they were allegedly caught getting cozy and making out in a room full of people, as reported by People.
"We're good. I mean, we've been together for a really long time, so we're figuring out how to make it work for what is best for Kiyan and what is best for us," La La told the publication at the time.
BABY MAMA DRAMA
While it all seems to point out to the couple's reconciliation, on the other hand, Mia Angel Burks, Carmelo's alleged baby mama, is fighting haters while gushing about her 1-year-old daughter Genesis Harlo.
The one-year-old is said to share a striking resemblance with the athlete, and apparently, folks have been leaving nasty comments about her in Mia's comments.
But Burks, who people thought was a stripper but turned out to be a driven businesswoman, showed her mama bear claws defending her daughter from trolls on her Instagram stories:
"Calling me out of my name and disrespecting me is one thing, I can handle that. That's water under the bridge. But calling my daughter disrespectful names like a 'bastard child' and telling me '[expletive] that baby' all in Dms is crossing the line. Her father may not defend her, but I will 'till the end. She didn't ask to be here, and it doesn't matter how she got here, she's here. If you don't want to see, her stay off my page."
Many people have pointed out that the adorable girl is the spitting image of her father, and called out Carmelo for not acknowledging the baby girl as his publicly.
Anthony has yet to address his paternity. Meanwhile, he's busy focusing on his career and gushing about his beautiful wife.