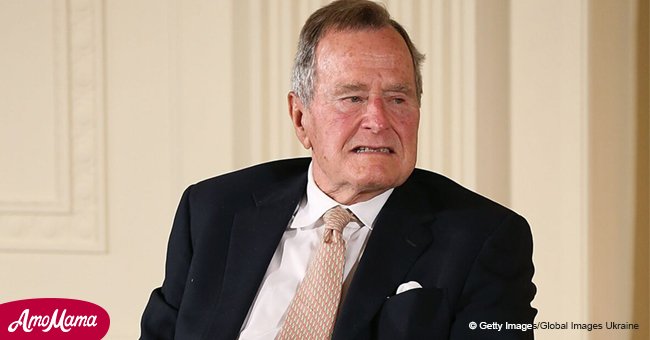 George H. W. Bush once had a fear no one would attend his funeral, according to his spokesman

As the public waits in line for hours to see his remains, late 41st US President's spokesman Jim McGrath revealed that Bush once wondered if anyone would care to go to his funeral.
Years prior to his death at 94, former president George H.W. Bush started to plan his state funeral, and now that the country says its final goodbye to him, we are getting to know more about what his thoughts about it were.
Bush's spokesman Jim McGrath has been very active in social media since the former president passed away on November 30, and he decided to share an anecdote about the former head of state as the public paid their respects.
McGrath took to Twitter to remember what Bush asked when arrangements for his lying in state were made eight years before his death as the former covered the memorial service. Read more on our Twitter account @amomama_usa
"Briefed in 2011 about his funeral and lying in state, the 41st President asked with typical humility, "Do you think anyone will come?" Tonight, people are waiting hours to pay their respects."
-Jim McGrath, Twitter, December 4, 2018.
Now, after thousands of people waited outside the US Capitol Rotunda to get a chance to say a last goodbye to the former president, his concerns have proven to be unfounded.
According to People, Bush is the first president to lie in state since Gerald Ford in 2006. Only 32 Americans, including Bush, have received the honor since it was introduced in 1852.
The last person to lie in state before Bush was Senator John McCain, back in August, and among former honorees are Christian evangelist Billy Graham, civil rights activist Rosa Parks, and 12 former US presidents, starting with Lincoln.
Bush was given a most solemn and official state funeral and burial, but McGrath made sure that his most humane and humorous side was not forgotten when he revealed that the former president was going to wear colorful socks in his final resting place.
Barbara Bush died in April at 92, after having been married to Bush, the older, for 73 years, making it the longest marital union in presidential history.
McGrath showed the socks in question in a tweet, and they are both a reminder of Bush's cheerful and positive spirit after his Parkinson's diagnosis and his years as a Navy pilot in World War II.
While the US is mourning one of its greatest leaders, 72-year-old former president George W. Bush has gone to a very emotional year with his mother and father passing away seven months apart.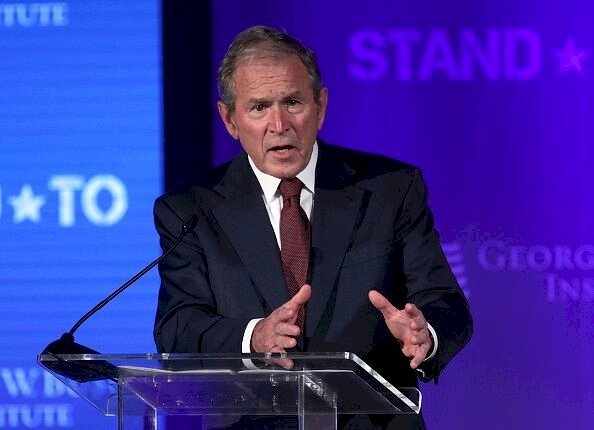 Source: Getty Images.
Barbara Bush died in April at 92, after having been married to Bush, the older, for 73 years, making it the longest marital union in presidential history.
Focusing on the amazing love story between his parents now that they are gone, George W. Bush reflected on their relationship and summarized it in a CBS News interview.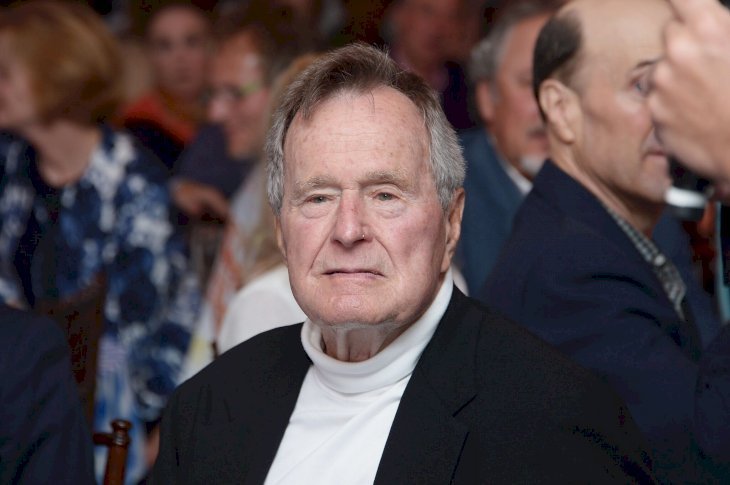 Source: Getty Images.
When "60 Minutes" host Norah O'Donnell asked Bush Jr. about his father never saying "no" to his mother, this is what the 43rd US president said:
"Well, that's why they stayed married for 70 years. It's a true love story. As Mother said, 'It's the only man I ever kissed.'"
Talking about his late father, George W. Bush said:
"He was a great father. He gave us unconditional love. Some of us tested it, I might add. There was no doubt about how much he loved us, which I think is a very important gift that a father can give to his children."
Please fill in your e-mail so we can share with you our top stories!