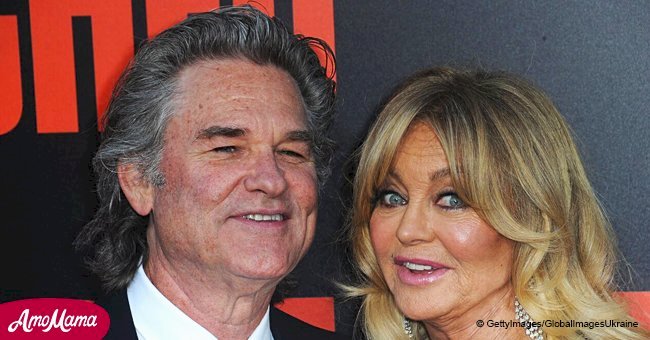 Kurt Russell and Goldie Hawn fascinate fans with their first screen reunion since 1987
Netflix released 'The Christmas Chronicles' almost two weeks ago starring Goldie Hawn and Kurt Russell, and fans are excited to see the couple working on screen together again.
Goldie and Kurt have been one of Hollywood's favorite couples since they got together in 1983, and have not appeared together on-screen since 1987 when they co-starred in Overboard.
The roles of Santa Claus and Mrs. Claus suit the pair, as they are seen almost in the light of being Hollywood's grandparents after 35 years together, in one of the biggest holiday movies of the year.
As Santa, Kurt only returns to the North Pole right at the end of the movie, and it is then that Goldie makes her appearance, as she recaps the adventures with him and settles in the watch the film.
Read more on our Twitter account @amomama_usa.
Even after being together for all those years they never got married and shared a child which they raised together along with children from previous marriages. Together they own about five properties and make it a priority to spend quality time with each other.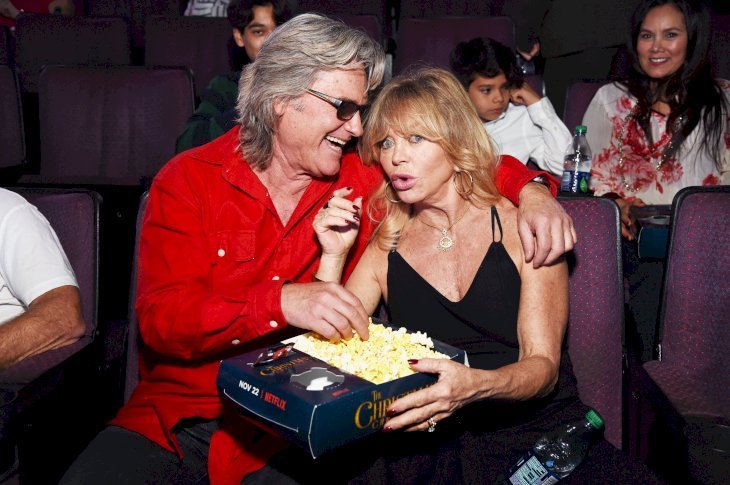 Source: GettyImages
Kurt gave an interview last month for the promotion of 'The Christmas Chronicles' during which he talked about how the couple has planned their work schedules together for years, making sure they get quality time as a couple as Kurt
said
:
"I very rarely worked when I knew Goldie was going to be working. And vice-versa. Which meant we could be together. I never thought that what the business could provide would ever take precedence over us."
Source: GettyImages
Goldie and Kurt and their children and grandchildren attended the premiere of the movie shortly after and posed for a family portrait on the red carpet.
Kurt made an exception as he said during the interview:
'Generally, I'm not interested in all that red-carpet stuff. But this time I'm inviting everybody. When the grandkids see some of the stuff that we do in this movie, they are going to flip. It will be a great night out.'
When looking at the boisterous red carpet family photo, it suddenly strikes that Kurt has shaved off all his facial hair. For years it's been a defining characteristic, Kurt underneath all the facial hair, as he comments on it during the interview and added:
"It's funny, for 25 years after The Thing, I only had clean-shaven parts. Then I got on a roll where every part had this ridiculous facial hair thing going on. On The Hateful Eight, I had to grow that crazy mustache. Goldie Hawn, his long-term partner, hated it. And it's only gotten bigger. For Santa [in the new Netflix production The Christmas Chronicles] it's all out. But me? No. Don't have one."
Kurt recalled during the interview how he felt when he started acting as a youngster, after dreaming about being a professional baseball player for years. He had the talent, but injuries in his 20's put an end to that dream.
Now after achieving great accolades as an actor, Kurt recalled the advice from his father when he was still a child and started working as he continued:
"When I was ten, in 1961, Dad made this declaration: 'You're making a man's salary now, so do a man's job.' What he meant was: be prepared, be there on time, always do as good a job as you can. And if you don't like something, be a man and walk away. Here I am, 57 years later, doing things in the same way."
Even though Goldie and Kurt are in one of the most stable relationships in Hollywood the breakup rumors never really went away, but have proven time and again that it is nothing but tabloid talk.
Just recently an anonymous source said the couple had been fighting over their rumored affairs as the source also mentioned:
"They both can get very jealous… It would take a lot of work for them to come back from this. Sadly, it seems as if they've already given up."
The only thing they seem to have given up on is Kurt's facial hair. They also celebrated Goldie's birthday shortly before the premiere of their holiday movie, 'The Christmas Chronicles' after which Goldie's daughter and new mother, Kate Hudson wrote a tributary on Instagram which read:
"Fearless leader, my number one, my heart, my love, my joy, my everything, MY MAMA! Happy happy happy birthday."May this year's Christmas chronicles be a festive one!
Please fill in your e-mail so we can share with you our top stories!