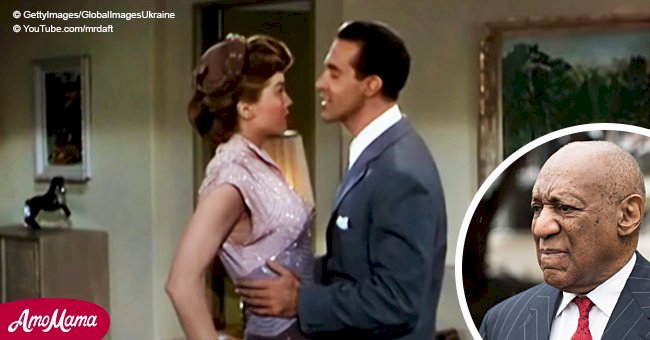 Bill Cosby accused for disputes over iconic 'Baby, It's Cold Outside' song
The classic song "Baby, It's Cold Outside" is being pulled from radio stations this season. And according to the writer's daughter, it's all Bill Cosby's fault.
Frank Loesser wrote the Oscar-winning duet that Americans have listened to since it became popular from the film "Neptune's Daughter."
Esther Williams and Ricardo Montalban performed the song in the 1949 movie. Now, amid the #MeToo movement, Cleveland and San Francisco stations have yanked it from the airwaves.
Follow us on Twitter for more @amomama.
Critics of the song have addressed its questionable lyrics for years. They deemed it manipulative and possibly supporting date rape. However, the allegations against Cosby cemented the song's poor reputation.
In 2015, the popular late night show "Saturday Night Live" even did a skit reinforcing the sentiments. They referred to the part of the song where the woman asks "What's in this drink?"
Loesser's daughter Susan 74, recently spoke to NBC and pointed out that the disgraced actor is responsible for recent actions against the song.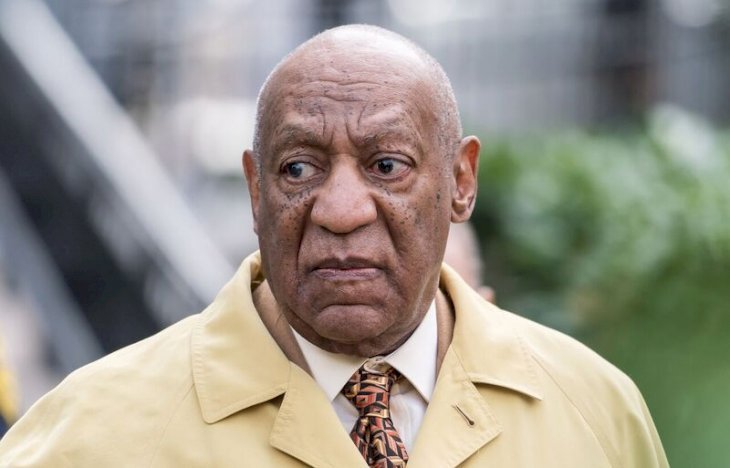 Source: Getty Images
She said:
"Bill Cosby ruined it for everybody. Way before #Me Too, I would hear from time to time people call it a date rape song. I would get annoyed because it's a song my father wrote for him and my mother to sing at parties."
She continued:
"But ever since Cosby was accused of drugging women, I hear the date rape thing all the time."
The Broadway star's daughter said that she understands people's reservations about the line. However, she asserts that people should be aware of its historical context.
She explained:
"People used to say 'what's in this drink' as a joke. You know, this drink is going straight to my head so what's in this drink? Back then it didn't mean you drugged me."
She added:
"It was a different time. Flirting was a whole different thing back then. It was 1944 and my father wrote it because when he and my mom had parties where everybody had to have an act to entertain the guests."
But many think that the lines should be made crystal clear when it comes to such matters, as shown by one remake of the song on YouTube.
Regarding how her father would feel with what was happening, Susan said he would have been "furious at that."
Among the song's diminishing supporters is Gayle King, co-host of "CBS This Morning." King is also a strong supporter of the #MeToo movement.
Yet on Thursday, she said:
"It's a Christmas song that was written years ago, and you have to look at the intent of the song ... to me, it's a very flirtatious back-and-forth between the two of them."
This opinion was backed by a USC professor named Karen North whose uncle had worked with and helped produce Frank's song.
She gave her take:
"In the movie, it was about a man pursuing a woman and a woman pursuing a man. It was sung in both directions. It was not about a male predator."
North expressed that her late loved one would also have been disappointed with what was going on, saying, "he would want music to bring joy to people. I think he would be heartbroken that people think of this as a negative thing."
As for the line about the drink, North explained that it was a practice for women at that time to look for an excuse to stay the night with the man.
The debate continues as we get closer to the holidays and radio stations across the United States and Canada continue to pull the song.
Please fill in your e-mail so we can share with you our top stories!