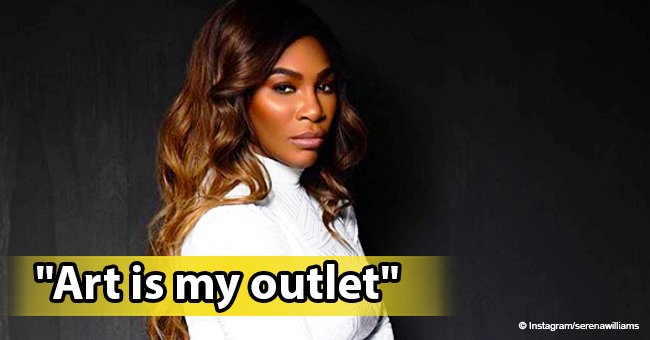 Serena Williams reveals how she dealt with disappointment after her controversial U.S. Open loss

Serena Williams chose not to address her controversial loss in the U.S. Open finals versus Naomi Osaka in the days following the September match. She recently talked about it, though.
On December 5, People was present at the Faena Bazaar in Miami Beach at the launch of the tennis legend's self-titled clothing line, Serena Collection. In there, Williams revealed that art was her outlet.
While pointing to some paintings and sculptures and saying that she created them, Williams said that she was "really upset about something" a couple of months ago, referring to the previously mentioned tennis match.
TALKING ABOUT HER ART
During those difficult days, she made the "atoms," two red sculptures made of stainless steel melded together as hoops. People said that it probably symbolizes power and struggle.
Later, Williams said that she could express herself through art, which is why she has a clothing line. The tennis legend added that she would like other women to be able to express themselves, too.
"It doesn't matter if they are front row in the middle of the U.S. Open or at their home talking to their husband — they should be able to have an opinion. And it shouldn't be looked down upon in any way," admitted Williams, who probably had Carlos Ramos, the umpire of the U.S. Finals, at the back of her head when she said that.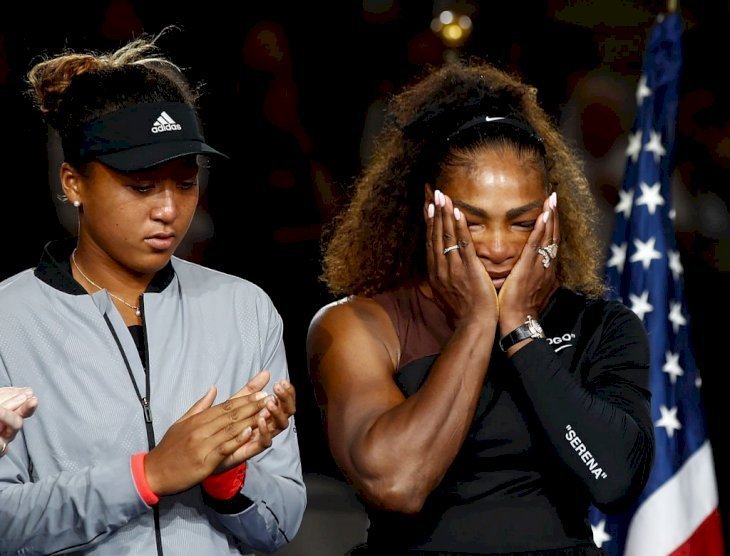 Source: Getty Images
REMEMBERING THE INCIDENT ON THE COURT
Ramos issued a warning to the American tennis player for allegedly receiving illegal coaching through hand gestures from her coach, Patrick Mouratoglou.
She was so frustrated after the incident that she broke her racket after losing a serve. Ramos imposed a one-point penalty, and Serena called him a thief. After that, Ramos penalized her with a game.
Soon after that, many people related to the tennis world, including Billie Jean King and Novak Djokovic, labeled the incident as sexist and unfair, claiming that Ramos wouldn't have done what he did had Williams be a man.
FACING BACKLASH
The days following the match were very negative for Williams as several people made fun of her. One of the most popular things that hit the Internet was a racist drawing that the Australian newspaper Herald Sun released.
It showed a black woman, who is supposed to be Williams, clearly angry stomping on her racket. A couple of steps away from her, there was a baby pacifier on the floor. Behind "Williams," the umpire Ramos appeared talking to Naomi Osaka asking her if she could just let Williams win.
Please fill in your e-mail so we can share with you our top stories!