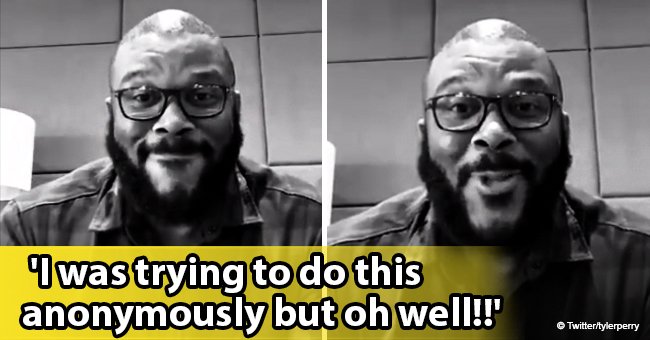 Tyler Perry pays off more than $430,000 in layaways in Atlanta ahead of Christmas
Christmas is definitely here, as Tyler Perry decided to pay off $430,000 worth of Walmart layaway items in Atlanta ahead of the festivity. The lucky Walmart customers were informed of being able to pick up their layaway items as the celebrity picked up their tabs on one random day.
TMZ obtained information from a source that the filmmaker wrote some big checks to 2 Atlanta Walmarts last Thursday, hoping to cover the outstanding layaway balances that were registered at the stores as of that moment. According to the source, Perry shelled out $178,000 in one store in Atlanta and another $256,000 at another store in Douglasville.
Now that he paid for the outstanding items, all the customers have to do is pay a penny at the pickup just as Perry explained in the video he made of announcing the gesture.
Tyler has been doing all sorts of good deeds this 2018, trying to pay it back to other people. He previously bought his old friend's mother a house to live in and offered Geoffrey Owens a job after he was seen working as a bagger in a local Trader Joe's. He was once also seen gifting one of his top actresses a luxury car, to which she was so pleased.
It's not just Tyler feeling the Christmas generosity spirit, however, as another anonymous man paid off all the layaway times at a Walmart in Derby, Vermont. Days before Thanksgiving, the man paid for all the outstanding balances at that particular Walmart, and receivers of the kind gesture couldn't believe what was happening. When one of the customers were at the same layaway counter with the man, she asked for his real name. Instead of answering, he said it was "Kris Kringle".
"I just can't put into words how much that man has done for so many people. He is the true meaning of Christmas."
After loading the items in her car, she thanked the man for his generosity, still stunned at what was happening. When she asked how could anyone afford this, he replied with "Santa Claus can.".
It is truly the time of giving, and it is extremely heartwarming to see people trying to make even the simplest or grandest gestures to make other people, even complete strangers, happy.
Please fill in your e-mail so we can share with you our top stories!